City
Seattle
---
State
WA
---
Map
---
Details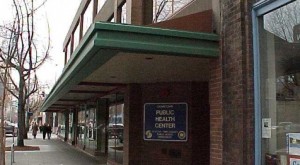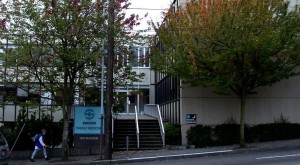 Details
SWEDISH FAMILY MEDICINE RESIDENCY PROGRAM-FIRST HILL CAMPUS
1401 Madison Street, Suite 100 (Administration)
Seattle, Washington 98104
Phone: 206-386-6054
SITE DIRECTOR: Dr. Mark Johnson, mark.johnson@swedish.org
ADMINISTRATOR: Carlos Rustia, carlos.rustia@swedish.org
GENERAL INFORMATION
Located on the First Hill Campus of Swedish Medical Center, the residency is a pioneer Family Medicine program, established in 1970, one year after "family practice" became a distinct specialty in the United States.   From its beginnings, Swedish Family Medicine Residency - First Hill has remained dedicated to our goal of providing the best educational environment to enable residents to achieve their full potential as family medicine physicians, and to be at the forefront of the evolution of the scope of Family Medicine.
Our mission is to prepare physicians to be leaders in the practice of comprehensive, compassionate family medicine of the highest quality.
Our vision is to be recognized nationally as a program noted for its leadership training, its innovative and humane approaches to resident education and patient care, and its commitment to patient-centered, evidence-based, community-oriented family medicine
With a full complement of faculty, clinic staff, and support personnel, we have the capacity to train thirty-three (33) residents over the course of three (3) post-graduate years, and accommodate medical student clerkships and sub-internships.  We also offer a variety of specialty clinics and didactics, and opportunities to work with a variety of clinic instructors and clinic locations.
For more information, go to https://swedish-fh.squarespace.com/ (Google Chrome optimized)
---
Satellites
Swedish Family Medicine Clinic-First Hill (1401 Madison Street) – serves patients from a wide mix of ethnicities and economic backgrounds.
Downtown Family Medicine (2124 Fourth Avenue) – run jointly with Seattle-King County Public Health-Downtown, serves the urban poor.
Swedish Family Medicine – Ballard (1801 NW Market Street, formerly, Community Health Medical Home-Ballard) – serves a socio-economically diverse community integrating the concepts of the patient-centered medical home.
---
Community
Located on Seattle's First Hill near several other major medical facilities. The hospital is within walking distance of Downtown Seattle and the Capitol Hill neighborhood. Public transportation accessible.
---
Duties
Call is encouraged but optional. Students are welcome to do one continuity visit with a resident on Obstetric call.
---
Patients
The clinic serves the inner-city underserved; women, children, homeless, minority, and refugee patients are aided by the clinic.
---
Housing
Housing not applicable. Please ask your site coordinator for more information about transportation requirements.
---
Other
Some facts about the weather in Seattle
August is on record as the average warmest month (76o F).
December/January are tied for the average coolest months (36o F).
The highest recorded temperature was 103° F in July 2009.
The lowest recorded temperature (0° F) is claimed by November 1939 and January 1950.
The most precipitation on average occurs in November.
Latest snowfall on record: April 18, 2008.
Revised April 2016
---
Features
Residency Site
---