City
Tacoma
---
State
WA
---
Map
---
Details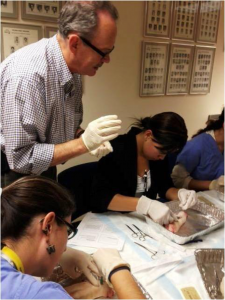 The Tacoma Family Medicine residency has 24 residents, 12 family physicians, one pediatrician, three nurse practitioners, one pharmacist, one psychiatrist and one behavioral scientist. This clerkship provides an extensive clinic experience in the residency and regular opportunity for nursing home rounds and occasional home visits. Students attend weekly teaching conferences.
---
Satellites
---
Community
T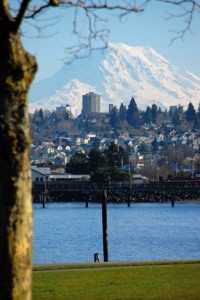 acoma, the third largest city in the state of Washington, received its epithet, "City of Destiny," when it became the western terminus for the transcontinental railroad in 1887. Tacoma derives its economic base from shipping/transportation, light manufacturing, education (4 universities and 2 community and 2 technical colleges), local and county government, and the nearby Joint Base Lewis-McChord military installation. Over the years, Tacoma has been named the "The 19th Most Walkable City," and "Most Livable Place," by various entities. The city has a long history of quality live music and supports several nationally known museums. The city is in Pierce County, the most ethnically diverse county in Washington state. Tacoma is well known for its park district, including the 700 acre Point Defiance Park.
---
Duties
There is at least one short-call shift (12: 30 – 8pm) per week with a minimum of one admission per night, and two call shifts during the hospital week. Students may elect to take weekend call on the OB service by request. The student presents reports on hospital admissions to faculty/residents in 3-5 minute reports on the morning after the call night, followed by a case-oriented discussion and rounds.
---
Patients
The residency serves the urban underserved of Pierce County and its mission is to train practitioners for service to the urban underserved and rural communities. A majority of the patient population is comprised of Medicaid/Medicare patients. The clinic is ethnically diverse and sees Caucasian, Hispanic, Russian, Southeast Asian, and African-American patients. Students routinely attend resident visits to a nursing home and can participate in the procedure and colposcopy clinics in our family medicine center.
---
Housing
One-bedroom apartment with two twin beds. Internet, cable, and laundry available on site. No pets are allowed. Spouses and partners are welcome. The site is unable to accommodate children. The clinic, hospital and apartment are within walking distance. A car is necessary for off-site activities. The housing does not have WIFI but internet service is available via Ethernet hookup.
---
Other
Some facts about the weather in Tacoma
July is the average warmest month.
The highest recorded temperature was 104°F in 2009.
On average, the coolest month is December.
The lowest recorded temperature was 5°F in 1985.
The most precipitation on average occurs in November.
Revised April 2016
---
Features
Underserved Pathway
---