City
Cheyenne
---
State
WY
---
Map
---
Details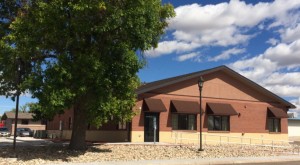 Students will primarily travel to Tri-County Medical Center in Pine Bluffs with a Family Medicine faculty member during the rotation.  This is a rural community, population 1,100, about 45 miles from Cheyenne.  Transportation to and from the clinics in Cheyenne and Pine Bluffs is provided.  The student will be one on one with a faculty the majority of the time.  There may be a few days that the Student is scheduled to see patients in the University of Wyoming Family Medicine Residency Program at Cheyenne out-patient clinic during the six weeks.  Students will round daily at Cheyenne Regional Medical Center with the Family Medicine Residency faculty and the Family Medicine residents assigned to in-patient/OB services, one to two weeks of the rotation completing patient tasks.  There are no scheduled weekend duties or night call.     Students will also spend 2-3 half-days during the rotation doing procedures in the clinic including endoscopy and colonoscopy
Students can attend daily noon lectures (when they are not in Pine Bluffs) coordinated by the residency program (including journal club) and hospital grand rounds. Scheduled evaluations will be provided for students both written and verbally.  Written evaluations will be provided at midterm and at the end of the rotation by the faculty preceptor with whom they have spent the majority of the rotation.
---
Satellites
Tri County Medical Center
---
Community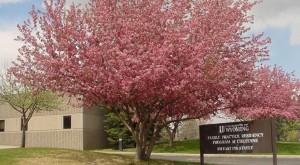 Cheyenne is located in the southeast corner of Wyoming, approximately fifty miles from the main campus of the University of Wyoming.  Cheyenne prides itself on community, and offers local theater, rodeo (Cheyenne Frontier Days, the oldest and longest running outdoor volunteer rodeo), and a nationally recognized symphony.  There is also a Greenway that encompasses the city, for walking, jogging/running and bicycling.  Cheyenne is also close to several national parks including Medicine Bow National Forest and Snowy Range Mountains. Recreational activities include hiking, camping, mountain biking, horseback riding, hunting, and skiing (downhill and cross country).
---
Duties
During the in-patient week, students will accompany the on-call Family Medicine resident when called to the Emergency Department.  ER experience will involve only patients that are registered with the Family Medicine Residency Program or those admitted as unassigned patients. Students will be involved in admissions of patients to the hospital as well as rounding on patients.on the in-patient service.  Hours are 6 AM to 6 PM.
---
Patients
Patients run the gamut from newborns to geriatrics.  A wide variety of diagnosis are seen, and all payor classes are seen.  Please ask your site coordinator for more information.
---
Housing
A one bedroom apartment will be provided. There is internet access at the apartment.  Please ask your site coordinator for more information about accommodating families. A car is required, as there is very little public transportation.
---
Other
Some facts about the weather in Cheyenne
On average, the warmest month is July.
The highest recorded temperature was 100°F in 1939.
On average, the coolest month is December.
The lowest recorded temperature was -38°F in 1875.
The maximum average precipitation occurs in May.
---
Features
Residency Site
---
site_details_category
cheyenne
---