CUSP Class of 2022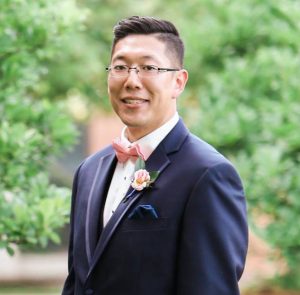 Elroy An is a first-generation Korean-American born and raised near Tacoma. His educational background includes an M.A. in Medical Science from Loyola University Chicago and Secondary Science Teaching Certification from the UW School of Education. He has a B.S. in Biochemistry with a background in Pathology & Aging research from UW. With a passion to serve the underserved community similar to the one he grew up in, he was one of the pioneering 2012 Teach for America corps members in Washington. In his south Seattle classroom, he taught AP chemistry, chemistry, and physical science. During his career as an educator, he served as the science department chair and head varsity tennis coach. He deeply values service and volunteered in 2 clinics providing free healthcare for uninsured or underinsured patients in Chicago and Tacoma. Elroy is genuinely committed to contributing quality healthcare and access to the urban underserved community. He is thrilled and humbled to work with a cohort invested in serving the underserved and in fostering meaningful mentorship.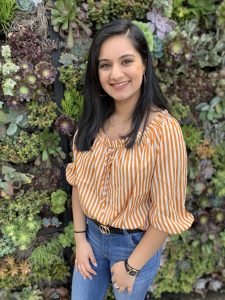 Bhavya Kumar originally hails from Punjab, India but grew up in a multigenerational immigrant household in Renton, WA. She attended the University of Washington where she earned a Bachelor of Science in Biology, Bachelor of Arts in Biochemistry, and a minor in Spanish. After graduating, she spent about a year scribing in the Emergency Department at Highline Medical Center in Burien, WA and volunteering at Sea Mar Community Health Centers in Kent, WA. Her experiences of growing up in an immigrant household and volunteering inspired and motivated her to become a healthcare provider who works with immigrant and underserved populations. She is incredibly honored and excited to continue to learn from and work with populations that remind her of her own family through CUSP.  In her free time, she enjoys dancing Giddha (a Punjabi women's dance), cooking, and listening to music.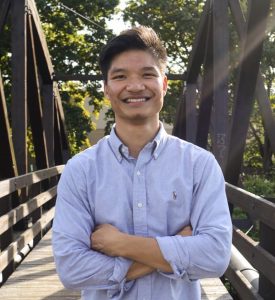 Hieu Nguyen grew up in Seattle and studied Microbiology at the University of Washington. During his junior year, he began volunteering at New Hope Health Center, a free clinic in South King County where he discovered his passion for urban underserved medicine. After college, he served as an AmeriCorps Youth Connector at the Seattle Housing Authority working with youth in NewHolly and Rainier Vista. He continues to be involved in underserved medicine, especially in South Seattle and King County where he is currently living. He believes CUSP will broaden his understanding of urban underserved health problems to better serve these communities in the future.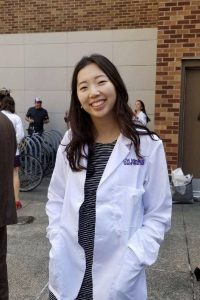 Minji Jung is from Seattle, WA, and it is here she grew to love spring showers and overcast days. She attended the University of Washington, where she learned about how health is produced and maintained on a societal level and also earned a B.S. in Public Health. During undergrad, Minji volunteered locally and abroad, and these experiences taught her to envision and work towards a healthier, more just world. She explored many paths to this goal including an Americorps position at a federally qualified health center, community organizing with Tent City residents, and advocacy and policy work at local nonprofits. Ultimately, she found medicine to be the ideal path to merge her passion for justice and health with her heart for connecting with individual people. CUSP's mission aligned with her own, and through her first year of medical school, CUSP has provided support to pursue these goals.
CUSP Class of 2021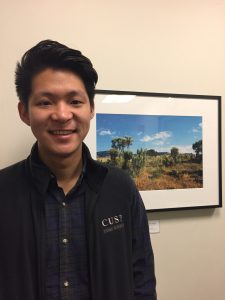 Kevin Chung grew up in Mercer Island, Washington, and attended Pomona College, where he earned a Bachelor of Arts in Neuroscience. During his undergraduate career, Kevin spent summers volunteering in Los Angeles and learning about urban justice issues. After college, Kevin moved back to Seattle and worked for a women's addiction and domestic violence recovery program. After his experiences in Los Angeles, Kevin became excited about becoming a primary care provider in an urban underserved setting. He believes that CUSP will equip him to do that work well.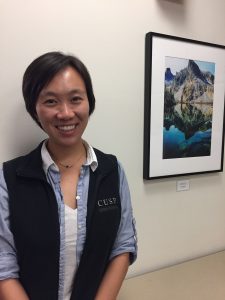 Karen Chung grew up in the Bay Area in California and attended Pomona College, where she earned a Bachelor of Arts in Molecular Biology. After graduating, Karen served as a team leader for the Los Angeles Urban Program, living in and working alongside urban underserved communities. This time in Los Angeles gave Karen a foundation in social justice, advocacy, and cultural humility, and inspired her to pursue medicine as a way to practice these values. Karen is committed to practicing medicine as a primary care physician in a diverse urban underserved community. She was drawn to CUSP because of the added support and structure for students interested in urban health and is looking forward to the engagement made possible with these communities through this program.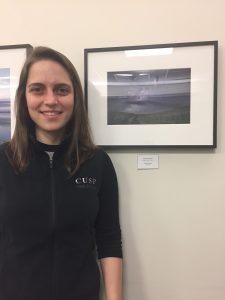 Anna Smith grew up in Bourbon, Indiana and attended Valparaiso University, where she earned a Bachelor of Arts in International Service. After college, Anna served two years in the Lutheran Volunteer Corps in Tacoma and Seattle, working in a homeless shelter and a long-term residency program for adults living with chronic mental illness. Anna then spent over three years working in Seattle at the Downtown Emergency Services Center as a mental health case manager. These experiences inspired her to pursue medical school as a way to combine her interests in health equity, advocacy, service, and patient care. She is excited about the community of like-minded individuals and the opportunities that CUSP provides to expand her skills.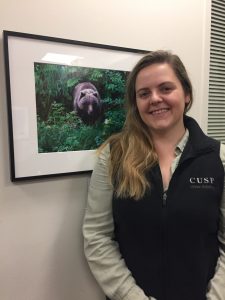 Beth Sobba hails from Seattle, and attended Gonzaga University where she earned a Bachelor of Science in Biology with a minor in Psychology. During her undergraduate career Beth worked for multiple nonprofit agencies, both coordinating and providing subsidized childcare to families in a range of crises. These families faced homelessness, domestic violence, addiction, and many other diverse challenges. After graduation, Beth worked for four years at the WWAMI Institute for Simulation in Healthcare (WISH). As a technician and eventually lab operations manager, Beth supported faculty in the simulation based training of medical students, residents, and other health professionals throughout UW Medicine. Her areas of interest included inter-professional team training, development of low cost simulators for low resource settings and community outreach to students interested in healthcare careers. After working at WISH, Beth saw medicine as a way to combine education, service, relationship-building in the community, and creative problem-solving. Beth is excited about CUSP's curriculum and focus on addressing health disparities, and believes the program will help her build the toolkit she needs to work with diverse communities in respectful and productive ways.