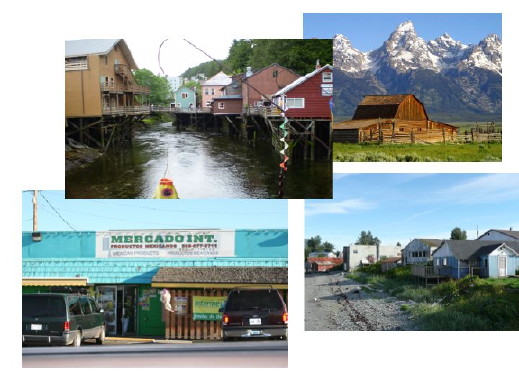 RUOP sites are communities in any of the 5 WWAMI states: Washington, Wyoming, Alaska, Montana, and Idaho. These sites are developed by our Area Health Education (AHEC) partners. All RUOP clinic sites provide primary care to rural or urban-underserved communities. Students are strongly encouraged to experience as much of the community life as possible during their RUOP stay. Exposure to the community's cultural, social and recreational opportunities provide context for patients seen in clinical encounters.
The key to a successful placement is flexibility!
Individual site requests cannot be guaranteed.
In the application process, students rank list six geographic WWAMI regions in their order of preference. Once the applications are received, the placement coordinators will complete the complicated process of matching student requests and time-lines to the availability of preceptors.
Most students are matched to one of their top 3 choices. Placement priority is given to the student's first year campus state. Therefore, Alaska students have first option on Alaska sites, Montana students on Montana sites, etc.
Rural placements frequently work best if you have some sort of transportation (car, bicycle, etc). RUOP does not provide transportation for students during their RUOP.
Bringing family members along with you during your RUOP may limit your placement since housing is dependent on community volunteers.
Unless there are extenuating circumstances, all TRUST students will be placed at their TRUST site. Trust students are still required to apply to the program. Please indicate on the application that you are a TRUST student.
Although we cannot guarantee placements,RUOP attempts to place pathway students in communities that can potentially fulfill their iii requirements. Click here Click here to learn more about how RUOP meets the different pathway requirements.
Sites change from year to year depending on the availability of preceptors.