TRUST provides an exceptional educational experience to prepare students for future practice in underserved rural areas and underserved small cities of the WWAMI region.
For the second year in a row, a TRUST Scholar has been named to the Husky 100!  The Husky 100 recognizes 100 UW undergraduate and graduate students who are making the most of their time at the UW.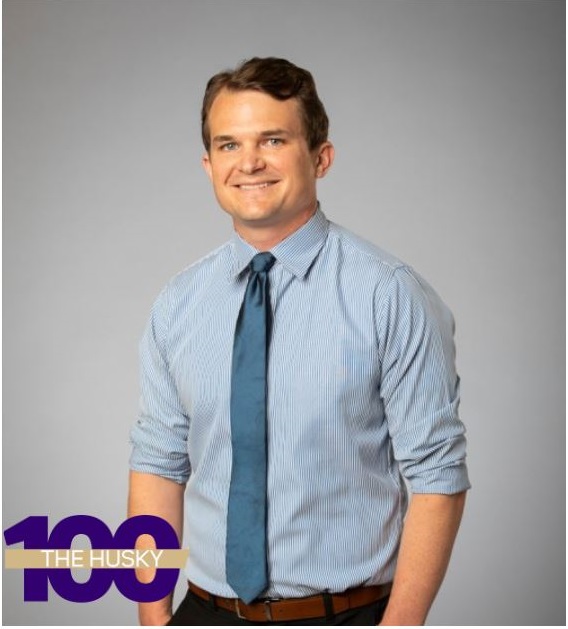 Garrett Strizich (Entering Class of 2017)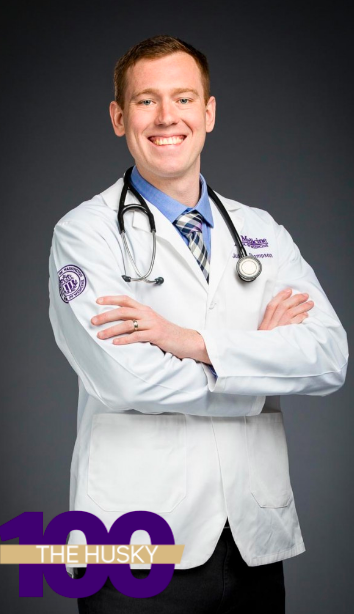 Justin Thompson (Entering Class of 2016)
A UW School of Medicine Program Administered by the Department of Family Medicine
The Targeted Rural Underserved Track (TRUST) seeks to provide a continuous connection between underserved communities, medical education, and health professionals in our region. Our initial goal is to create a full-circle pipeline by guiding qualified students through a special curriculum that connects underserved communities in Washington, Wyoming, Alaska, Montana, and Idaho (WWAMI) to the University of Washington School of Medicine (UWSOM) and its network of affiliated residency programs (Family Medicine, General Internal Medicine, including Boise Internal Medicine and Billings Internal Medicine, and Pediatrics) in an effort to help meet the workforce needs of the region.
Information about TRUST:
The TRUST Continuum
Justinn Lahaye (TRUST Scholar, Graduating Class of 2019) and her commitment to rural and underserved medicine.
Objective:
To train University of Washington WWAMI medical students for careers working in underserved rural areas and underserved small cities of Washington, Wyoming, Alaska, Montana, and Idaho.
Key Components:
Targeted separate admissions process that links students from and back to underserved communities.
Links with existing UW courses and programs such as Underserved Pathway, RUOP and WRITE as a vital component of TRUST.
Key clinical programs occur in continuity community.
TRUST links Scholars with residency programs that have an underserved training focus.
Links with communities to identify and promote their needs and resources for health workforce training.
Thanks to our major sponsors who have made TRUST possible:
Faculty and staff of University of Washington working in Montana, Washington and Idaho, especially our partners in regional TRUST continuity communities:
HRSA through two Title VII Grants
Idaho Medical Association
Montana Area Health Education Centers
Montana TRUST
University of Washington Department of Family Medicine
University of Washington School of Medicine
Washington Academy of Family Physicians and its Foundation
Washington Area Health Education Centers