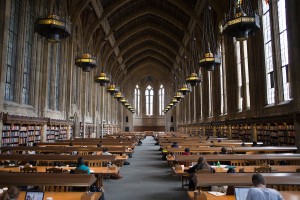 Access to the University of Washington Health Science Library's Care Provider Toolkit, including premium online medical resources, research databases and patient education information. Contact Sarah Safranek, MLIS, the Family Medicine Health Sciences Library Liaison, with any questions about library resources. (UWNetId required)
LOAN REPAYMENT PROGRAM INFORMATION Contact the Washington State Department of Health Workforce Program Manager, Renee Fullerton at renee.fullerton@doh.wa.gov or 360-236-2814. Renee can also assist non-Washington residents find resources in their state.
CATALYST WEB TOOLS A suite of online collaboration tools, including WebQ, a popular way to set up and administer online surveys & quizzes. (UWNetID required)
FAMILY PHYSICIANS INQUIRIES NETWORK
FPIN is a nonprofit, membership organization offering opportunities for primary care clinicians, learners, and faculty to promote and disseminate evidence-based scholarship. Network programs have access to FPIN.
Dr. Chris Vincent is part of the Network faculty and the liaison with FPIN. Chris provides consultation and leads workshops on utilizing the different FPIN resources to develop scholarly work. He recently presented an overview on FPIN during one of our monthly webinars, and can be contacted at cvincent@uw.edu.
Important note: FPIN log-in method has changed as of July 2017, from a general shared username and password to individual login profiles. To access the FPIN resources from now on, you will need to register individually here, after which FPIN will approve your request and open your access.