Chair's Notes
Back to top
Colleagues: This will be the last time I write Chair's Notes for our Department Newsletter, and I will miss the opportunity to communicate with you every few months. Many of you have responded to my earlier columns, and I have enjoyed our interactions. My goal for this report is to review the progress that the Department has made in the last half decade and comment on the challenges for the future.
Overall, your UW Department of Family Medicine is in great shape, with success on almost all fronts. In early November, Eric and I reported to the Department on our financial condition. Our annual revenues now top $26M. The funds come from a variety of sources, with income from clinical care, research and philanthropy increasing. Our biggest area of expenditure is for salaries, and we have finally reached the point where our faculty and staff salaries are at the AAMC 50th percentile for Family Medicine, with individual faculty clinical productivity also at or above the University Hospital Consortium's Faculty Practice Solutions Center 50th percentile. A significant problem five years ago was low faculty salaries, and this problem has been addressed. One of our major strategic goals was to increase our Department's involvement in clinical care, and that has occurred. Our faculty and staff continue to grow, with 92 regular faculty members, over 1150 clinical faculty, 68 staff, 25 residents, and 3 fellows. Over the last five years new recruitments have resulted in a faculty that is younger and more diverse.
Medical Student Education (MSE): For the last five years, the strategic goal for the MSE Section has been to maintain and improve the educational and social context that supports UW medical students choosing to specialize in Family Medicine. Specifically, our long-term objective is to have 40% of our graduating class of medical students enter Family Medicine Residencies. While we are not yet at the 40% level, a substantial proportion of our graduates are matching into Family Medicine, and AAFP has recognized UW as a "Top Ten" medical school in producing family physicians for the last 4 years. Our efforts to introduce students to Family Medicine are primarily accomplished through solid presence in the curriculum and the Family Medicine Interest Group. Over the last 5 years UW has been moving through a curriculum renewal program. Our Department faculty members have played key leadership roles and have been very successful in creating important niches for Family Medicine in the foundations or basic science curriculum, as well as maintaining our strong clerkship and sub-internship roles. Integral to our expanded role in the curriculum has been great success in recruiting excellent young faculty members.
Our focus on rural Family Medicine has continued with the development of the TRUST program. The Targeted Rural Underserved Track (TRUST) has grown steadily since the first volunteer Montana class in 2008. In 2014 we welcomed our largest TRUST class ever with 27 students in Washington, Wyoming, Montana and Idaho.  Alaska joined the program in 2015 bringing the total enrollment to 30 Scholars. The TRUST curriculum includes the Rural Underserved Opportunities Program (RUOP) and the WWAMI Rural Integrated Training Experience (WRITE) as well as several other key elements. As part of the support for this program, with substantial funds from the Rosenblatt family, the WAFP, and many others, the endowed Rosenblatt Professorship in Rural Family Medicine was created.
Our Medical Student Education section also hosts a large number of award winning programs and courses and is one of the largest in the nation. Many faculty members have ongoing leadership roles in the UWSOM Curriculum Renewal including in all phases and most themes.
UW Family Medicine Residency: Our strategic plan for UWDFM resident education envisioned continuing to train residents in full spectrum Family Medicine for practice in a wide variety of settings. Health policy and academic Family Medicine were to continue to be special areas of focus, and we anticipated transitioning to a Patient Centered Medical Home practice model. Five years later, we are continuing to do (or have done) all of these things. We continue to train for full spectrum Family Medicine, and several of our residency graduates are in academic Family Medicine. Judy Pauwels has stepped down as Program Director, with Mark Beard moving into that role. We have moved from our Roosevelt practice site to a far more community oriented clinic at Northgate, part of the UW Neighborhood Clinic system, which is using the PCMH practice model. Our efforts to expand our Harborview site and to create an in-patient service at Harborview have not, as yet, borne fruit, but we continue to work toward these goals. Our program has the ACGME's Next Accreditation System and Milestones guidelines. We continue to experience remarkable national medical student interest in matching in our program, and the Doximity rating system recently rated the UW Family Medicine Residency as the top Family Medicine Program out of the 477 currently in operation. We have made great progress in interprofessional training, with MEDEX Physician Assistant students regularly working in our clinics. One unexpected gain has been to have Valley Medical Center, with its Family Medicine Residency, become part of UW Medicine.
Fellowships: Over the last five years we have maintained our highly competitive ACGME accredited Sports Medicine Fellowship. We had hoped to expand it to two fellows per year, and we did this one year with financial support from Seattle Children's. In addition, we developed one of the first fellowships in Global Health. This non-ACGME fellowship is self-funded and has been very successful. At this time we are working on new fellowships in Integrative Medicine (with a focus on pain) and Ultrasound. In addition, we continue to consider developing fellowships in Academic Medicine and in Health Policy. With the Department of Medicine, we occasionally support family physicians in their ACGME accredited Geriatric and Palliative Care fellowships.
UW WWAMI Family Medicine Residency Network:
Network Expansion: The Network is growing! We have expanded from 18 programs in 2010 to 24 in 2015. We currently have 5 AOA (American Osteopathic Association) transitioning programs, 2 programs developing and three Rural Training Tracks (RTTs) in development.   The number of Network residents has grown from 411 in 2010,  to 539 in 2015.  By 2017 we anticipate having 30 affiliated programs and 646 residents.
Faculty Development Expansion: Network distance learning programs have significantly expanded in the past 5 years, we have implemented a monthly faculty development webinar series and added quarterly webinars for residency administrative staff.  We expanded the size of our five week onsite faculty development fellowship from ten to twelve positions to meet increasing faculty development needs.  We have also added large collaborative workshop sessions that program directors, faculty and staff attend.  Workshop topics have included NAS (Next Accreditation System)/CLER (Clinical Learning Environment Review) preparation, Residency Best Practices and New Innovations.

Transition to Next Accreditation System: The Network helped programs successfully implement the NAS, CLER and FM Milestones. We did this by conducting a detailed needs assessment then providing webinars, an intensive hands-on workshop, and mock CLER site visits.  Feedback from programs indicates that our residencies felt much better prepared than other programs nationally and we continue to track NAS best practices and standards developed within the Network.
Transitioning to a Single Accreditation System: Network leadership was among the first in the nation to coordinate outreach efforts to osteopathic GME leaders in the WWAMI community to facilitate the transition towards all family medicine residency programs becoming ACGME accredited.  Judy Pauwels has been busy making site visits and needs assessments to determine what programs need to successfully make the transition.  The Network is actively on-boarding the new osteopathic programs–osteopathic program directors have been added to our directors list-serve and they have been invited to attend the December Directors meeting.

Federal and Local Advocacy & Funding: The Network has used the Network Legislative Committee to refine and disseminate key messages to educate WWAMI state Senators and Representatives about the Network and the needs of the family medicine residency programs.  This year the many groups who worked together to advocate for family medicine residency education in Washington were successful in obtaining $16.2 million in new funding over the next two years.  This means:  1) Capitation is restored to above pre-recession levels and will include DO residents; 2) There is funding to help DO programs with unified accreditation and to help developing programs get started, and 3) Network core operations are fully funded. This is critical in being able to expand Network services as programs expand.  Tireless work on the behalf of Network leadership was key to the success of this effort!

Successful Strategic Planning: We have reached many of our strategic plan objectives in the past five years as noted above and attached.  Regular strategic planning sessions and attention to our strategic planning objectives has made success with many of these initiatives possible.

Increased National Visibility: The Network has been participating efforts to increase our national visibility, including participation in the Colorado GME Summit, presenting at STFM and RPS/PDW and collaborating In national research efforts.  Most recently the Network just finished creating a graduate followup survey for ABFM that will be implemented nationally.  Another example is our success in lobbying the  ACGME to change the requirement that prevented AOBFP certified program directors from being eligible to be program directors.  I understand our effort had a significant impact in changing this requirement for all specialities.  I'm sure Freddy and Ardis can speak to our other efforts on this front.

MEDEX Northwest Physician Assistant Program: Five years ago the MEDEX Program was part of the Department of Biomedical Informatics and Medical Education. Strategically our biggest step was to move it into the Department of Family Medicine. This alignment with primary care allowed focus on the expanding role of teams of family physicians and PA's in Patient Centered Medical Homes. MEDEX has been an outstanding partner in this effort, expanding to a new site in Tacoma that focuses on veterans. MEDEX currently graduates approximately 120 PA's per year from its four branch campuses: UW Seattle, UW Tacoma, Riverpoint in Spokane, and University of Alaska at Anchorage. More than half of the graduates practice primary care. MEDEX faculty has expanded with the student body, and many are playing important leadership roles regionally, nationally, and internationally. In 2015 Terry Scott assumed the new role of combined Section Head and Program Director.

Sports Medicine: Five years ago the sports medicine group consisted of clinical faculty members practicing out of the Hall Health Student Health Service or the Orthopedic Sports Medicine Clinic. Over the period we have created the Sports Medicine Section and moved these Family Medicine specialists into the Department as regular faculty members. We now have five full-time faculty in the group. In addition to clinical care, they provide care for all of the Husky teams, as well as primary care for the Seattle Seahawks (including attendance at the last 2 Super Bowls). Their research focuses on sudden cardiac death in athletes and is recognized worldwide. In the last five years over 111 articles and 33 book chapters have been published, coupled with almost 120 national presentations. Based on this work, Jon Drezner led the creation of the first Institute for Sports Cardiology in the US. Clinical innovations include frequent use of biologic therapeutics for the treatment of tendonopathies and incorporation of musculoskeletal ultrasound into every day practice. The group has been very active in community outreach, working with the Nick of Time Foundation to provide cardia screening for over 15,000 high school students.

Palliative Care: Five years ago our Palliative Care effort consisted only of Stu Farber and his pioneering work in teaching this important topic. Palliative Care is now a significant new section of the Department with a multidisciplinary group that provides comprehensive consultative Palliative Care Services for all clinical areas at the University of Washington Medical Center. In February 2014, the program achieved the first Joint Commission Advanced Palliative Care Certification in the Northwest. We recruited Lu Marchand from the University of Wisconsin to lead the program, and she began work in September 2014. Since then 7 new interdisciplinary Palliative Care team members have been hired. The group includes 3-4 full-time fellowship trained Family Physicians, 4 nurse practitioners, 2 social workers, and a chaplain. This robust model of interdisciplinary care allows us to offer educational experiences to learners who are medical students, residents, fellows, nurse practitioner students, chaplain residents, physician assistant students, social work interns, and others. Our program was featured in the American Academy of Hospice and Palliative Medicine Quarterly lead article in the fall of 2015.
Referrals for Palliative Care consults come from every service at UW Medical Center and are steadily increasing. In addition to family physicians on the team, we also have a pediatrician and a cardiologist who work with the team.
In the fall of 2015, Lu Marchand, MD was named the Stu and Annalu Farber Endowed Faculty Fellow in Palliative Care Education. This is a transitional position, until we have full funding to convert the Farber endowment to a Professorship. Funds will help support skills development for the UWMC PC program. As you consider your year-end giving, please think about donating to the Farber Professorship.
Research: The Department of Family Medicine Research Section is one of the longest standing sections within the Department, and has grown from a focus on rural health and health workforce at its inception in the 1980s, to span a far broader portfolio of research areas and methodologies. However, as federal funding levels dipped in the mid-1990s, and research faculty turned over, the Section was reduced to only a couple of active researchers when I became Chair.
The strategy of rejuvenating the Research Section required major investments by the Department. This included several strategic hires, including clinical researchers at the Assistant (Alison Cole), Associate (Emily Godfrey) and Professor level (Matthew Thompson, Ian Bennett), bringing in new expertise in areas of practice based research, women's health, and behavioral health. Additional PhD research faculty hired have included Davis Patterson, Bianca Frogner, and Annette Fitzpatrick, bringing proficiency in rural health, health workforce, health economics, epidemiology cardiovascular disease and global health. We successfully recruited a new section head and created a new Vice-Chair position for Research and invited Matthew Thompson to fill this role. In addition to longer standing researchers (Laura-Mae Baldwin, Eric Larson, and Abigail Halperin), the section now has a total of 10 faculty. The growth in faculty has been supported by excellent administrative team.
The expanded faculty has been accompanied with prominent success in grant funding. This has included continued grant success in the areas of rural health with the WWAMI Rural Health Research Center, and the re-establishment of the Center for Health Workforce Studies–one of five Health Workforce Research Centers across the US, under new leadership of Dr Bianca Frogner. The WWAMI region practice and research network (WPRN) has continued to grow with funding from the UW's ITHS federal grant, and includes over 50 clinics in the WWAMI region who participate in a large and rapidly growing portfolio of research studies. Additional areas that have attracted significant funding are primary care innovation (with funding from PCORI), global health (with funding from NIH and the European Union), behavioral health and implementation research, and women's health.
In terms of metrics of success, our Research income is increasing sharply, now approximately $3m/year. This brings additional research cost recovery funds to the Department.  In addition, research output has been exceptional, with approximately 100 publications last year from the Department (including the Research Section and other sections). Other measures of success have been the number and diversity of collaborators, not just across the Department, but also across numerous UW Schools and Departments, regionally and nationally with multiple clinics and collaborators such as Group Health, and internationally with academic collaborators in the UK, Sweden, Ireland, Malawi, Nepal, Cambodia, and Vietnam.
The trajectory of the Research Section is now very robust. It has the faculty, know-how, and both breadth and depth of expertise, to continue to flourish and become even more firmly established as a leading center of primary care research in the US.
In summary, the Department is in fine shape! We have arrived at most of the strategic plan destinations that we envisioned when we began our journey five years ago. It will be the task of our wonderful team of faculty members and staff to work with the next chair to establish and implement a new strategic plan. With Matthew Thompson's leadership as Interim Chair and an excellent Search Committee led by Jurgen Unitzer, I am confident that we will have an exceptional new Chair in place by the end of 2016. The UW Department of Family Medicine is a wonderful group of people, of which our WWAMI Network members are key participants. I have no doubt that we will continue our leadership role nationally, as we transform Family Medicine for a bright future.
I strongly appreciate the support from our many friends and colleagues that have allowed the progress that is described here. Thank you!
Tom E. Norris, MD
Professor and Chair
---
Department Hails & Farewells
Back to top
Administration
            Anthony Pumilia was named Department IT Manager on 9/16/2015 replacing Chris Carlton-Bishop.
Fernando Frias joined the Department's IT group on 11/16/2015 as a Senior Computer Specialist to replace Anthony's vacated position.
MEDEX NW
            May Yang joined on 11/1/2015 as a Program Assistant.
Research
            Lisa Hager joined the CHWS Group on 11/1/2015 as a Research Scientist 3.
Residency
Sharon Brown Kunin joined the Residency Section on 9/1/2015 as the 2015-16 Global Health Fellow
---
Faculty Development Offerings
Back to top
Department of Family Medicine Grand Rounds
Grand Rounds occur the first Wednesday of every month, from 12-1, at the Northgate classroom. It is also videoconferenced between the E-304 Conference Room, the Northgate Classroom, and the MEDEX Cascade Conference Room (Roosevelt Commons East, 4311 Eleventh Ave in Suite 200). Light refreshments are provided at the Northgate classroom only.
Wednesday, January 6. "ACGME Single Accreditation System: the AOA/ACGME Merger and Regional Implications." Presentation by Judith Pauwels, MD, Ardis Davis, MSW, Amanda Weidner, MPH, Marcia McGuire, MA, and Nancy Stevens, MD, MPH.
Wednesday, February 3. "Organizational and Social Context of Federally Qualified Health Centers and Variation in Maternal Depression Outcomes." Presentation by Ian Bennett, MD, PhD.
Madigan Army Medical Center
Spring Faculty Development Workshop 11-12 May 2016, 7:30 a.m. – 4:00 p.m., breakfast and lunch provided.
Adult Emergencies Simulation Training Jan 12/13, 2016 at Anderson Simulation Center, JBLM
Trauma Simulation Training May 24/25, 2016 at Anderson Simulation Center, JBLM
Please RSVP with DR. Douglas M. Maurer, Program Director for Madigan Faculty Development, at douglas.m.maurer.mil@mail.mil. Dr. Maurer will also provide directions to the events.
---
Department of Family Medicine in the News
Back to top
Top 20 Research Studies of 2014 for Primary Care Physicians
Matthew Thompson's article, "Duration of symptoms of respiratory tract infections in children: systematic review," was ranked as one of the 20 research studies of 2014 most highly relevant for primary care physicians. Out of more than 20,000 research studies published in 110 English-language research journals. A total of 20 POEMs that were rated highest for clinical relevance by at least 500 Canadian Medical Association physicians 2014.
Spokane's William G. Sayres, Jr. MD Confirmed as Inaugural Holder of the Smith Family Endowed Chair in Medicine
The University of Washington Board of Regents has confirmed William G. Sayres, Jr., MD as the inaugural holder of the Smith Family Endowed Chair in Medicine. This new endowed chair marks a significant investment in expanded medical education in eastern Washington. As Assistant Dean for the UW School of Medicine in Spokane, Sayres directs the primary pre-clinical education, also known as the Foundations phase of the medical education curriculum in Spokane. The Foundations phase encompasses the first 18 months of the curriculum and is completed by all UW medical students.
---
WWAMI Region
Back to top
WWAMI Idaho
Matt Peters, Idaho WWAMI 3rd year student selected to serve as the 2017 Student Representative to the AAFP Commission on Continuing Professional Development. Matt's story below:
"After attending the AAFP national conference for the second consecutive year this past summer with the generous sponsorship of the Idaho AAFP, I felt motivated to get more involved in the organization to learn how to help shape the future of family medicine. I have always found joy in the challenge of leadership positions, specifically those involving advocacy and policy change. After going through an application process, I was recently selected to serve as the 2017 Student Representative to the AAFP Commission on Continuing Professional Development. In this role, I will be the only student among a group of 16 physicians, one resident, and one chapter executive. We will meet twice in Kansas City in 2017 and will focus on matters relating to CME and enhancing the life-long learning of family physicians. I look forward to the opportunity to learn, grow, and contribute to the commission and hope to represent the state of Idaho well!"
WRITE/TRUST Site Director and UWSOM Family Medicine Clinical Faculty, Dr. Scott Dunn Named IAFP Physician of the Year
Dr. Scott Dunn, from Sandpoint, Idaho, was named the 2015 Idaho Family Physician of the Year on Saturday, May 16, 2015, at the 67th Annual Conference of the Idaho Academy of Family Physicians in Boise, Idaho.  Dr. Dunn serves as the Sandpoint WRITE/TRUST Site Co-Director and RUOP preceptor for Idaho WWAMI.  The Idaho Family Physician of the Year Award was given to Dr. Dunn in recognition of his generous contributions to his profession and medical education, as well as for his service and dedication to his community and to the State of Idaho.
Dr. Dunn has tenaciously served the Sandpoint area for over 24 years, during which he has held several leadership roles in the medical community.  As a preceptor and WRITE/TRUST site director for Idaho WWAMI, his passion for teaching and family medicine has inspired many WWAMI medical students to pursue careers in primary care.  Additionally, Dr. Dunn has been a RUOP (Rural Underserved Opportunities Program) preceptor for many years, and also trains residents.
Dr. Dunn has generated a lasting impact through his service as the Chair of the Idaho Medical Home Collaborative (IMHC) initiative in Idaho, a collaboration of healthcare-related professionals created to make recommendations to the governor on the development, promotion, and implementation of a patient-centered medical home (PCMH) model of care statewide.  He has dedicated countless hours of time to ensuring the success of this two-year pilot program in Idaho, and now serves as a member of the Idaho Healthcare Coalition, which oversees the implementation of the Statewide Healthcare Innovation Plan.  Over the years, Dr. Dunn has been actively involved with IAFP, serving on the IAFP Board of Directors since 2007.  He is the only physician who has held the role of IAFP President twice.  Idaho WWAMI would like to thank Dr. Dunn for his outstanding dedication to healthcare and medical education in Idaho, and congratulate him for the receipt of the IAPF Physician of the Year Award.
---
MEDEX
Back to top
Activity at PA education conference
The Physician Assistant (PA) Education Association included a Hill Day during their annual conference 11-14 November 2015, which took place in Washington DC. Approximately 260 PA faculty members and students visited senate and congressional offices to discuss newly introduced legislation to support for PA education and research as well as other PA-related topics. Three faculty members from MEDEX Northwest participated: FJ (Gino) Gianola, Keren Wick and Pat Hensch. The MEDEX group visited the offices of Senators Maria Cantwell (WA), Lisa Murkowski (AK), Patty Murray (WA), and Dan Sullivan (AK) as well as those for Representatives Jim McDermott (WA) and Don Young (AK). Although the Senators and Representatives were home on recess, MEDEX faculty were able to meet with legislative aides and interns to discuss the two new house bills.
http://www.paeaonline.org/2015-hill-day/
---
Palliative Care
Back to top
Appointment of Lu Marchand, MD, BSN, FAAHPM, to the Stuart J. Farber, MD and Annalu Farber Endowed Faculty Fellowship in Palliative Care Education
In 2014, Stu and Lu Farber made a most generous gift to establish an endowed professorship in palliative care education. In establishing this endowment, the Farbers' intention is to improve both the quality and quantity of palliative care education for current medical students and trainees — as well as for practicing clinicians.
In November of this year, Lucille (Lu) Marchand, MD, BSN, FAAHPM was appointed to hold the Farber Fellowship, continuing this important work in palliative care education. Like Dr. Farber, Dr. Marchand has dedicated her career to family medicine, palliative care, and integrative and narrative medicine. Her love of narrative medicine is at the core of her dedication in providing compassionate care to patients and families and fostering an interdisciplinary approach to clinical care and teaching.
Impact of the Farber Fellowship
The Farber Fellowship will allow Dr. Marchand to continue the legacy of Stu and Annalu Farber in providing palliative care education in all areas of medical and interdisciplinary training, and honoring the patient and family story through the teaching and practice of effective patient-centered communication. The Fellowship will allow Dr. Marchand to continue her leadership training at UW in order to develop palliative care access throughout all transitions of care. Additionally, it will support team members in deepening their leadership training in palliative medicine.
How you can support this work
Hundreds of generous donors, including family members, faculty, alumni, colleagues, and friends have contributed $442,500 in gifts and pledges toward the $500,000 goal. Once the $500,000 goal is reached, the Farber Fellowship will become the Farber Endowed Professorship.
To honor Stu's legacy and the Farber's vision, we respectfully request that you consider a new or additional gift or pledge to help raise the $57,500 needed to elevate this Fellowship to the Stuart J. Farber, M.D. and Annalu Farber Endowed Faculty Professorship. Thank you to all who have contributed to this deeply important project.
To donate, please visit the UW's Giving page: http://depts.washington.edu/givemed/give/?page=make&source=farpro
For more information, please contact Caroline Anderson:
Caroline Anderson
UW Medicine Advancement
206-221-2899
cmanders@uw.edu
About Dr. Lu Marchand:
Dr. Lu Marchand did her medical training at the University of California in San Francisco in the 1980s, when the AIDS epidemic was raging. Her background as a nurse and this experience of seeing unrelieved suffering and the ignoring of patient story in medicine, galvanized her work as a pioneer in palliative care. She did her family medicine training at the University of Connecticut and completed a fellowship in family therapy and qualitative research. She was professor of family medicine and coordinator of the palliative care curriculum at the University of Wisconsin Department of Family Medicine for over twenty years. She directed Dr. Rachel Remen's Healer's Art Medical Student Elective for 14 years. On a national level, she has been humanities section editor for the AAHPM Quarterly, and has chaired national humanities interest groups. She is a sought after speaker on communication, narrative medicine, compassionate care and other palliative care topics. She has served as a hospice medical director and created a palliative care service at St. Mary's Hospital in Madison, WI and served as its director. In 2013, she was recruited to the University of Washington Department of Family Medicine (UWDFM) in part by Dr. Farber and Dr. Tom Norris, Chair, to succeed Dr. Farber as the director of the UW Medical Center's Palliative Care Program, and to develop the section of palliative care in the UWDFM as its first section chief.
---
WWAMI Network
Back to top
New Network Director
Frederick Chen, MD, MPH became the Network Director starting September 1st.  Prior to becoming Director, Dr. Chen was the Associate Director working with the Legislative Committee and leading the National Graduate Follow-up Survey project. He is also the Chief of Family Medicine at Harborview Medical Center and Vice Chair for Clinical Services for the UW Department of Family Medicine. Previously, he served as Senior Advisor for HRSA's Bureau of Health Professions for the Teaching Health Center program.  Freddy views his role as Network Director as working with program directors and Network staff and faculty to promote excellence in family medicine residency education, provide academic leadership and to respond to societal needs for family physicians. The first major tasks will be leading the WWAMI Network through the unified GME accreditation system, which includes adding 5 new osteopathic residency programs, and working with the newly-formed Family Medical Education Advisory Board.
Grants:
Physician Assistant Preceptor Productivity. PI Timothy Evans MD, PhD. Co-Investigators: Keren Wick PhD; Steven A Skaggs MPAS, PA-C; Tiffani D Burgin MPAS, PA-C.
Honors:
PAEA Lifetime Achievement Award; Ruth Ballweg MPA, PA-C
David Schmitz is the next President Elect of the National Rural Health Association. "He has worked tirelessly to earn this position and rural health care will certainly benefit from his knowledge, advocacy and darn hard work.  Congrats Dave!  No one better for the job." –Kim Stutzman
---
Residency
Back to top
Our compliment of 24 residents is based out of the University of Washington Medical Center and has clinic practice sites at Harborview Medical Center and the University of Washington Neighborhood – Northgate Family Medicine clinics.  The program is a three-year training program to prepare medical school graduates to practice in urban, suburban and rural locations and provide a broad spectrum of clinical skills while leading care delivery teams in clinical practice settings.
The University of Washington Family Medicine Residency is one of 477 U.S. family medicine programs.  The applicants to our program frequently come from the top 100 medical schools graduates applying to family medicine nationally and have been 100% successful in passing their Board examinations after graduation for many years.  Training for the residents occurs a five hospitals in the Seattle area – UW Medical Center, Harborview Medical Center, Seattle Children's Hospital, Veteran's Administration Puget Sound Hospital and UW Northwest Hospital and Medical Center.  The residents also receive training in a number of community practice settings in addition to their hospital work to prepare them for the demands of clinical practice after graduation.
Thank you for your support of our program.
---
Sports Medicine
Back to top
Jonathan Drezner, MD, was honored as the opening keynote speaker ("Noble Lecture") at the South African Sports Medicine Association (SASMA) meeting in Johannesburg, South Africa (October 20-22, 2015), and participated in a sports cardiology symposium.
Dr. Hank Pelto traveled to Shanghai, China with the UW Men's basketball team for a winning game against the University of Texas.
---
Research
Back to top
Global Primary Care
Annette Fitzpatrick will be traveling to Nepal in January as a Fulbright Fellow sponsored by Kathmandu University. She'll be implementing a Chronic Disease Symposium with the Nepali Ministry of Health to highlight results of the Dhulikehl Heart Study.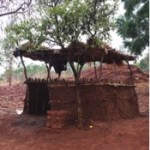 Matthew Thompson and Victoria Hardy completed a feasibility study of the use of a mobile phone decision support tool for village health care workers in rural Malawi. The research team based at Mzuzu University Malawi, also includes multidisciplinary researchers from the UK, Sweden, Norway and Ireland. Initial feedback on the smartphone-based version of the WHO's Community Case Management algorithm was positive, and a mixed methods analysis is underway. The Supporting Life research team will be conducting a comparative effectiveness trial of this mHealth tool in 2016.
WWAMI Rural Health Research Center
The WWAMI RHRC began three new research studies this fall:
Who Treats Opioid Addiction in Rural America? Quantifying the Availability of Buprenorphine Services in Rural Areas
The Supply and Distribution of the Behavioral Health Workforce in Rural America
Diverging Populations Served by the Medicare Home Health Benefit: Comparison of Post-acute vs. Community-entry Home Health in Rural Areas
In September, Davis Patterson was invited by the New England Journal of Medicine CareerCenter to speak to physician recruiters about the RHRC's research on attracting physicians to rural practice.
The WWAMI RHRC is about to debut its new website, which will make it easier to search for rural health research products on topics of interest. Stay tuned!
UW Center for Health Workforce Studies (UW CHWS)
UW CHWS Director, Bianca Frogner, was appointed to the Institute of Medicine (IOM) Consensus Study Committee on Educating Health Professionals to Address the Social Determinants of Health. Dr Frogner will also serve for the next two years as a member of the Executive Committee for a new project funded by the Quality Enhancement Research Initiative, Veterans Affairs Office of Rural Health "Partnered Evaluation of the Social Determinants of Health and Healthcare Resource Needs of Rural Veterans" (PI: Alyson Littman, PhD and Teresa Hudson, PharmD, PhD).
Susan Skillman, CHWS Deputy Director, has recently been invited to speak to several state and national groups including a presentation on health workforce planning to the Washington State House of Representatives Health and Wellness Committee. She also led efforts to obtain a new contract from the Workforce Training and Education Coordinating Board to develop and implement a novel monitoring system of emerging health workforce demand in Washington State.
Newly Awarded Grants/Contracts
Health Workforce Industry Sentinel Network: Workforce Training and Education Coordinating Board (Prime: Washington State Health Care Authority). Objective: To design and implement a sentinel network to identify emerging health workforce demand trends and rapidly disseminate information to relevant stakeholders.
WWAMI Region Practice and Research Network
The practices within the WPRN continue to be involved in coordinating multiple research studies in the WWAMI region.
The WPRN Coordinating Center is also collaborating with Group Health Research Institute (GHRI) on a new resource for primary care practices in the WWAMI region – the Implementing Innovations into
Practice Blog: This blog features weekly posts that showcase proven strategies practitioners can use to improve care and financial performance in primary care. It also includes opportunities to engage with other primary care professionals and to work with researchers on obtaining funding for improvement efforts. Innovations from WPRN clinics will be featured over the next few months. This project is supported by the Institute of Translational Health Sciences. You can view the blog at https://www.iths.org/i2p-blog.
Women's Health
Newly Awarded Grants/Contracts
UW Department of Family Medicine and Department of Obstetrics and Gynecology will soon be enrolling research participants in an open-label phase III trial evaluating a new contraceptive vaginal ring (etonogestrel + 17Beta estradiol) among healthy women aged >17 years at risk of pregnancy. The UW Department of Family Medicine plans to recruit 16-20 women into this trial (PI: Emily Godfrey; Co-I: Micks, Benson, Harrington). For more information, please contact Sally Friend (sabdo@uw.edu).
Tobacco and Other Substance Abuse
Tobacco Studies Program Publishes E-Cigarette Policy Paper: At the request of Washington State Representative Gerry Pollet, Abigail Halperin and a team of Tobacco Studies Program (TSP) students composed a whitepaper about e-cigarettes and associated policy tools to accompany the introduction of a 2015 omnibus bill to regulate the increasingly popular electronic cigarettes (HB 1645 / SB 5573). A modified version of this whitepaper, entitled 'E-Cigarettes and Public Health: Policy Options for Washington State' was recently published in the UW Evans School Review, an annual publication of the Evans School of Public Policy & Governance. Representative Pollet has requested that the TSP team update the whitepaper in Fall 2015 with the latest research about e-cigarette use and potential policy avenues to help inform and influence the legislative process for e-cigarette regulation during the 2016 session.
IQI Summary-Shanghai Training August 3-10, 2015: Our team from the International Quitline Institute (IQI), co-directed by Abigail Halperin and Ken Wassum (Alere Health), recently completed a second training with colleagues at China CDC, to train and assist Chinese health professionals to build capacity for providing telephone-based tobacco cessation services. In August IQI partnered with WHO to provide training in Shanghai for ~130 individuals representing nearly 30 provinces. About half of the trainees were managers for the nation's Public Health Hotline, and half were policymakers with the Chinese Health & Family Planning Commission. Following the Shanghai training, IQI participated in the annual Asia Pacific Quitline Network (APQN) meeting and Ken Wassum subsequently led a further one-day training in Changsha, Hunan Province, for an additional 80 quitline counselors. Participant evaluations of the program will be analyzed along with ongoing short- and long-term outcome data from prior IQI trainings and workshops.
---
Publications
Back to top
Thompson M, Vodicka TA, Blair PS, Buckley DI, Heneghan C, Hay AD; TARGET Programme Team. Duration of symptoms of respiratory tract infections in children: systematic review [published correction appears in BMJ. 2014;347:f7575]. BMJ. 2013;347:f7027.
Barnes K, Morris CG. Clinic First:  Prioritizing Primary Care Outpatient Training for Family Medicine Residents at Group Health Cooperative, J Gen Intern Med 2015; 30(10): 1557-60
Phillips WR. Connecting the Dots. Washington Family Physician. 2015:42(4):11-12
Wick KH, Tozier WL. Physician assistant program outreach to military service members as potential applicants. J Phys Assist Educ. 2015;26(1):28-33.
Wick KH. International medical graduates as physician assistants. J Amer Acad Phys Assist. 2015;28(7):43-46.
Raetz JGM, Wick KH. Common questions about pressure ulcers. Am Fam Phys. 2015;92(10):888-894.
Brock, DM, Scott, T, Skaggs, S, Evans, TC.   Rural versus suburban/urban experiences in a Family Medicine preceptorship. J PA Ed. 2015:26(4): 193-197.
Symington, S, Warner, M. Physician Assistant Student Peer Evaluation. . J PA Ed.   2015:26(4): 220-222.
Fleming S, Gill P, Jones C, Taylor JA, Van den Bruel A, Heneghan C, Roberts N, Thompson M. The Diagnostic Value of Capillary Refill Time for Detecting Serious Illness in Children: A Systematic Review and Meta-Analysis. PLoS One. 2015 Sep 16;10(9)
Frogner BK, Parente ST, and Frech HE. What do rankings tell us? An OECD comparison of efficiency in health care delivery. BMC Health Services Research, Vol. 15:415-426. 2015
Frogner BK, Skillman SM. Pathways to middle skilled allied health occupations. Committee on the Supply Chain for Middle-Skill Jobs: Education, Training and Certification Pathways of the National Academies of Sciences/Engineering/Medicine. Washington, DC. Sep, 2015.
Frogner BK, Westerman B, and DiPietro L. The value of athletic trainers in ambulatory settings. Journal of Allied Health, Vol. 44(3): 169-177. 2015
Howick J, Cohen BA, McCulloch P, Thompson M, Skinner SA. Foundations for evidence-based intraoperative neurophysiological monitoring. Clin Neurophysiol. 2015 Jul 23. pii: S1388-2457(15)00707-5. doi: 10.1016/j.clinph.2015.05.033. [Epub ahead of print]
Long AC, Muni S, Treece PD, Engelberg RA, Nielsen EL, Fitzpatrick AL, Curtis JR. Time to death after terminal withdrawal of mechanical ventilation: specific respiratory and physiologic parameters may inform physician predictions. Journal of Palliative Medicine. 2015 (in press).
Miller SC, Frogner BK, Saganic LM, Cole AM, and Rosenblatt R. Affordable Care Act impact on community health center staffing and enrollment: a cross-sectional study. Journal of Ambulatory Care Management. (Forthcoming)
Patterson DG, Skillman SM, Fordyce MA. Prehospital Emergency Medical Services Personnel in Rural Areas: Results from a Survey in Nine States. Final Report #149. Seattle, WA: WWAMI Rural Health Research Center, University of Washington, Aug 2015.
Harmon KG, Drezner JA. Cardiovascular screening for young athletes. JAMA. 2015;28;313(16):1673-4.
Solberg EE, Borjesson M, Sharma S, Papadakis M, Wilhelm M, Drezner JA, Harmon KG, Alonso JM, Heidbuchel H, Dugmore D, Panhuyzen-Goedkoop NM, Mellwig KP, Carre F, Rasmusen H, Niebauer J, Behr ER, Thiene G, Sheppard MN, Basso C, Corrado D; Sport Cardiology Section of the EACPR of the ESC. Sudden cardiac arrest in sports – need for uniform registration: A Position Paper from the Sport Cardiology Section of the European Association for Cardiovascular Prevention and Rehabilitation. Eur J Prev Cardiol. 2015 Aug 18. [Epub ahead of print]
Drezner JA. Is cardiovascular screening in athletes justified? Inconsistent messages from the American Heart Association. Br J Sports Med. 2015;49(22):1428-9.
Rao AL, Asif IM, Drezner JA, Toresdahl BG, Harmon KG. Suicide in National Collegiate Athletic Association (NCAA) Athletes: A 9-Year Analysis of the NCAA Resolutions Database. Sports Health. 2015;7(5):452-7.
---
Presentations/Posters
Back to top
Research Section
Frogner BK, Harwood K, Pines J, Andrilla CHA, Schwartz M. HCCI emerging uses of claims data (part 1). Webinar for National Academy for State Health Policy, Dec 3, 2015, Washington, DC.
Frogner BK, Harwood K, Pines J, Andrilla CHA, Schwartz M. Early findings from study on early and unrestricted access to physical therapy. Roundtable presentation at National Academy of State Health Policy, Oct 24, 2015, Dallas, TX.
Godfrey EM, Webster WW, Costantini LC, Katilius JZ. Passive fertility prediction using a novel vaginal ring and smartphone application. American Society for Reproductive Medicine 2015 Annual Conference, Oct 2015, Baltimore MD.
Godfrey EM, Sutko A, Keppel G, West I, Baldwin LM. Patterns of contraceptive prescribing by family medicine providers in U.S. women with cardiovascular disease. NAPCRG Annual Meeting, Oct 2015, Cancun, MX.
Godfrey EM, Sutko A, Keppel G, West I, Baldwin LM. Patterns of contraceptive prescribing by family medicine providers in U.S. women with cardiovascular disease. NAFFP Annual Meeting, Nov 2015, Chicago, IL.
Kerr KJ, Moghadam BY, Levenson AM, Thompson, MJ, Posner, JD, 100-Fold Improvement in Detection Limit of Group-A Strep Lateral Flow Immunoassays Using Isotachophoresis. Proceedings of NIH-IEEE Strategic Conference on Healthcare Innovations and Point-of-Care Technologies for Precision Medicine, 2015 Nov 9-10.
Longenecker R, Schmitz, D, Patterson DG. Rural training tracks. Presented at the 2015 Rural Health Summit, Sept 1, 2015, Portland, OR.
Nguyen M, Godfrey EM, Safranek S, Petrescu-Prahova M. Getting the best evidence: A systematic review of strategies to disseminate and implement family planning guidelines into primary care (Abstract). 143rd Annual APHA meeting, Dec 2015, Chicago, IL.
Ojanen-Goldsmith A. Godfrey EM, Safranek S, Petrescu-Prahova M, Thompson MJ. Family planning at the forefront: A systematic review of the strategic integration of family planning services into primary care (Abstract). 143rd Annual APHA meeting, Dec 2015, Chicago, IL.
Patterson DG, Andrilla CHA, Schmitz D, Longenecker R, Skillman SM. Person, program or place? Physicians choosing rural practice. Presented at the 2015 Physician Recruitment Summit, New England Journal of Medicine CareerCenter, Sept 25, 2015, Boston, MA.
Patterson DG, CHA Andrilla, Schmitz D, Longenecker R, Skillman SM, Hanscom J. Attracting rural physicians: new findings on rural training, practice choices, and care for vulnerable populations. Presented at the 2015 Rural Health Summit, Sept 1, 2015, Portland, OR.
Patterson DG. Characteristics of rural vs. urban community paramedicine programs and a summary of the evidence available on their outcomes. Presented to the Joint Committee on Rural Emergency Care, 2015 Rural Health Summit, Sept 3, 2015, Portland, OR.
Skillman SM, Hager LJ. A new approach to monitoring changes in health workforce demand: Washington's health workforce industry sentinel network. Presented to the Washington State Allied Health Center of Excellence, Deans and Directors meeting, Nov 19, 2015, Seattle, WA.
Skillman SM. Health workforce planning for a changing future: data, intelligence and crystal balls. Invited presentation to the Health Professions Network Fall Meeting, Oct 2, 2015, Seattle, WA.
Skillman SM. Health workforce planning for Washington's changing future. Invited presentation to the Washington State House of Representatives Health and Wellness Committee, Nov 20, 2015, Olympia, WA.
Sutko A, Godfrey EM, West I, Baldwin LM. Primary Care Providers' Contraception Prescription to Hypertensive Women – Can We Do Better?  NAPCRG 2015 Fellows, Resident, Student Poster on Research in Progress, 2015 NAPCRG Annual Meeting.
Thompson MJ, Hardy V, Keppel G, Hornecker J, Alto B, Linares A, Robitaille B, Baldwin LM. Which Point of Care Tests are needed in Family Medicine settings? Proceedings of NIH-IEEE Strategic Conference on Healthcare Innovations and Point-of-Care Technologies for Precision Medicine, 2015 Nov 9-10.
Thompson MJ, Weigl B, Fitzpatrick A, Ide N. More than just accuracy': A novel method to incorporate multiple test attributes in evaluating Point of Care Tests. Proceedings of NIH-IEEE Strategic Conference on Healthcare Innovations and Point-of-Care Technologies for Precision Medicine, 2015 Nov 9-10
Thompson MJ. mHealth, point of care testing and primary care – a perfect storm of opportunities? UW mHealth Seminars, Sept 2015
MEDEX Speakers at PAEA November 2015
Admissions Best Practices. Presented by Jeanie McHugo PhD, PA-C; Doug Brock PhD; Keren Wick PhD; Carolyn Bradley-Guidry, MPAS, PA-C, BSN.
Practical and Effective Strategies to Promote PA Faculty Scholarly Activity. Presented by Gerald Kayingo PhD, PA-C; Keren Wick PhD.
Interview Models: A Perspective from Three PA Programs. Presented by Kay Denler BA, Mariah Kindle MSOL, Dianna Wachtel DHSc, MS, PA-C.
Why I've Loved My Job. Presented by Ruth Ballweg MPA, PA-C.
The What, When, and How of Interprofessional Education: Multiple Perspectives. Presented by: Denise Kolojechick-Coslett MS, PA-C; Linda Vorvick MD; Kevin Lohenry PhD, PA-C; Elana Min PhD, PA-C; Erin Kilduff MS, PA-C.
Physician Assistant Liability: National Practioner Data Bank Analysis. Presented by: Douglas Brock PhD, Jeffrey Nicholson PhD PA-C, Roderick Hooker PhD PA.
Medical Directors Retreat. Facilitated by: Tim Evans MD, PhD.
Posters by MEDEX Faculty
Am I Going to Fail The PANCE? Estimating Risk. Authors: Douglas Brock PhD; Linda Vorvick MD; Amee Naidu MMS, PA-C; Alicia Quella PhD, MPAS, PA-C; Kira Vader MA, MHS, PA-C; Terry Scott MPA, PA-C.
Knowledge and Attitudes About the PA Profession in British Columbia. Authors: Dianna Wachtel DHSc, MS, PA-C; Jeff Alexander PhD.
Physician Assistant Mistreatment During Training: Assessment and Intervention. Authors: Timothy Quigley MPH, PA-C; Douglas Brock PhD; Douglas Schaad PhD.
The Bachelors Option: Did it Benefit Veterans? Authors: Keren Wick PhD; Timothy Evans MD, PhD.
---
Feedback

This newsletter is the result of the collaboration of the Administration, Medical Student Education, Residency, Residency Network, Research, Sports Medicine, Palliative Care, and MEDEX sections of the Department of Family Medicine and Caroline Anderson, Assistant Vice President of UW Advancement. Many thanks to everyone who submitted content. A special thanks to Amy Clark, Website Assistant for Family Medicine, for her great work in getting this newsletter online. Please send questions, comments, and concerns to dfmnews@uw.edu.
Thank you!