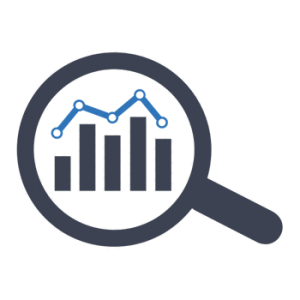 WHAT IS THE TECHNOLOGY?
Historically, primary care settings have been slow at adopting electronic health records (EHRs). Among the major barriers to EHR adoption has been the lack of capital, lack of staff training and challenges with integrating EHRs into clinical workflow. The Health Information Technology for Economic and Clinical Health Act (HITECH) of 2009 (part of the American Recovery and Reinvestment Act) set into motion financial incentives and resources to accelerate the adoption of EHRs in primary care settings. Despite the adoption of EHRs, little evaluation or assessment has been done about the impact of EHRs on staffing in primary care settings, which this project addresses.
Using administrative data, we found that the adoption of EHRs resulted in an increase in staffing of lower skilled workers such as medical assistants for the immediate year or two after adoption. Nurse productivity was negatively affected when clinics had fewer years of experience with EHRs, which may be a result of the increase in time required to manage the EHR system. Physician productivity increased with more years of EHR experience, which may be a result of increased efficiency but also may be a reflection of task shifting.

WHAT IS THE TECHNOLOGY'S POTENTIAL IMPACT ON PRIMARY CARE?
Many providers, payers, and policymakers question the promise of EHRs in improving primary care delivery and efficiency. This project improves our knowledge about the complex dynamics of productivity improvement. Productivity may not be apparent at an aggregate level, but rather differentially impacts different providers.