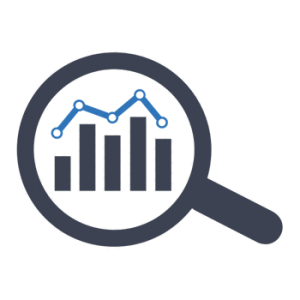 WHAT IS THE TECHNOLOGY?
Improving the appropriate use of antibiotics is a priority for primary care practitioners in the USA, and has been the subject of numerous "antibiotic stewardship" campaigns from professional bodies as well as the CDC. One of the issues for primary care providers and their patients, is knowing if someone presenting with cough or cold symptoms has a viral or bacterial infection. This uncertainty drives a vast amount of antibiotic prescribing, which is often unnecessary. In 2014 the White House issued a National Strategy for Combating Antibiotic-Resistant Bacteria which highlighted the need for "rapid point of need tests that can be used during a healthcare visit to distinguish between viral and bacterial infections". C-reactive protein (CRP) is one such test. It has been extensively evaluated in studies in Europe and Scandinavia, where it is routinely used for adults and children attending primary care clinics with respiratory tract infection. CRP is an inflammatory marker whose levels are elevated in bacterial infections to a greater extent than viral infections, and therefore provides a way of distinguishing between viral and bacterial infections.
While CRP testing seems promising, none of the point of care tests are currently FDA approved, even though the platforms that run them are widely used. For example, the Alere Afinion™ platform for running point of care tests for HbA1c is currently used in several thousand US primary care clinics. In partnership with Alere, we are exploring the potential role of point of care CRP testing, as well as barriers to widespread implementation for guiding antibiotic prescribing for patients with acute bronchitis/cough. We will find out from health care providers and patients themselves, what they think about using a CRP test, whether it is acceptable or feasible to introduce, and how they might use this test in day to day practice.

WHAT IS THE TECHNOLOGY'S POTENTIAL IMPACT ON PRIMARY CARE?
This study, planned for completion in 2018, will document the use of electronic data transfer from homes to clinics and pharmacies while also improving self-management of CVD via culturally tested mhealth applications.