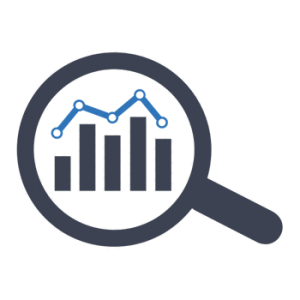 WHAT IS THE TECHNOLOGY?
Mobile health (mHealth) has grown to be a multi-billion dollar industry in the United States. In the 2015 Pew Research Center Survey, almost two thirds of Americans own smartphones and 62% of smartphone owners report using their smartphone to get information about a health condition. mHealth tools offer patients opportunities to track and manage chronic diseases and health behaviors. Primary care is the setting in which most chronic disease care occurs. Understanding primary care patients' use of mHealth technology is critical for guiding development and dissemination of effective mHealth tools.
In this study, we surveyed 918 patients across 6 primary care practices in the WWAMI region Practice and Research Network. Of the 55% of patients who reported owning a smartphone, 70% reported recent use of a mHealth application. Commonly cited reasons for using mHealth was finding health information (92% of mHealth users) and tracking a health condition (54% of users). Patient factors, including age and gender were associated with mHealth use. Race/ethnicity and insurance status were not associated with mHealth use, suggesting mHealth technology may be an important strategy for addressing racial and ethnic health disparities.

WHAT IS THE TECHNOLOGY'S POTENTIAL IMPACT ON PRIMARY CARE?
This study affirms the widespread use of mHealth technology by primary care patients. It suggests that development of mHealth tools to assist patients in managing chronic conditions and monitoring and tracking health behaviors may be particularly useful.