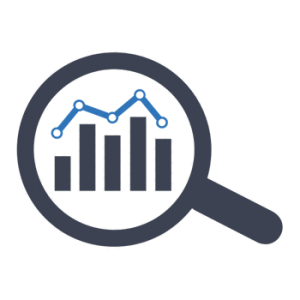 WHAT IS THE TECHNOLOGY?
Lateral flow assays (LFA) have an existing market of ~$4B and are the most prevalent rapid, point-of-care tests because they are simple to operate, provide qualitative (yes/no) unambiguous visual detection, and are inexpensive. The most common example is the home pregnancy test that shows a colored band when urine is positive for significant lev-els of hCG, signaling pregnancy. Many of the large number of commer-cially available LFA have little market penetration (e.g. Chlamydia, Gon-orrhea, C. difficile, etc.) because of their lack of clinical diagnostic value; their sensitivity and specificity are just too poor compared to the gold standard (e.g. culture, ELISA, microscopy, etc.). The Posner Lab at UW has developed a new technique called Lateral flow Isotachophoresis Diagnostic (LID) technology which builds off existing LFA diagnostic tech-nologies and appears to improve the limit-of-detection 100X.
The PCI-Lab team has been working with Professor Posner on the clinical end user needs for this type of technology, and highlighted point of care testing for group A streptococcus, as well as point of care testing for chlamydia infection as two 'most wanted' technologies. Dr Thompson is involved with the Posner Lab on development and input into preclinical testing of this emerging technology.

WHAT IS THE TECHNOLOGY'S POTENTIAL IMPACT ON PRIMARY CARE?
The global market for point of care diagnostics for infections alone is massive. While some of this will be filled with current microbiological tests, and others by emerging molecular based diagnostic tests, there is a huge market for low cost, simple to use tests, provided they are suffi-ciently accurate. Bridging the gap between technology developers at the earliest stage is critical to informing the target product profile of this new technology.