Leveraging Technology to Advance
Primary Care in the 21st Century

PCI-Lab FACULTY HAVE RECEIVED FUNDING FROM:
Alere Inc
Agency for Healthcare Research and Quality (AHRQ)
Coulter Foundation
European Union FP7 Program
Fogarty International Center of the US National Institutes of Health (NIH)
Health Resources and Services Administration (HRSA)
Health Care Cost Institute (HCCI)
National Center for Advancing Translational Sciences of the National Institutes of Health through the Clinical and Translational Science Awards (CTSA) Program
Patient Centered Outcomes Research Institute (PCORI)
University of Washington (UW) CoMotion
University of Washington (UW) Department of Family Medicine
University of Washington (UW) Royalty Research Fund supported by Kathmandu University of Medical Sciences
MISSION
The mission of the PCI-Lab is to accelerate the design, implementation, and productive use of technology that has the potential to improve primary care practice and patient health through cutting-edge research and synergistic partnerships.
PCI Lab LEADERSHIP
DIRECTOR / DEPUTY DIRECTORS:
Matthew Thompson
MBChB, MPH, DPhil
Helen D. Cohen Endowed Professor and Acting Chair, Family Medicine
Bianca Kiyoe Frogner, PhD
Associate Professor
Director of Center for Health Workforce Studies, Family Medicine
Cynthia LeRouge, PhD
Associate Professor
Health Services
CORE FACULTY:
Laura-Mae Baldwin, MD, MPH
Professor
Family Medicine
Allison Cole, MD, MPH
Assistant Professor
Family Medicine
Annette L Fitzpatrick, PhD, MA
Research Professor
Family Medicine
AFFILIATE FACULTY
Jonathan Posner, PhD, Associate Professor, Mechanical Engineering, University of Washington
Kari Stephens, PhD, Assistant Professor, Psychiatry and Behavioral Sciences, University of Washington
Sean Munson, PhD, Assistant Professor, Human Centered Design and Engineering, University of Washington
Beverly Green, MD, MPH, Group Health Research Institute
Paul Yager, PhD, Professor, Bioengineering, University of Washington
KEY ADVISORS
Rob Arnold, Entrepreneur in Residence and/or Patrick Shelby, Director, New Ventures, UW CoMotion
Maura Little, Director of Economic Development for the Life Science Sector, Washington State Life Science and Global Health Center
Rad Roberts, Director, Industry Relations, Office of Corporate& Foundation Relations, UW
John Slattery, Vice-Dean for Research & Graduate Education, Office of Research and Graduate Education, UW School of Medicine, UW
Ankur Teredesai PhD, Professor and Head, Center for Data Science, Institute of Technology, UW Tacoma
Jürgen Unützer MD, MPH, MA, Professor and Chair, UW Department of Psychiatry and Behavioral Health
Bernhard Weigl, Senior Platform Manager, Intellectual Ventures/Global Good, Bellevue
Paul Yager PhD, Professor; and/or Cecilia Giachelli PhD, Professor and Chair, Department of Bioengineering, UW
We always welcome potential new collaborators and advisors interested in joining our group
WHO ARE WE?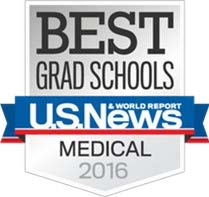 PCI-Lab is a core collaboration based within the University of Washington (UW) Department of Family Medicine, the #1-rated primary care program in the country according to US News and World Report. The UW itself ranks as the top publicly funded university for innovation in the US. PCI-Lab benefits from being in the Pacific Northwest, which is a hub of scientific and information technology development, and home to some of the world's leading high tech companies and entrepreneurs.
We exist in a unique and highly collaborative environment that leverages:
Experienced researchers with proven expertise in mHealth, user-centered design, diagnostic devices, qualitative and quantitative methods, big data analysis, health systems, HIT adoption, insurance reimbursement, and health economics;
The Institute of Translational Health Sciences' WWAMI region Practice and Research Network (WPRN), including 50 primary care clinics across five states with active engagement in clinical research;
The UW School of Medicine, including its 12 UW Neighborhood clinics in the Seattle metro region with approx. 250,000 visits per year.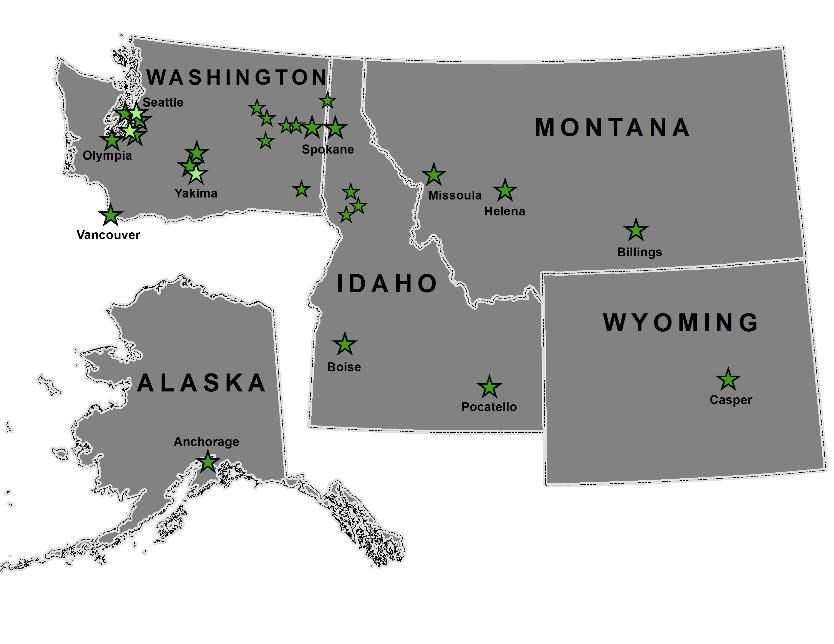 HOW CAN THE PCI-LAB HELP?
The primary care environment is rapidly becoming a major target for technological innovation including diagnostic tools and devices. The problem with innovation in primary care is not lack of ideas, lack of new technologies, or lack of need. A critical limitation to technological advancement in primary care is that the key stakeholders are poorly connected and often do not work together.
PCI-Lab offers expertise at all stages of the system development life cycle, from design to implementation. Any research conducted will be under the umbrella of the UW Institutional Review Board (IRB), grants and contracts management, and open publication policies. We can work under contract research, consultancy, and various public/private partnerships.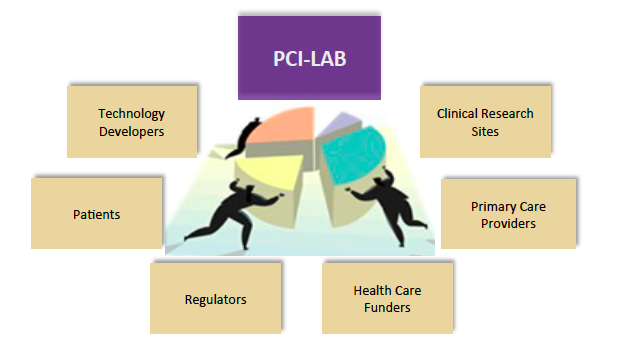 WHAT IS OUR ECOSYSTEM?
The PCI-Lab creates an ecosystem that brings together stakeholders to design and optimize use of technological innovations in the context of primary care. Stakeholders include industry and technology developers, health care funders, device regulators, primary health care providers and their patients, and academic researchers seasoned in primary care domains. PCI-Lab engages with small and large companies, academic groups and other organizations, and from early to mature stages involved in technologies of relevance to primary care settings. PCI-Lab draws on the strengths of leading academics and world class clinicians, and leverages its connections with a "natural laboratory" of 5 million people living in geographically, culturally and economically diverse areas covering over a quarter of the US. Whenever possible, the PCI-Lab extends its reach to the diverse networks of primary care clinics across five states, including their providers, staff and patients
WHAT EXPERTISE DOES THE PCI-LAB OFFER?
Factors of successful innovation in primary care contexts include clinical skills, needs alignment, information access , software development, creativity, integrated workflow, and management skills. The interdisciplinary collection of faculty associated with the PCI-Lab bring together the knowledge, skills and ability to work collaboratively with health organizations and industry partners (though grants and contracts) at multiple stages of the innovation cycle. The projects we pursue include needs assessment and workflow analysis, system design, implementation process and adoption, in context and usability testing, as well as scaling pilots and projects up to sustainable systems.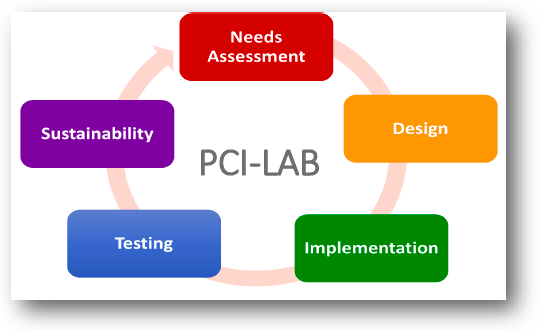 These projects benefit from the collective expertise of faculty associated with PCI-Lab, who are seasoned in the primary care context. Areas of expertise include:
Family medicine
Behavioral health
Engineering
Human centered design
Information Systems and information governance
Economic
Software development
Implementation science
WHY FOCUS ON PRIMARY CARE?
Primary care is a critical focal point of the health care delivery system. In the US alone there are nearly 1 billion visits to ambulatory care settings per year, of which nearly half take place in primary care clinics.
Current challenges are:
Increasing number of responsibilities around the delivery of preventive care, coordination of care, and management of disease across a complex health system.
Greater patient volumes as the population lives longer and ages with multiple chronic conditions, re-quiring lifelong monitoring.
Delivering consistently high quality patient care across the population in a timely and efficient manner.
These challenges exist worldwide, and increasingly so in low and middle income countries where the need for effective primary care is profound, and the epidemiologic shift from acute infections to chronic disease now mirrors the major health problems of the US.
WHAT IS WRONG WITH CURRENT TECHNOLOGICAL INNOVATIONS?
Providing health care that achieves the "Triple Aim" of improving the experience of care, improving the health of populations, and reducing per capita costs offers opportunities to look for new technologies that can advance solutions.
There is an expectation that new technology will:
Revolutionize the health care system by making hospitals, clinics, and doctors' offices more efficient and effective.
Save billions of dollars.
Improve patient safety and health.
Increase the availability of care in rural underserved areas.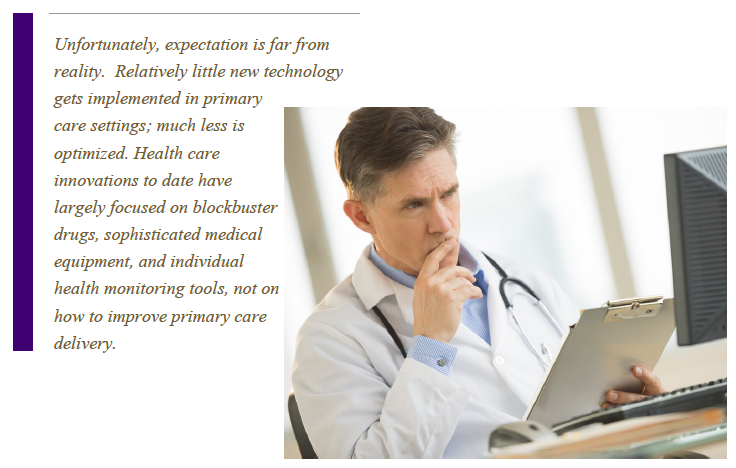 PCI-Lab aims to bring industrial, clinical, and academic stakeholders together to accelerate the research and development of emerging technologies to improve health care delivery, and/or to reduce health care costs and disease burden.