Medical Student Education Scholarship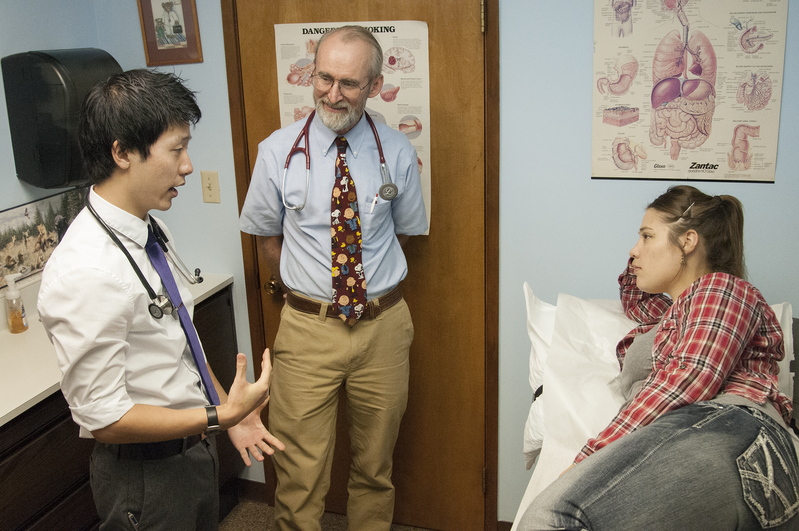 Contact
Misbah Keen
Phone: (206) 543-9425
Email: mkeen@uw.edu
---
About
The University of Washington Family Medicine Medical Student Education Section develops and delivers innovative, high-quality training to medical students who will serve the evolving needs of the diverse individuals, families, and communities of the WWAMI region.
Our mission is to encourage and develop students who will serve rural communities, the urban underserved and other vulnerable populations. We recognize health as a matter of social justice. All individuals, families and communities have a right to health and access to medical care.
Family medicine is the foundation of health care for all, providing patient care that is patient-centered and evidence-based. We believe family medicine is a foundation for the development of all physicians. We value education that is innovative, relationship-centered and community-based, emphasizing population health, community engagement, service learning and continuous quality improvement. We value inter-professional and inter-disciplinary collaboration that promotes teamwork, professionalism and respectful treatment of students, patients and colleagues. We embrace diversity among our students, staff and faculty and support professional and personal development for all.
---
Projects
The Productivity Study Project
Contact: Tomoko Sairenji
Reinvigorating Scholarship
Contact: Bill Phillips
Recent Publications
---
Collaborative Partners
Washington Academy of Family Physicians
Society of Teachers of Family Medicine
Idaho Academy of Family Physicians
WWAMI Area Health Education Centers
WWAMI Medical Education Campuses
Department of Family Medicine Clinical Faculty
WWAMI Clinical Teaching Sites