The WPRN is a regional practice-based research network of over 45 primary care clinics. Its mission is to improve the health and well-being of patients in their communities, through the conduct of collaborative research that informs and enhances primary care clinical practice.
The WPRN includes a collaborative group of primary care practices and providers (mostly family medicine) in the 5-state WWAMI region: Washington, Wyoming, Alaska, Montana, Idaho. WPRN practices are diverse entities, including community health centers, private practices, and university-affiliated and government-operated clinics. This diversity of geography and practice type allows the WPRN to reach many rural and underserved populations. The WPRN studies topics such as chronic disease management and prevention, medication safety, practice improvement, behavioral health, and cancer screening. The WPRN also works to advance the use of electronic health data for practice-based and comparative effectiveness research, primarily via Data QUEST, a sub-network of electronically linked WPRN practices.
To accomplish its goals, the WPRN is led by its Director Dr. Laura-Mae Baldwin (UWFM), and by a Steering Committee comprised of representatives from member practices.
WPRN initiatives and infrastructure are funded through grants and by the Institute of Translational Health Sciences and the University of Washington Department of Family Medicine. Recent sponsors of WPRN research have included the Pharmacogenomics Research Network and the Agency for Healthcare Research and Quality. WPRN studies have led to peer-reviewed publications in journals such as Family Medicine and Clinical and Translational Science.
Brief History of the WPRN
The WPRN was developed between 2007-2011 through a partnership of the University of Washington's Institute of Translational Health Sciences (ITHS) Community Outreach group and the UW Family Medicine Residency Network (FMRN). One of the ITHS community outreach goals, to create a practice-based research network in the WWAMI states, aligned with the FMRN's 2006-2008 strategic goal to build research capacity within its network.
Between 2009 and 2001, seven FMRN sites worked with ITHS community outreach researchers to conduct a pilot study ("ACE-Is, ARBs, Statins and Contraception") that built research capacity at the sites and "tested the waters" of research. In 2011 the WPRN was born from this important groundwork, and began to expand to community practices beyond the FMRN.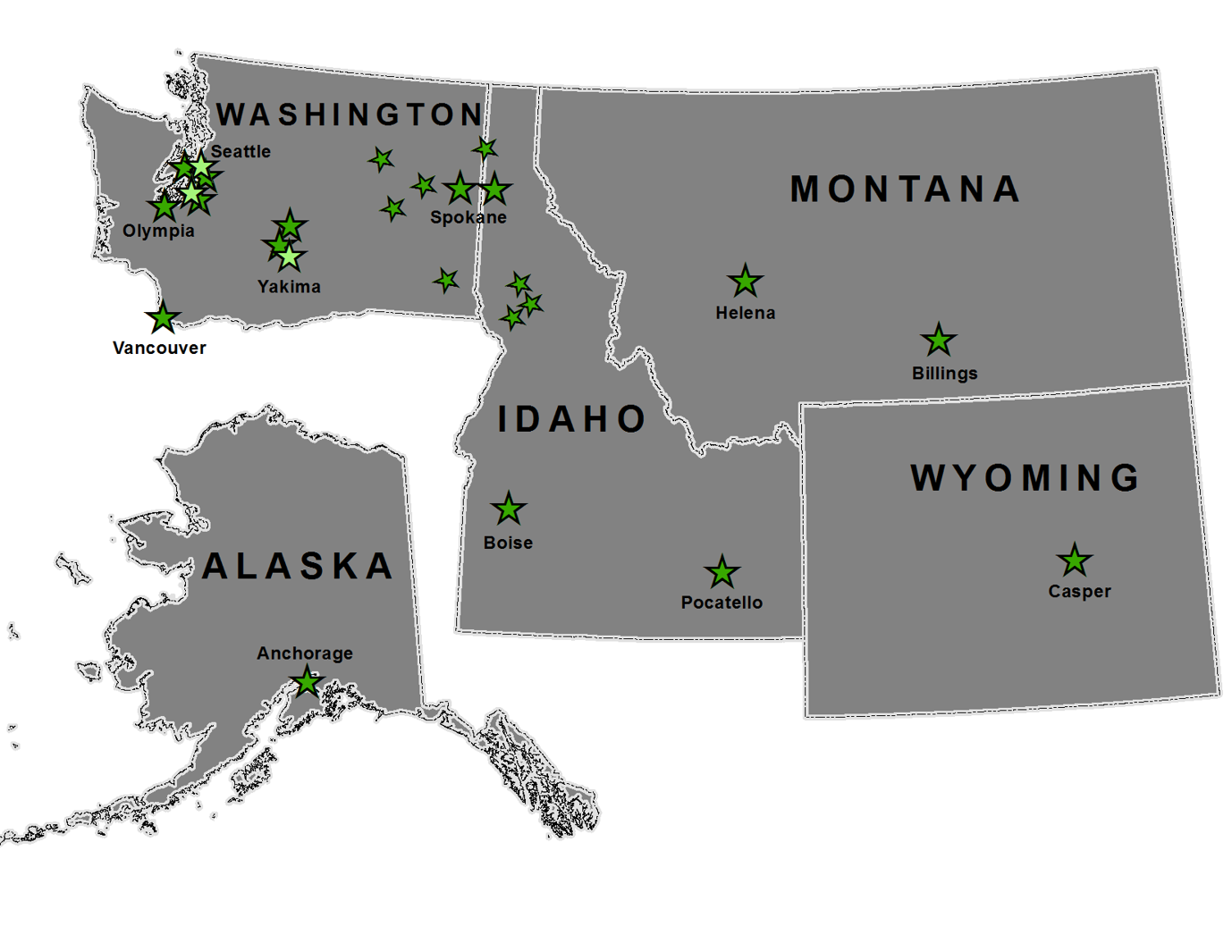 Acronyms
ITHS – Institute of Translational Health Sciences
BMI – Biomedical Informatics
UW – University of Washington
FM or UWFM – UW Department of Family Medicine
FMRN – UW Family Medicine Residency Network
WPRN – WWAMI region Practice and Research Network