Northgate    |      Harborview
---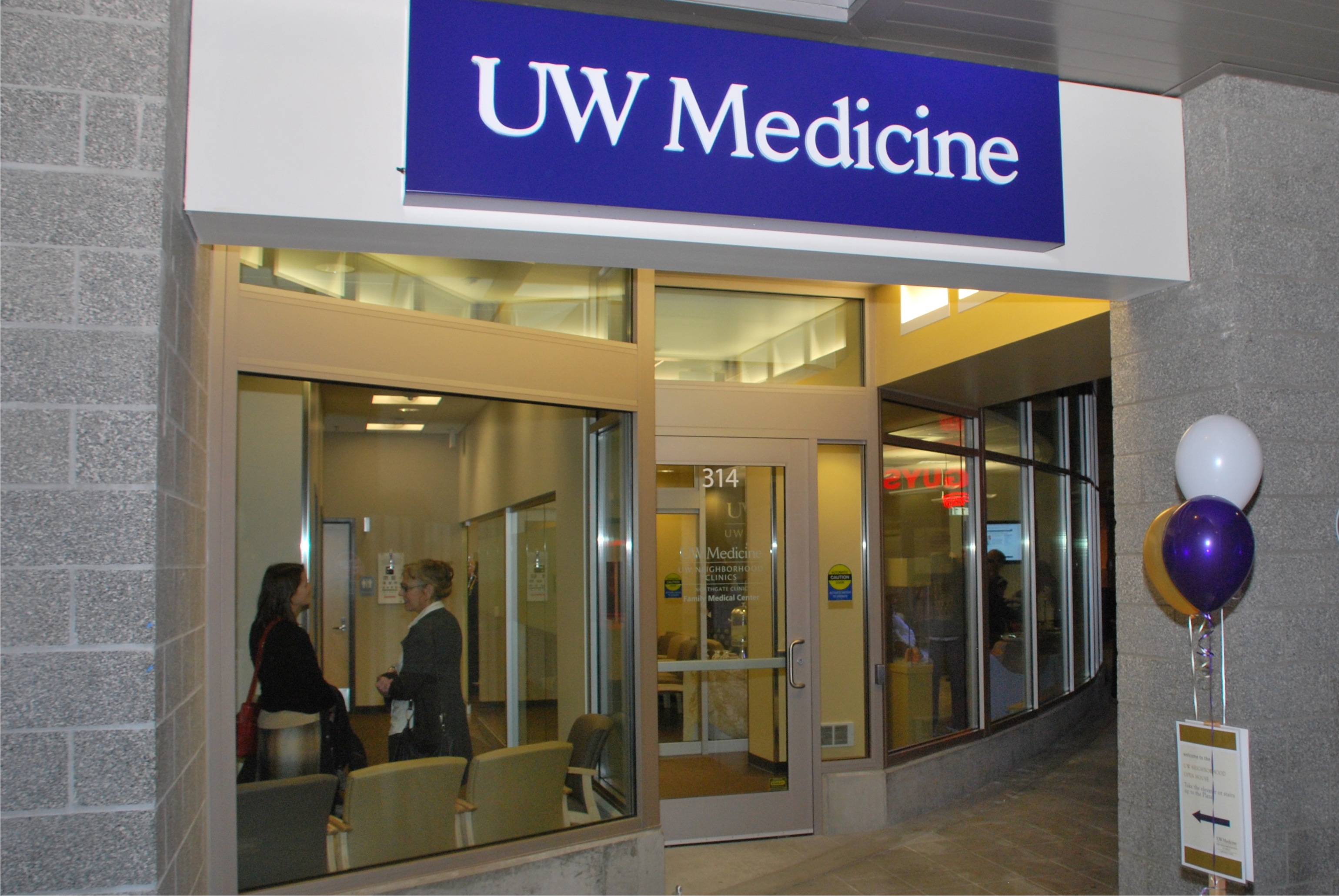 The University of Washington Medical Center has sponsored a Family Medicine Residency Program clinic since the inception of the program in 1972.
The UW Neighborhood Northgate Family Medicine Clinic is located at 314 NE Thornton Place, Seattle, WA 98125 in a multi-use urban village in the Northgate area of Seattle, 4 miles north of UWMC.
The newly built (2014) clinic is designed to support a Patient-Centered Medical Home (PCMH) model with 27 exam rooms, 2 treatment rooms, 2 counseling rooms, group visit space and on-site laboratory and digital radiology services. We utilize our electronic health record, EPIC, which is linked to UW Medicine and UWNC. UWNC is a nationally-recognized outpatient clinic system of twelve primary care clinics in the Greater Seattle region with over 80 providers. UWNC has enjoyed four consecutive perfect accreditation scores from the Accreditation Association of Ambulatory Health Care (AAAHC) and is certified as a Patient Centered Medical Home by the National Committee on Quality Assurance (NCQA).
In moving to the Northgate area, the residency increased our patient care base, increased our community involvement, and increased our pediatric and obstetrical volumes while implementing the PCMH model. Our state of the art clinic at Northgate is next door to our residency administrative offices at 331 NE 103rd St. Due to its mixed-use urban village setting, Thornton Place enjoys a high volume of patrons with over 1.4 million people accessing the facilities each year. The volume of visitors is supported by over 1,000 buses passing through the Metro Transit Center one block away which will also be the future home to the north terminus of the light rail line that will run from SeaTac airport to Northgate through downtown Seattle by 2021.
Our clinic sees about 27,000 patients each year by a multi-disciplinary complement of residents, faculty, physician assistant faculty, pharmacists, mental health providers, nutritionists, consulting psychiatrists, sports medicine physicians and nursing staff. The patient population at Northgate is ethnically and culturally diverse, and includes full spectrum care for patients of all ages. The leadership of the clinic and the faculty are committed to excellent patient care, incorporating new models of care as envisioned in the Future of Family Medicine Project(http://www.annfammed.org/content/2/suppl_1/S3.full ).
Residency Program
The UW Neighborhood Northgate Clinic accepts six residents per year, and matching is via a different match number than the Harborview program. In addition to staffing continuity clinics at different locations, the two programs diverge only slightly, with inpatient medicine rotations done in different locations. All other educational aspects of the program are the same between the two sites.