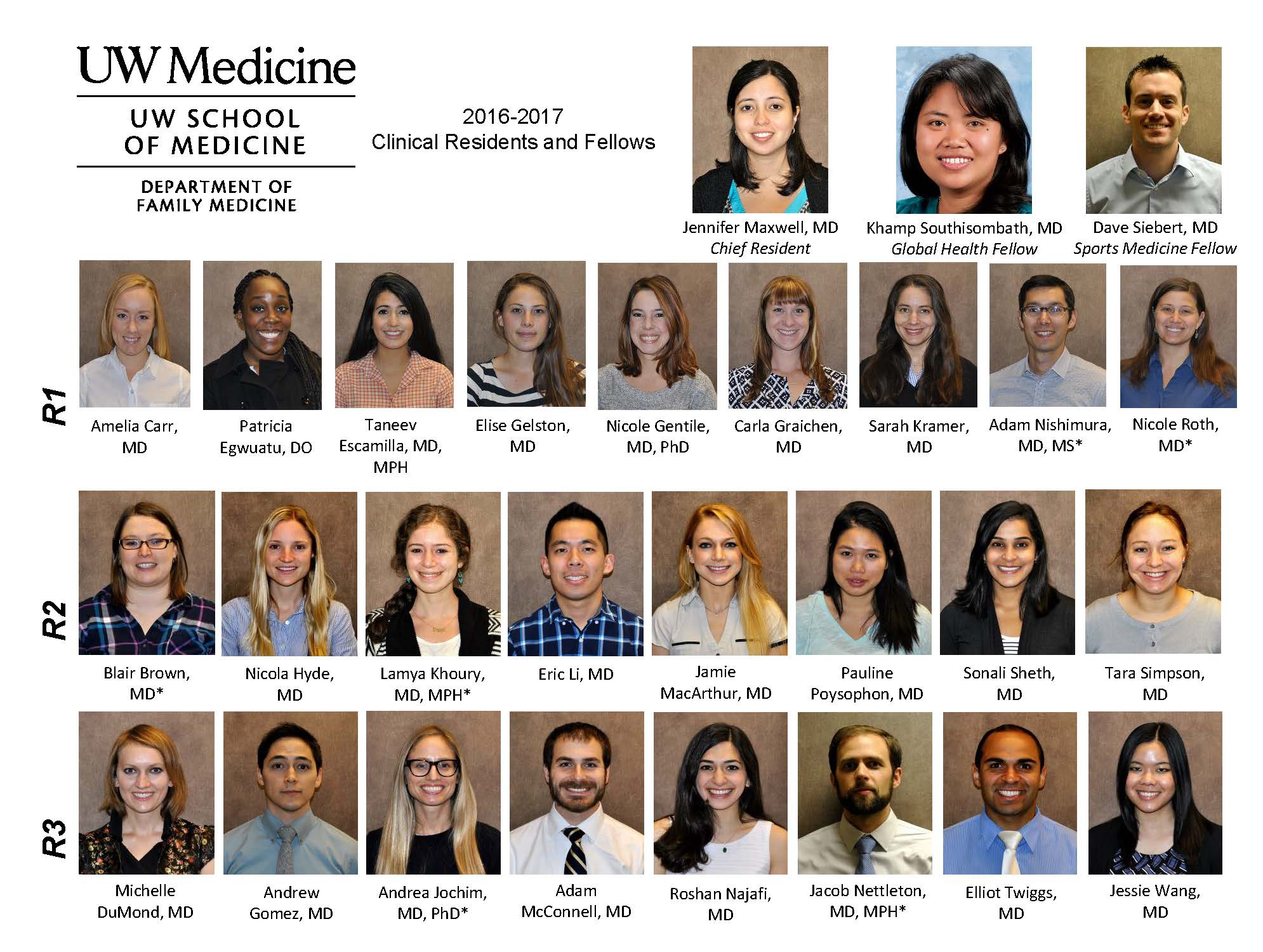 R1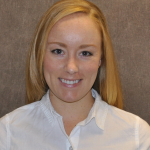 I was born and raised in beautiful Eugene, Oregon where I developed a love for the outdoors and activities such as running and hiking. I have always been interested in science and decided to pursue medicine early on in my education. My freshman year of high school, I became involved in the sport of rowing and continued as a coxswain during my undergraduate years at Stanford University. I spent the two years between undergraduate and medical school participating in research at Oregon Research Institute where I worked on a project focused on preventing falls in the elderly through Tai Chi classes. I traveled far from home to attend Wake Forest School of Medicine in Winston-Salem, North Carolina. In medical school, I worked to implement further nutrition and integrative medicine education into the undergraduate medical curriculum by designing a peer-taught nutrition lecture series. While I enjoyed my time in the Southeast, I'm excited to return to the Pacific Northwest to receive an outstanding education at the University of Washington and to further explore my interests in women's health, integrative medicine, and geriatrics.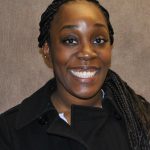 I am a pacific northwest native and grew up in Auburn, Washington. I developed a passion for medicine during childhood when I would hear stories about my parents experiences with healthcare in their native countries of Nigeria and Uganda. This developed my passion for primary care. I attended the University of Washington for undergrad (Go Dawgs) and I love going to Husky football games. After college I became an Americorps member at the Western Washington Area Health Education Center where I helped to lead Youth Health Services Corps that allowed me to work with underserved high school students and introduce them to health care professions. I attended Pacific Northwest University of Health Sciences College of Osteopathic Medicine for medical school. There I became deeply aware of health care disparities and started Student National Medical Association on campus. I am excited to be part of the UW Family Medicine Residency Program and plan to further my interests in Family Medicine in women's health, reproductive health, health policy and global health.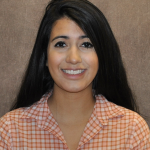 After being born in Mexico City, I grew up in Canada, Mexico and Germany before coming to the United States. Exposure to different cultures and countries shaped my understanding of the crucial role primary care plays in building strong and healthy communities. Similarly, observing the profound societal impacts of health disparities on communities strengthened my resolve for social justice and advocacy in healthcare.
I earned my bachelor's degree in Neuroscience from Brigham Young University; there I developed a particular interest in advancing technology and medicine through research. After college I worked in a neuroengineering lab while also participating in public health research that looked at the breast cancer disparities in American Indian populations. It became clear that a career in primary care would allow me to have a direct role in the delivery of individualized care while also pursuing public health research and interventions.
I attended medical school in the heart of Detroit at Wayne State University and completed a Master of Public Health in Epidemiology at the University of Michigan. My thesis project looked at the important association between lifestyles patterns and cardiovascular outcomes. This work reflects my own interest in addressing the upstream effects of preventable diseases.
I was drawn to UW Family Medicine because of the diverse population we serve, robust clinical and public health training, as well as excellence in academic medicine. My interests in medicine are in: preventive medicine, women's health, adolescent health, population health, epidemiology, social justice, and advocacy. Outside of medicine I enjoy the outdoors, photography, dancing, and spending time with my family.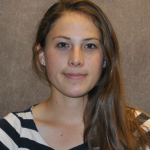 I grew up in the east bay area of San Francisco.  During my undergraduate education at the University of California at Berkeley, I learned about Molecular and Cell Biology as well as Italian Studies.  These subjects are not particularly related to each other, but they were a fantastic part of my education and I would do them all over again.  Following graduation, I spent two years working– the first year I spent in an immunology lab at the Peking University Health Science Center in Beijing, China and improved my conversational Mandarin.  The second year, I returned to work as an emergency department scribe as well as a high school tutor in my community.  I subsequently matriculated at the University of Michigan Medical School, where I was involved in curriculum development, clinical research, and immigrant health projects.  I love the sciences but I also love engaging with people, and feel passionate about improving patient experiences with the health care system.  Family medicine, with its focus on the patient and the entire family, was my natural calling.  Outside of clinic, you'll find me attending my fiance's bike races, teaching our cat to walk on a leash, hiking, camping, and spending time with family or friends.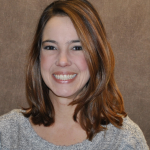 Hey y'all! I was born in the snowy mountains of South Lake Tahoe and raised on the beautiful beach in Pacifica, CA, with a couple of months each year growing up spent on the captivating island of Hawaii. Originally intending to be a pharmacist, I began my undergraduate studies in Molecular and Cell Biology at UC Davis. However, after discovering my true passion for medicine while working abroad with a medical non-profit organization in Guatemala, I switched my major to Neurobiology, Physiology, and Behavior. As if that wasn't enough science, I decided to complete my PhD (also at UCD – Go Ags!) in Comparative Pathology (now Integrative Pathobiology) with an emphasis in microbiology and sepsis. My studies then led me to the remarkable city of New Orleans where I completed medical school at Tulane and enjoyed phenomenal live music and cultural emersion. It was there where I developed a love for family medicine and learned the importance of addressing social determinants of health and delivering contextualized patient care. I love learning from and treating patients of all ages and their families and I look forward to one day utilizing all aspects of my science training as an academic family medicine physician. I also have particular interests in both rheumatology and sports medicine. Besides science, I enjoy spending my free time with my husband, two dogs (yep, one is a Husky), and friends/family while BBQing and watching college or NFL football (Geaux Saints!). Although I miss the people and culture of NOLA, I am looking forward to being back on the West Coast where I can rock climb, ski, hike, and ice-skate again (maybe even while wearing a tutu, beads, and a Saints jersey ;)
I grew up in California and studied film production in college.  I spent 6 years working in film and television as an assistant director.  In 2009, I went back to USC to complete a post-baccalaureate to prepare me for medical school.  During that time, I worked in South Central LA at community healthcare clinic as a project manager with the aim of improving reporting and health outcomes.  From 2012-2016, I completed medical school at Oregon Health and Sciences University in Portland.  During medical school, I found fulfillment in working in addiction medicine in obstetrics.  I also enjoy acute care and global health care.  I've travelled to Haiti, Honduras, and Mexico to work with the health systems there to create a sustainable clinic model. When I'm not traveling or working, I enjoy hiking, running, camping, scuba diving and playing with my dog.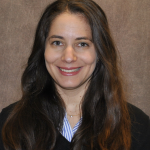 Sarah grew up in Providence, Rhode Island and attended Harvard College, majoring in history and literature. She began her post-college career as a travel writer for the Rough Guides—where her work took her from the French Alps to the reefs off of Dominica. Sarah soon moved to New York City to work in magazine publishing, starting at Condé Nast, working as a tech blogger, and finally as an editor at Popular Mechanics. Though there were elements of the publishing world that she loved, she felt her time would be better spent in patient care, specifically women's health and family planning. She volunteered in family practice settings in New York while completing her pre-medical course requirements at Columbia. She returned to her home town to attend medical school at Brown University's Alpert Medical School. Her interests in medicine include reproductive health, behavioral health, and addiction medicine. Outside of medicine, she spends time with her husband, children, and cat, enjoying zoos, day hikes, and swimming.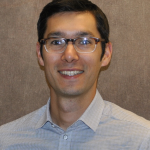 I was born in Rochester, Minnesota – home of the unofficial world's largest fake corncob — where I lived until moving to Tacoma, Washington to attend college at University of Puget Sound.  After earning my B.A. in Religion, I worked as a carpenter in Seattle for a few years while starting a carpentry-based education program for at-risk youth called Sawhorse Revolution.  In 2011, I started medical school at University of Washington.  Between my 2nd and 3rd year of school, I stepped away from my medical studies to earn a Masters in Biomedical and Health Informatics from UW.  My thesis research focused on "clinical decision support", or tools to help care providers make better, safer decisions for patients.  My circuitous path has consistently shown me that I am passionate about education — a passion that I hope to fuse with a soft spot for social justice and a love of making things.  Ultimately, I hope to develop tools that support life-long learning among primary care providers and encourage humanistic care for patients of all walks of life.  For fun, I play banjo, eat pasta, fly fish with my partner, and build awesome structures (e.g., treehouses!) with Sawhorse students.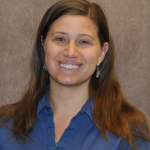 Born and raised in Southern California, Nicole graduated with a B.S in Molecular, Cellular, and Developmental biology from UC Santa Cruz where she started a student SACNAS chapter to increase the representation of minorities in STEM fields. After graduation, Nicole spent two summers at the Center for Disease Control and Prevention and a year at the National institutes for health performing basic science research on infectious diseases before starting medical school at Keck school of medicine of USC. Throughout her career, Nicole has been heavily involved in mentoring first generation college students. As a medical student, Nicole focused her interests in underserved medicine through the Primary Care Leadership program working to increase inter pregnancy intervals among low income women in East Los Angeles. She is an Albert Schweitzer "Fellow for Life" and is passionate about working with communities to develop novel approaches to address health disparities among underserved populations. Outside of medicine, she takes every opportunity to enjoy the Pacific North West through hiking, camping, and hammocking!
R2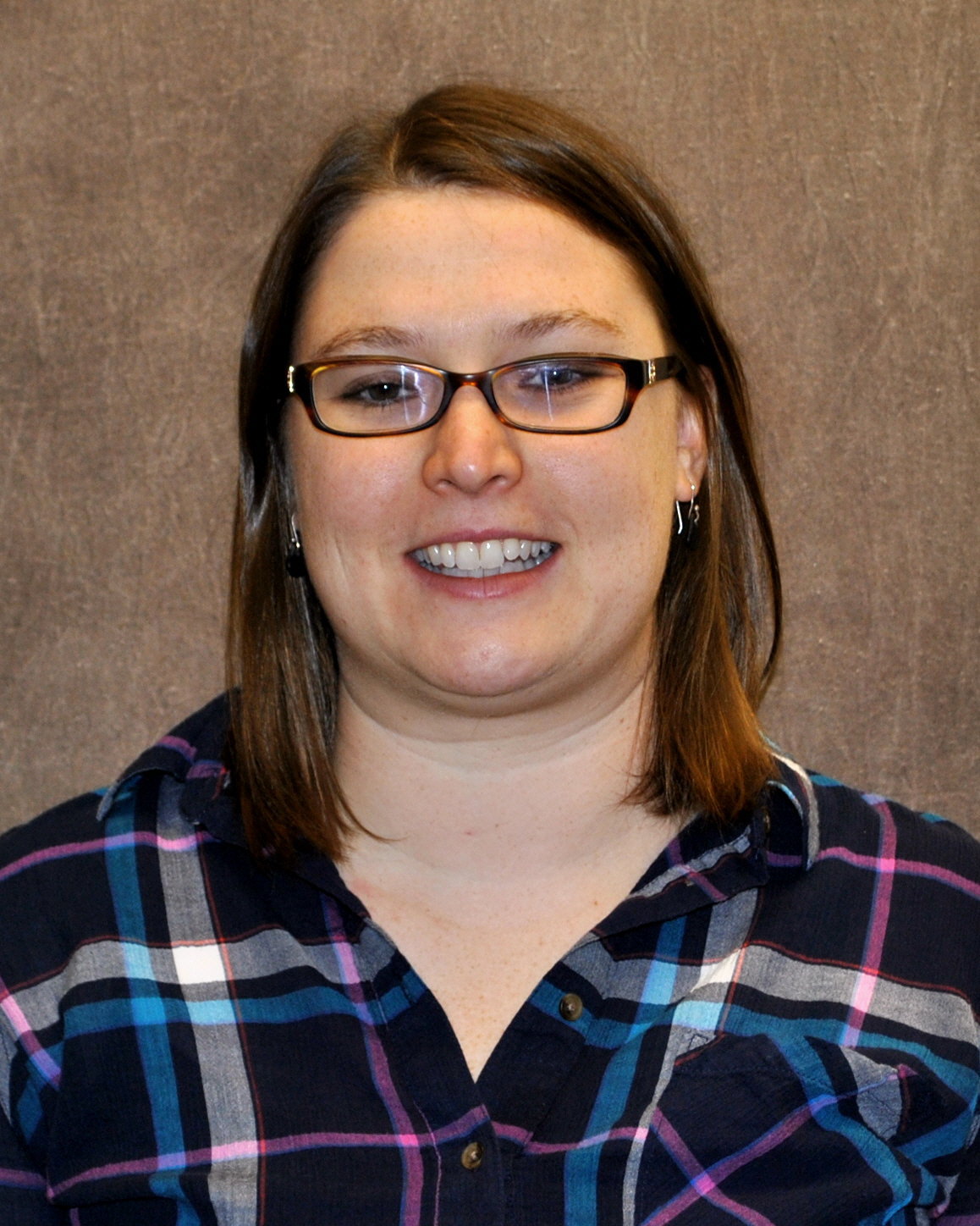 Born and raised in the great(est!) state of Minnesota, I graduated from Macalester College in 2007 with a BA in International Studies and moved to Denver, CO where I taught biology and chemistry for 3 years at Denver North High School while earning a MEd. After changing course to pursue a career in primary care, I headed home for medical school at the U of MN where I spent a summer as part of a rural mobile clinic team in the Himalayas of northern India and a 'FlexMD' year split between living in Mexico City as a visiting medical student and working in Washington, DC as a Public Service Fellow at the Partnership for Public Service.
Within family medicine, I am most interested in advancing health equity, global preventive health initiatives, working with marginalized adolescents, and examining the intersection between health, education, and civic/community engagement. Outside of medicine I enjoy travel of all kinds, live music, perusing open-air markets, backpacking, reading, gardening poorly, cooking poorly, and printmaking. I am excited to begin learning, exploring and adventuring in the Pacific Northwest and I am thrilled to be a part of the incredible group of people that make up UW Family Medicine/Harborview!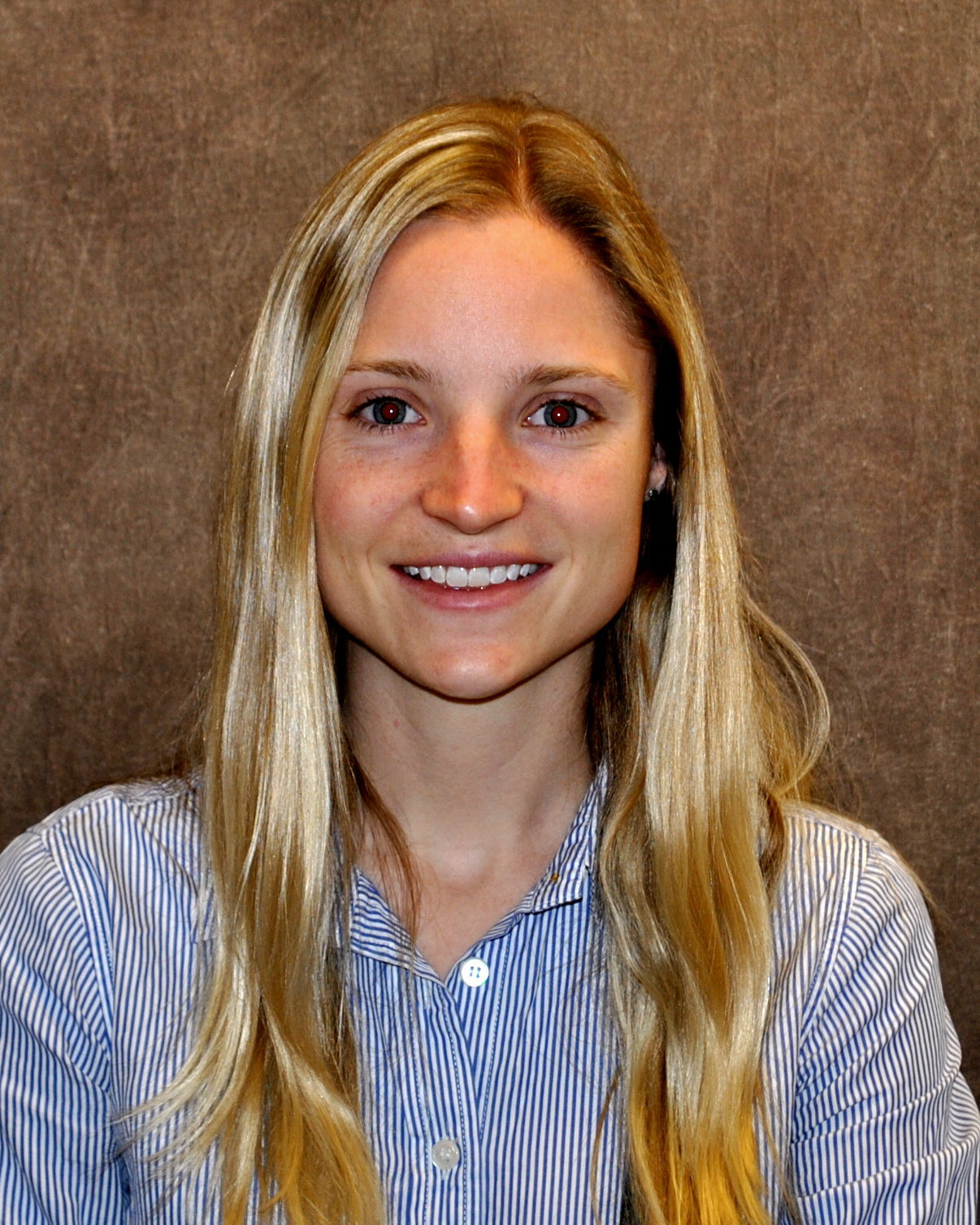 I'm a northwest native who took a fairly circuitous path back home to live and work in beautiful Washington.  For college, I traveled south to sunny California, where I studied Molecular Biology at Scripps College and worked in a laboratory that developed plant-derived vaccines for use in underdeveloped nations.  After a year off, I attended Creighton University for medical school.  It was there that I developed a love for midwestern kindness and learned by the mission "cura personalis," or care for the whole person.  After completing a sub-internship with University of Washington my fourth year, I knew that I wanted to work and learn among the inspiring physicians that call UW home.  I am so thankful to be one of such a great group of interns!  My academic interests include: global health, HIV in primary care, and rural medicine.  In my spare time I like to horseback ride, ski, camp, travel, and explore new, northwest craft breweries!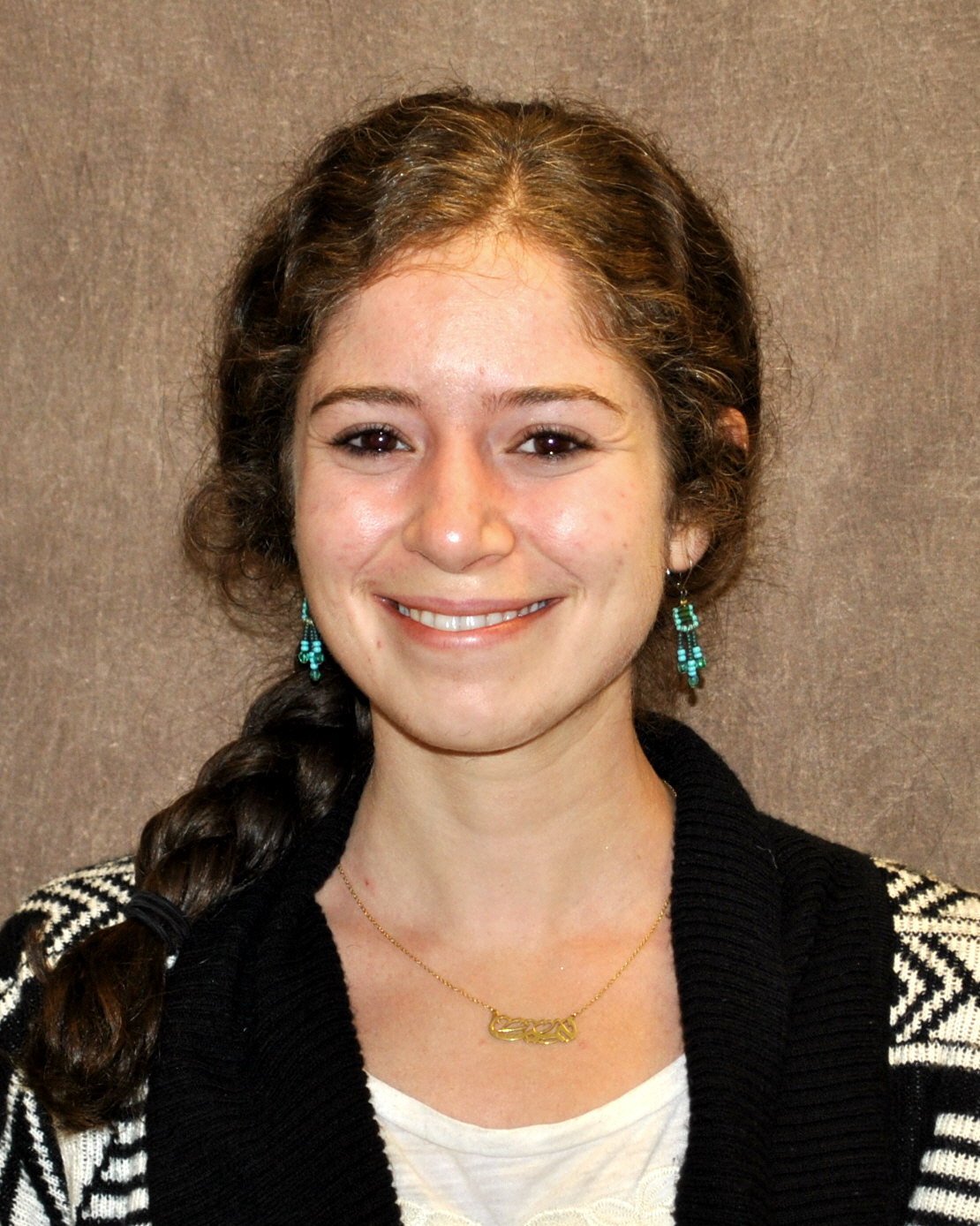 Originally from Atlanta, I am thrilled to be in beautiful Seattle as a part of the UW family, and to call Harborview my clinical home. I went to Brown for college, where I studied psychology and contemplated other avenues of therapeutic work before finding my way into medicine. I took a couple of years off after college to do research in civilian trauma and PTSD at Atlanta's county hospital, Grady. I stayed in Atlanta for medical school at Emory, where I did the majority of my clinical training at Grady and continued to cultivate a passion for working with the urban underserved. Between my third and fourth years, I obtained an MPH at Emory's Rollins School of Public Health, where I studied Epidemiology and did research with folks at the CDC on national HPV vaccination reporting. I was also lucky during my MPH year to spend some time in Geneva, Switzerland, as an intern at the WHO working on global antimicrobial resistance surveillance. These public health experiences and a passion for women's health in particular helped me find my way to family medicine. My clinical interests include reproductive health and family planning, adolescent medicine, HIV care, and behavioral health integration in primary care. Outside of medicine, I enjoy getting out into the mountains, yoga, cooking (and eating), and live music. Welcome to UW, and feel free to get in touch with any questions!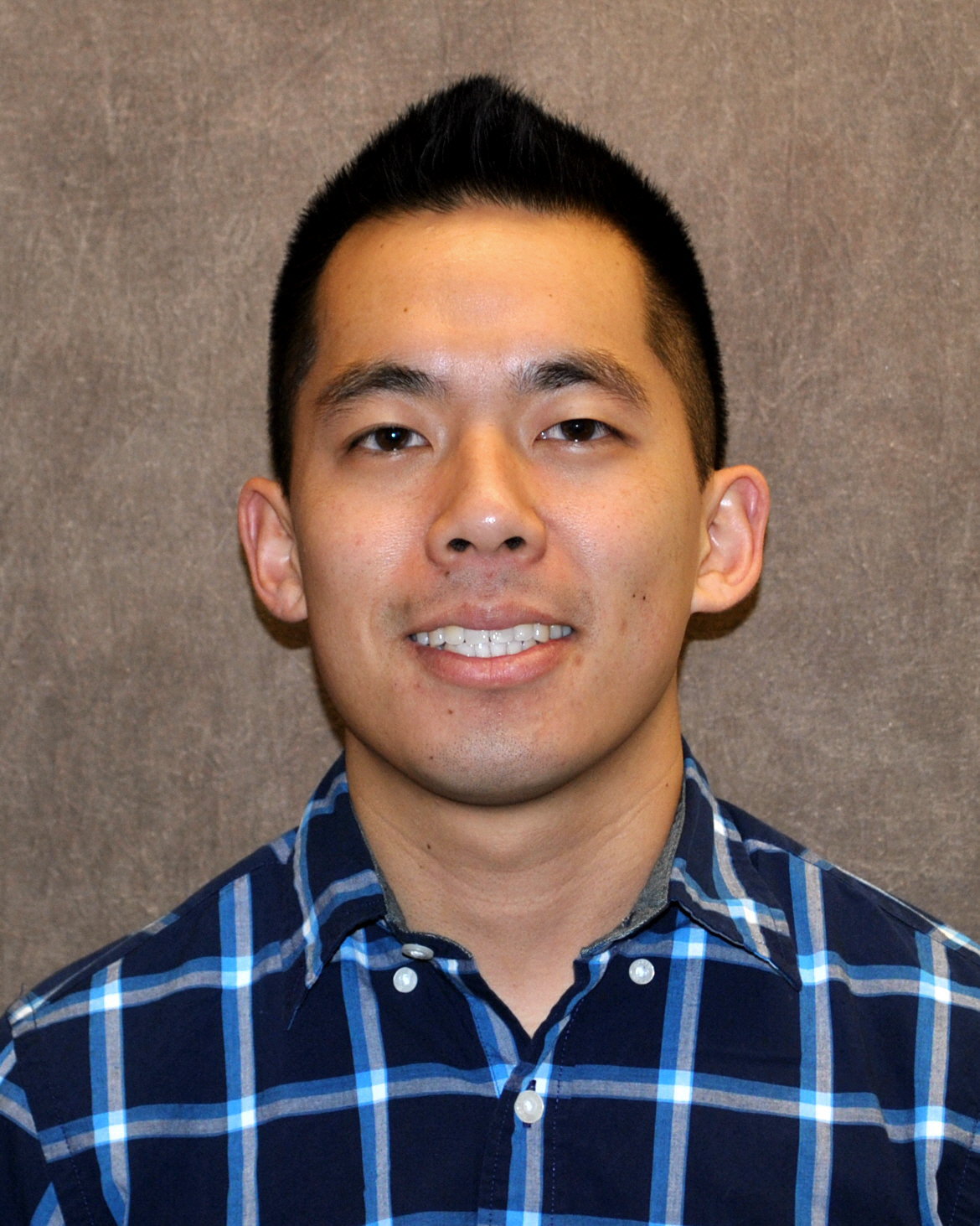 I grew up a mere 10 minutes away from Apple headquarters in Cupertino, California. Originally intending to be a high school biology teacher, I studied Molecular and Cell Biology and Psychology at UC Berkeley. However I soon discovered my love for medicine and moved to sunny Southern California to attended medical school at UCLA. During medical school I dabbled in research but my true passion was being involved with the homeless clinics in Los Angeles. After indulging in beaches and 70 degree winters for four years, I decided I missed the rain and ended up here in Seattle for residency! I love family medicine because I love the continuity of care, the philosophy of disease prevention and all the awesome physicians this field attracts.
In my free time I like reading nonfiction, singing off key karaoke, and watching the Golden State Warriors. I'm also trying to fit in to the PNW vibe by wearing more flannel, drinking expensive coffee and going on hikes.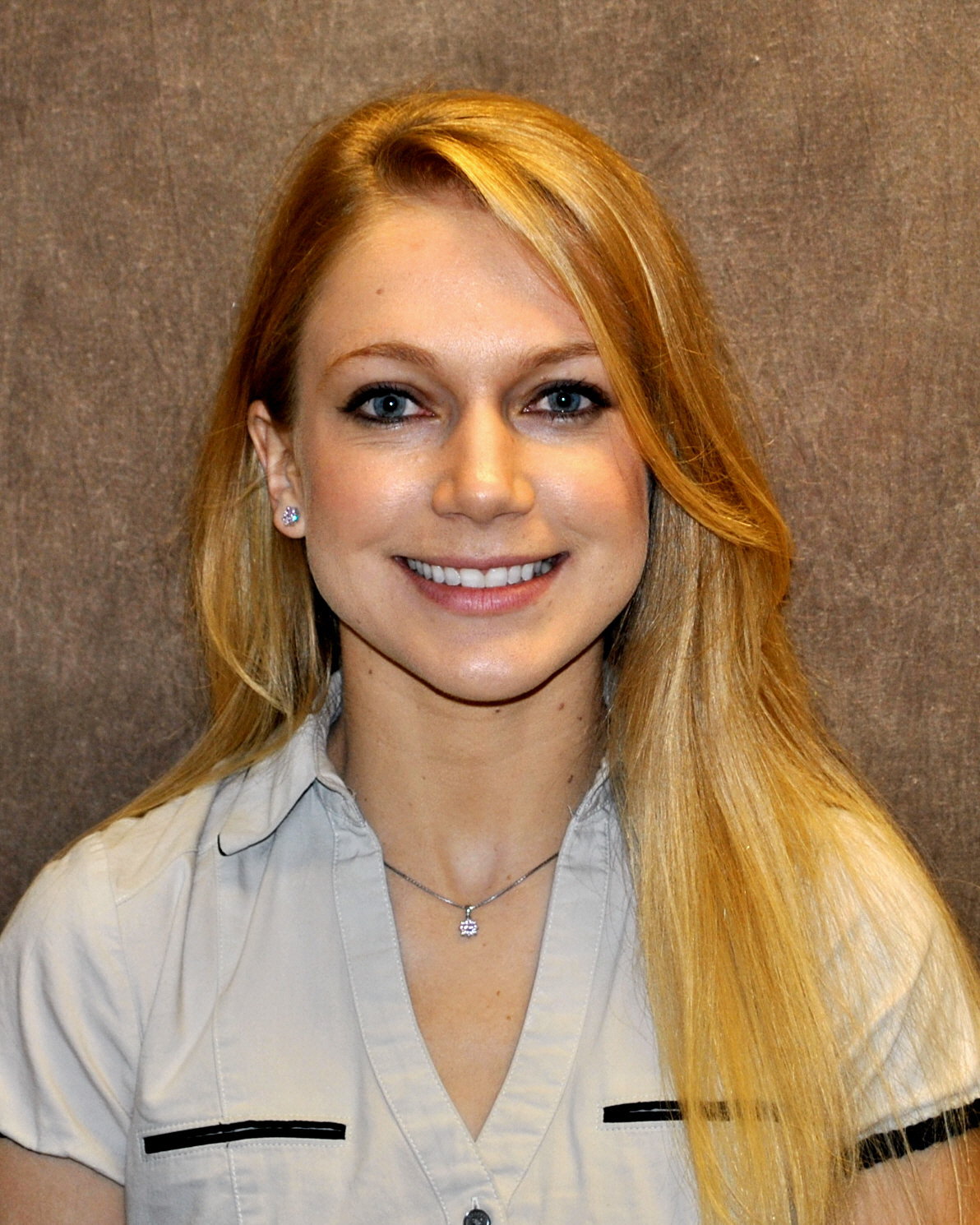 I grew up in Los Alamos, a small town in the lovely Land of Enchantment (aka New Mexico), and then moved to Albuquerque, New Mexico at the age of 11. I played soccer at Fort Lewis College in Durango, Colorado, while double-majoring in Spanish and Elementary Education with the initial aspiration of becoming a bilingual elementary education teacher.  One summer, towards the end of my undergraduate years, I found a job in the newspaper as a caregiver for patients suffering from Alzheimer's disease.   I thoroughly enjoyed spending time with the clients and learning about their perspective on life, barriers to care, and their overall experiences with their medical condition, and soon thereafter decided to pursue a career in medicine!  I took a year off to continue working as a caregiver while completing pre-requisites for medical school. I was fortunate to attend the University of New Mexico School of Medicine where I fell in love with primary care.  I decided to go into family medicine for its breadth of care and its compassionate, holistic, and community-based approach to primary care. Currently, I am very interested in Sports Medicine, but also have interests in Global and Rural Health.  Outside of medicine, I love playing sports and just being active. I enjoy laughing, hanging out with friends and co-residents, spending time with my husband and my pets (3 cats and 1 dog)!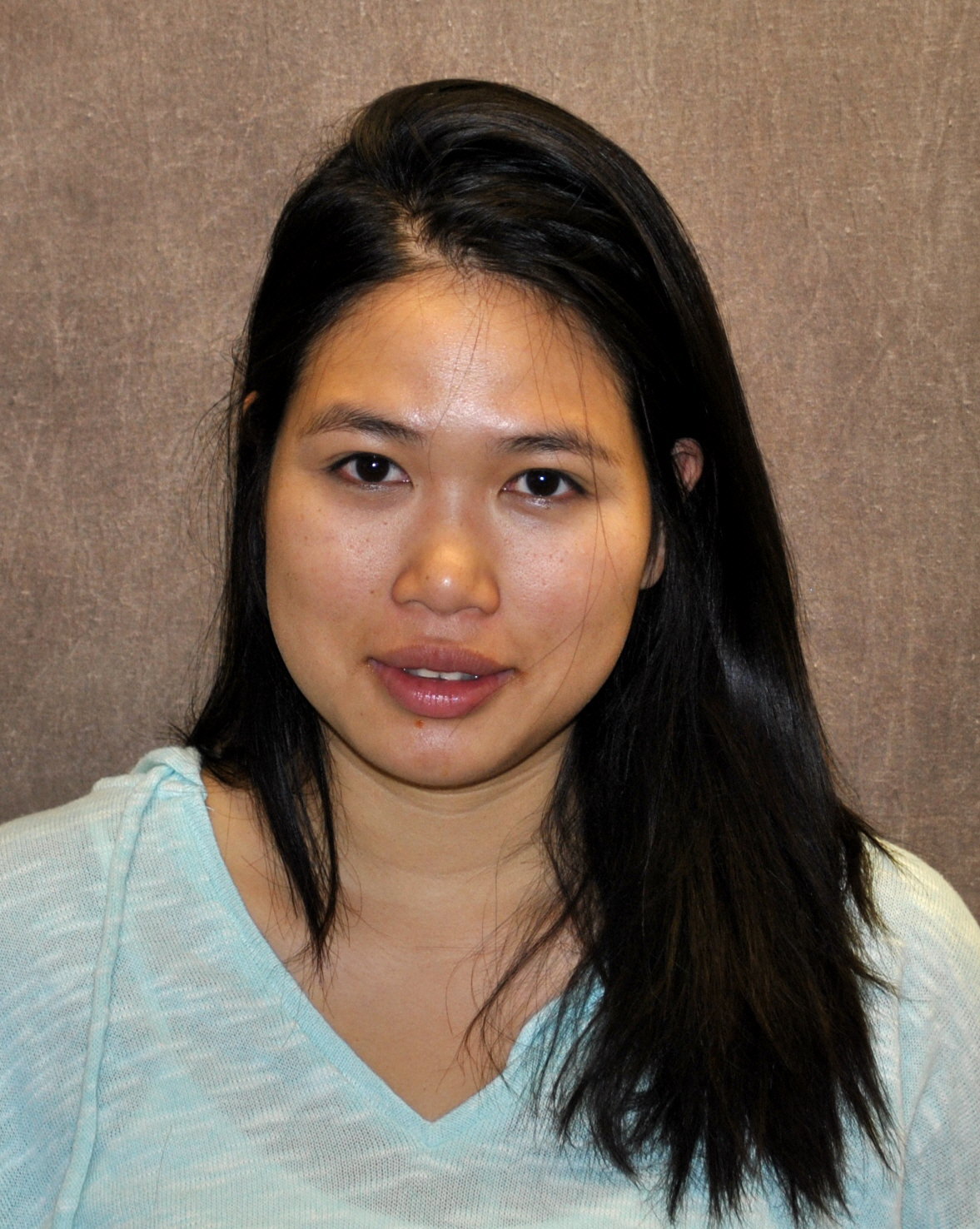 I am a California transplant from USC Keck School of Medicine. My study interests include psychiatry, addiction, and quality improvement. In my spare time, I love hanging out with my cat and my husband. Other hobbies include writing, and cooking!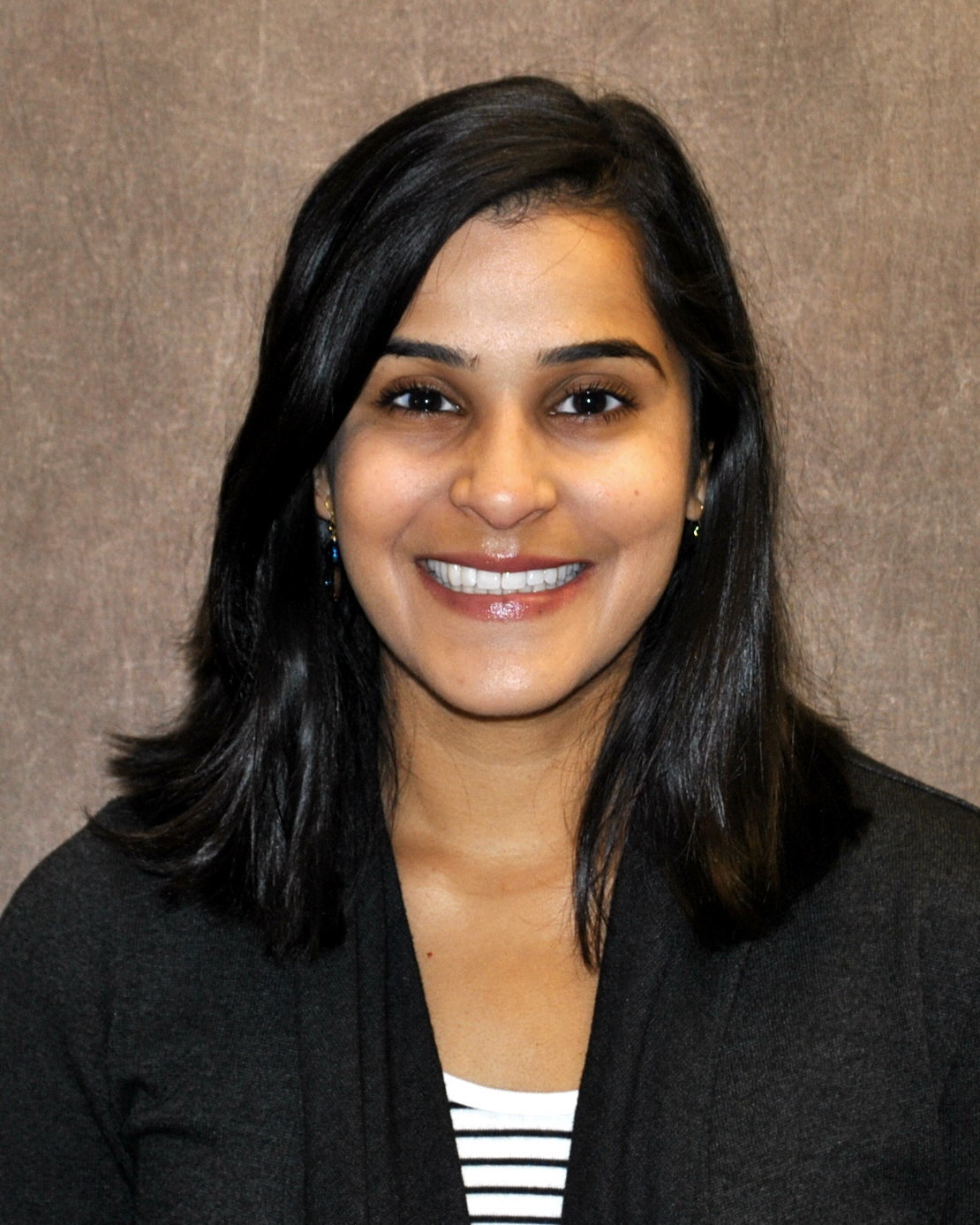 I grew up in the Bay Area, Fremont, California, to be exact. I was very fortunate to grow up in an extremely diverse part of the country where I not only learned about many different cultures, but came to appreciate much more about my own Indian heritage. I grew up learning Indian classical music. I was lucky enough to take my music to college where I majored in Ethnomusicology. I quickly realized that to me, music was a way of meditation and healing and not a career I wanted. I found my way to primary care medicine through my work in public health. Working with Title X grants to provide free reproductive health to young girls opened my eyes to the world of primary care. I loved that my interests in sociology, preventive health, and the sciences all collided on the primary care platform. I went to UCSF with the intention of going into primary care, and lo and behold, I stuck to it! Family medicine encompasses what I believe to be the fundamental blocks of primary care and the future of our health care. The continuity of care and engaging family members to extend the continuity is what I love best about FM. My interests include OB, reproductive health, primary care research/innovation, and healthcare reform.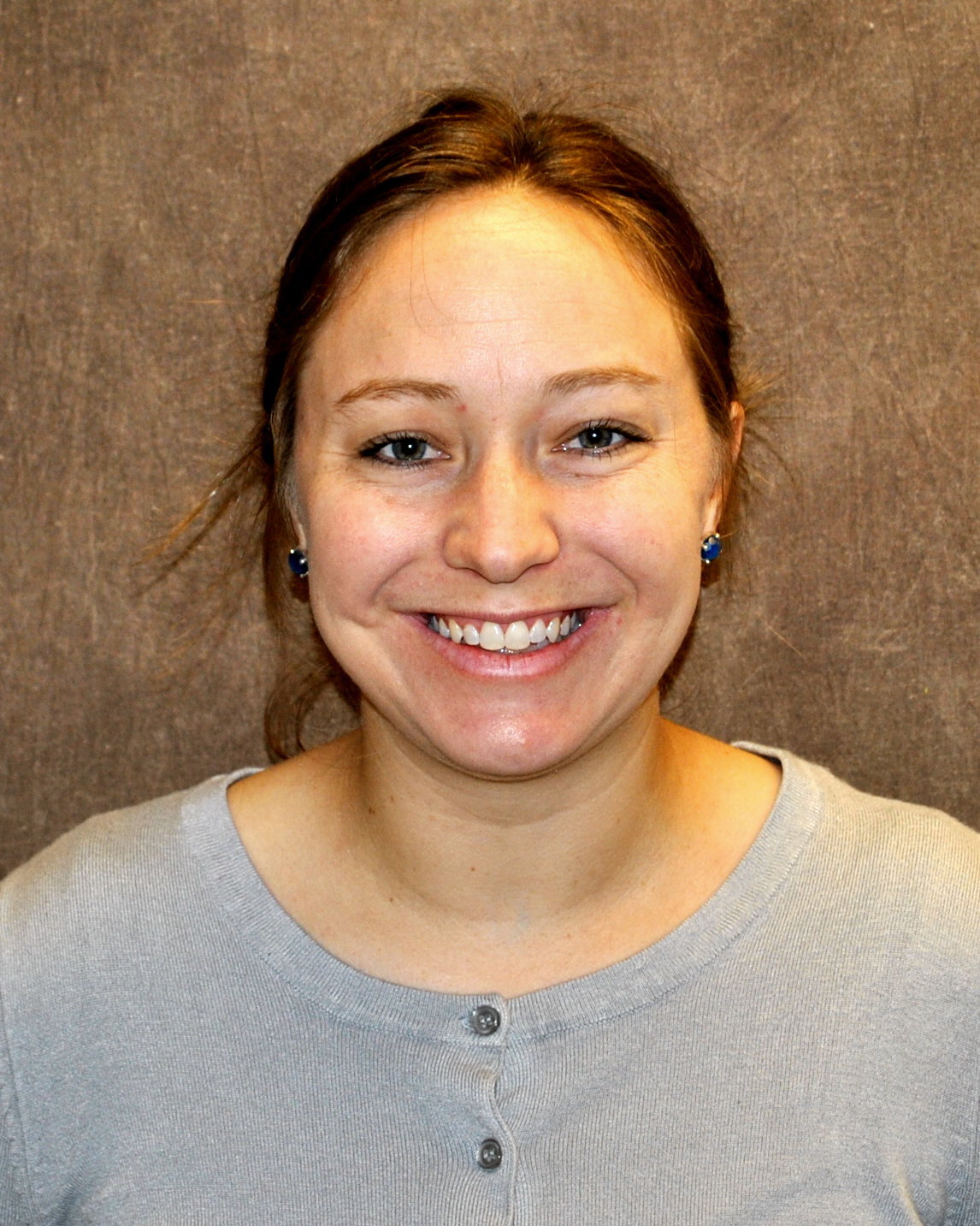 Hello! I was born in Salt Lake City, UT, but wanderlust took hold at the age of 4, when I began a 19-year stint as an expat (along with my family, following my father in his work for an international company)– first living in Guadalajara, Mexico until the age of 14, and then moving to Vancouver, B.C. through high school. It was on the beautiful red clay courts of Guadalajara that I began my career as a tennis competitor, which eventually landed me on the UW Women's Tennis team. As an undergrad, I pursued my interest in science and first became fascinated with medicine while volunteering at Harborview. My growing passion for medicine led me to accept a post-grad position as a Patient Family Liaison at Harborview and from there I joined the UW School of Medicine and then the UW Family Medicine Residency Program. With each passing day (and night), I am more thankful for and appreciative of the friendship, education, and support extended to me by the awesome people who form the residency program. During residency, I hope to hope to pursue my interests in medical education and research. Outside of medicine, I live to spend time with my brilliant niece, boyfriend, sister, Mom, Dad, and friends (including the best intern group anyone could hope for and some pretty cool R2s and R3s).
R3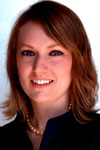 Michelle grew up in the foothills of the Catskills of New York and loves the outdoors, raising animals, writing, coffee, and especially espresso. She attended Cornell University for undergraduate studies in Cell and Molecular Biology, Calvary Chapel Bible College for theological studies, and Stony Brook School of Medicine for her M.D. She has tremendous passion for exploring new cultures and research, and has been fortunate to spend time in Nepal, Laos, Thailand, and other countries where her experiences have shaped her future goals for international medical practice. Michelle is thrilled to be a part of UW Family Medicine in Seattle, WA!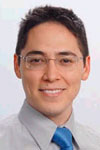 I grew up in Safford, Arizona a relatively small, rural town in southeastern Arizona (population around 10k). After studying mechanical engineering at the University of Arizona for my undergraduate years, I spent three years working for a Norwegian engineering firm, Aker Solutions—for my fellow engineering nerds, I worked on layouts, PFDs, P&IDs and specs. Eventually, I started and ran a small engineering consulting firm in the Southwest while finalizing my medical school application.
I ended up at Columbia University for medical school and was fortunate to be part of the inaugural Columbia-Bassett program, which aims to train physicians prepared for the challenges of our evolving healthcare system. While at Columbia, I developed and refined my interests through various projects and electives, which included a sports medicine research project, a QI project to streamline a frequently used diagnosis-related group (DRG), an elective dedicated to understanding quality improvement (QI) in medicine and other industries and a biomedical informatics project to detect AKI according to the KDIGO classification in large datasets.
Ultimately, I decided to pursue family medicine as elements of its practice and philosophy resonate with me, including: prevention, cost-effectiveness, an emphasis on patient-provider trust and relationships, patient advocacy, and broad-spectrum training. FPs also have a great (metaphorical) view of the healthcare system and are in a good position to better understand and perhaps improve its function. Also, the idea of being a jack-of-all-trades and master-of-none (perhaps with the exception of making peanut butter and jelly sandwiches) entices me.
My outlets include listening to music, doing fitness "stuff," reading, or relaxing with close friends/family.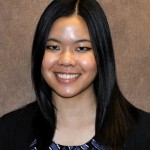 I was born in New Jersey, but moved to Seattle at the age of six, and I have absolutely loved living here in the beautiful Pacific Northwest! In fact, I loved it so much that I attended University of Washington for both undergraduate school and medical school, and now I am thrilled to be continuing my career path at UW's Family Medicine Residency Program (Go Huskies!). In medical school I was involved with several community service programs that focused on bringing healthcare to minority populations, and I also mentored undergraduate students who were interested in becoming physicians themselves. I was drawn to Family Medicine for many reasons, including the emphasis on life-long learning, the breadth and variety of medicine that is practiced on a daily basis, and the overall atmosphere of care and compassion. My interests include women's health and preventative health. Outside of the hospital and clinic, I love to read and write (I'm currently working on a sci-fi/fantasy novel with hopes of future publication!), and I enjoy cooking/baking and traveling to places all around the world.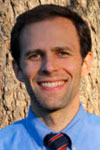 I was born on the island of Manhattan and spent childhood next door in the great state of New Jersey. Despite long having an inkling of wanting to become a physician, I didn't commit to medicine as a career until studying the nexus of culture and healing during my undergraduate time at Brown University, where I majored in Anthropology and was a member of the Cross Country and Track & Field teams. I returned to New Jersey to attend Rutgers—Robert Wood Johnson Medical School, and soon discovered Family Medicine, with its roots in community and social justice, to be my calling. During medical school, I earned an MPH in Health Systems and Policy, completed fieldwork studying the Patient-Centered Medical Home Model, and worked with the School of Public Health's Dominican Republic Outreach Project, focusing on services for children of Haitian migrant workers in the DR. I left for the west coast to escape the oppressive humidity of the east, and to seek the most robust residency training in primary care. I'm excited to get to work with a group of fabulous residents, and to join the the team at the Harborview Clinic, with its diverse and underserved patient population. My interests within Family Medicine include chronic disease, behavioral health, care of underserved populations, and global health equity (though my Spanish still needs improvement). Outside of medicine, I love running, snowboarding, and playing the guitar (though that needs improvement too), and I'm excited to experience the rich culture of Seattle, as well as steal away to the great outdoors for adventures across the Pacific Northwest.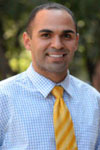 Aloha! Born and raised in Honolulu, Hawaii. After graduating with my bachelor's degree from the University of Hawaii, I left the beautiful beaches to learn medicine at the University of Minnesota. While in medical school, I served as a leader for Inter-professional Street Outreach Program (ISTOP), president of the medical student well-being committee, and participated in research at Harvard Medical School. I am a proud survivor of Minnesnowta for four years, which makes me the bravest Hawaiian ever.
I am fortunate for the life experiences that have helped me to be able to relate to all types of patients. Working with special needs children in Hawaii helped to teach me patience and perseverance. Volunteering in Kenya, Peru, Vanuatu, and the Philippines, helped to push me out of my comfort zone and develop compassion for those in need. As I think about my future in medicine, I am excited and humbled to be a family physician. I am passionate about disease prevention, chronic diseases, substance use disorders, international medicine, and adolescent medicine. I am blessed to be training at the best family medicine program in the country.
When not saving lives, I enjoy going to church, performing magic, running marathons (10 total, ouch!), public speaking, creating balloon sculptures, painting, racquetball/squash, kayaking, hiking, surfing, salsa dancing, traveling, cooking, and watching documentaries.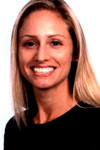 I was born and raised in California and spent a decade in NYC before moving to beautiful Seattle. I attended Cal Poly State University, San Luis Obispo for my undergraduate degree and majored in Chemistry and Biochemistry. After college I worked at a biotechnology company for a year before starting graduate school at New York University. There I obtained a PhD in Chemical Biology and then continued to medical school at SUNY Stony Brook shortly thereafter. I chose Family Medicine because I enjoy the variety of patients I am able to care for as well as the challenge of practicing full spectrum healthcare. My special interests in Family Medicine include care for underserved populations, HIV, addiction, reproductive health, and family planning.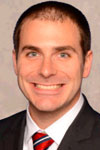 I grew up in great windy state of Oklahoma. I headed south of the Red River to go to college at Baylor University. In college, I was able to study abroad in Germany, where I observed a general practitioner and learned about the German medical system and payment models. I then moved back to Oklahoma to go to the University of Oklahoma for medical school. During med school, I joined the School of Community Medicine track, which focused on treating the underserved. Part of the track involved having our own continuity clinic. It was this experience that showed me how much I value continuity of care and led me down the road toward primary care. Also, I had the opportunity to go to South Africa, where I learned to practice medicine in a low resources environment. Currently, I am ecstatic to be living in the pacific northwest. My clinical interests are working with the underserved, pediatrics, and the cost of healthcare. Outside of medicine, I enjoy the outdoors, IPA's and playing with my dog.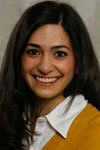 I was born and raised in Ann Arbor, Michigan, and attended the University of Michigan for both undergraduate and medical school (Go Blue!). Growing up, I was taught that everybody has a story you can learn from; this core value is what drew me to medicine. Being raised in a bilingual, Persian-American household, I developed a love for learning about other cultures, languages, and people. I earned my bachelor's degree in Biochemistry and French while also engaging in organizations focused on international human rights activism and raising awareness of Persian culture. During medical school, I organized health fairs in the local Middle-eastern community, enjoyed mentorship of pre-medical students, and served on curricular committees. I then had the opportunity to work with an NGO in Kenya, where I worked alongside community members to develop a new female inpatient ward at a rural hospital. This experience confirmed my passion for international health, capacity-building initiatives, and community engagement. During this time I also earned a Master of Science in Clinical Research, conducting qualitative research on maternal delivery practices in Kenya while completing coursework at the UM School of Public Health. For me, family medicine seemed a natural fit. I value the opportunity to establish lasting, meaningful relationships with individual patients as an educator and healer, while also being able to effect change as an advocate for public health and social justice on a macroscopic level. I was drawn to the UW Family Medicine program for the robust clinical training, exposure to diverse and underserved patient populations, and strength in global health and academic medicine. I'm passionate about global health, community advocacy, and medical education. Outside of medicine, I love traveling, learning new languages and cultures, dancing, and adventuring!