Gwen Credit, M.A., C-TAGME (Administrator)
With over 25 years of experience with the University of Washington, Gwen's work has included hospital and clinical administration, national and state based policy research, analysis and legislative advocacy primarily on health insurance coverage, programs and services for low-income children and families.
Gwen is currently the UW Family Medicine Residency and Global Health Fellowship Administrator. Before joining the UW Family Medicine Residency Program, she worked as the Harborview Department of Family Medicine Administrator for many years. Gwen was one of the original team members that helped open the Harborview Family Medicine Clinic in 1997. For eight years, she was the Director of Operations for the Herndon Alliance. The Herndon Alliance was a national coalition of over 200 organizations focused on communications and coordination with a goal of achieving affordable quality healthcare for all people in America. Gwen advocated for affordable health coverage, oversaw press operations and business operations, and mobilized the public on a variety of health policy issues.
Ashley Skinner (Residency Program Coordinator)
Seo Song (HMC Administrator – Program Operations)
Edison Tacardon (Northgate Administrator – Program Operations)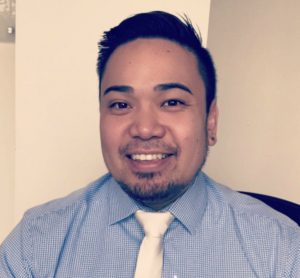 Edison Tacardon started his career with UW in 2012 at the UW Northgate Neighborhood clinic in patient services for over 3 years. He left the neighborhood clinics as a Health Navigator joining the Residency team in 2015 as an Administrator. He is currently working on his degree in Human Resources. He enjoys working with the faculty/staff and residents providing support to all.
 Robby Zehra (Residency Program Operations Specialist)
Bio coming soon!