Saturday, October 10, 2020

FREE annual event for HD patients and family members!

We know how valuable it is for those living with HD and their caregivers to come together in person to gain strength from shared experiences. The current COVID-19 pandemic necessitates a new approach to many aspects of life—particularly those that involve gathering together in large groups. We've spent the last several months putting together an outstanding LIVE virtual event and look forward to bringing it directly to your living room.
This annual event is brought to you by the University of Washington HDSA Center of Excellence in partnership with our Oregon Health Sciences University Center of Excellence Partner Site.
Registration
Please REGISTER HERE in advance for this meeting.  After registering, you will receive a confirmation email containing information about joining the Zoom meeting on October 10th.

Schedule
Zoom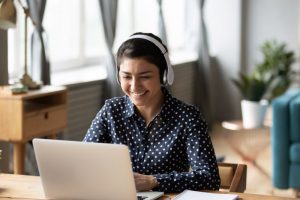 Zoom is a secure, encrypted, live video-conference software which is free to download and use.  To download Zoom on your computer visit: https://zoom.us/support/download.  You can also download the Zoom app from the Apple App Store (iOS) or Google Play Store (Android).
Once you've (1) downloaded Zoom and (2) registered for the meeting, you will be able to use the personal Zoom link emailed to you to view the live symposium on October 10th.
Privacy/Confidentiality
In an effort to promote confidentiality, when you log in to Zoom as a participant for this meeting your video/audio will be turned off.  The video and audio will only be turned on for those presenting.  We do hope to record this symposium so that we can share the presentations with those that are unable to attend live.
Sponsors
This event is funded by the Huntington's Disease Society of America through an unrestricted educational grant from Genentech, Bristol Myers Squibb and uniQure.