Current undergraduate, graduate or postdoctoral trainees interested in injury research are invited to join the Student Interest Group at Harborview Injury Prevention and Research Center. Our core focuses include traumatic brain injury, violence prevention, injury care, safe and active transport and global injury, among other injury-related topics.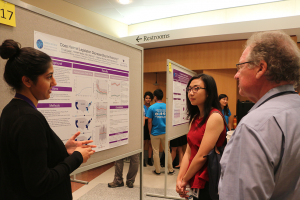 Benefits:
HIPRC mentorship
Access to HIPRC databases
Office facilities and resources, as available
Opportunities for networking
Responsibilities:
Completion of an annual survey
Acknowledgement of HIPRC on presentations, posters and papers
Inclusion of your name and research project on the HIPRC website.
Members are also encouraged to attend and participate in Work-in-Progress presentations at our Seattle office.
How to Join:
Contact HIPRC Research Scientist Brianna Mills at brmills@uw.edu or fill out the Methods Core Project Inquiry Form.
---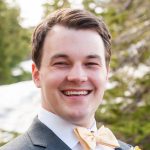 Scott Erickson
University of Washington
Pursuing a Masters of Public Health in Epidemiology
Why do you study injury?
I study pediatric head injury because appropriate head injury care has an enormous impact on both immediate mortality as well as long term well-being.
What surprises you about injury research?
I am constantly surprised by how much is already known about injury, yet there is still so much knowledge left to be uncovered.
I also love to talk about:
I am always open to any conversation about dogs, hiking, travel, cooking or weight lifting.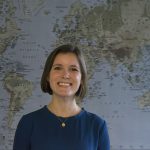 Wilson Hammett
University of Washington
Master's of Public Health in Global Health
Why do you study injury?
I became interested in firearm injury prevention and its mental health implications while working with adolescents deeply affected deeply by gun violence. Injury from violence can lead to mental trauma not only on the individual level, but on the family, community, or even generational levels. Working to prevent the injuries and violence that often cause trauma symptoms has the potential for enormous impact on mental and physical health of communities.
What surprises you about injury research?
I'm surprised by how multifaceted injury research is and how it requires collaboration between so many disciplines.
When I was a kid, I wanted to become:
I wanted to write screenplays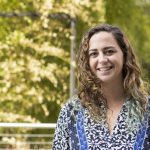 Haylea Hannah
University of Washington
Ph.D. in Epidemiology
Why do you study injury?
Most of my research in injury has focus on non-fatal and fatal drug overdoses. Injuries cause a significant morbidity and mortality burden at the population level, while also contributing to loss of quality of life, emotional impacts to family members and loved ones, and societal impacts. Many of the injuries that I study are preventable with appropriate harm reduction, treatment, and policy interventions, and I enjoy thinking about how to evaluate policies and programs to provide the evidence-base for public health practitioners to reduce these impacts.
What surprises you about injury research?
How many differing disciplines, methodologies, and topic areas are encompassed within this broad research area.  An injury researcher may have very different training and skillsets depending on their specific focus area, which provides a unique and exciting multi-disciplinary learning environment!
I also love to talk about:
North Carolina (the Tar Heels, the Blue Ridge Mountains & Emerald coast, and the strong opinions I have about BBQ sauce), National Parks, and my adorable beagle/lab mix, Blue!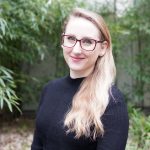 Caitlin A. Moe
University of Washington
Major/Field of Study: Epidemiology PhD
Why do you study injury? 
Violence and injury are a leading cause of child mortality and morbidity worldwide
What surprises you about injury research? 
The shocking statistics and inequality. For example, 95% of injury deaths among children occur in low- and middle-income countries.
When I was a kid, I wanted to become: 
President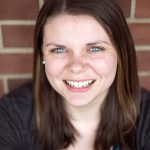 Erin Morgan
University of Washington
Major/Field of Study: Epidemiology
Why do you study injury? 
My interest in injury research began when I was working for a prosecuting attorney processing paperwork for domestic violence cases and DUI charges. It opened my eyes to how widespread these sources of injury are. Injury captures such a broad range of causes, intents, and at-risk populations that there is always something new to explore. Injury is frequently on all of our minds as it tends to be in the news, which is especially true as someone working in firearms. It is really rewarding to participate in research that is meaningful and contributes to a conversation that's happening on such a big stage.
What surprises you about injury research? 
There are so many facets of injury research that affect so many different populations. What really surprises me about injury research is talking to other people working in epidemiology and hearing about their diverse projects – some that I wouldn't have typically associated with injury epi. It's also interesting how each subset of injury seems to have a controversy of its own. Most of my injury work thus far has been related to firearms and it's a big conversation in politics today, but it's interesting to hear from other epidemiologists that they're fighting their own political battles over interventions like helmet laws.
When I was a kid, I wanted to become: 
I really wanted to be a detective like Encylopedia Brown or Nancy Drew! Sometimes I like to think of epidemiology as mystery solving, albeit in a world with fewer secret passages.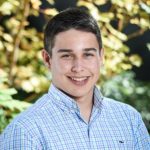 Erik Philipson
University of Washington
Neurobiology, Public Health & Disability
Why do you study injury?
I am interested in the prevention, effects, and treatment of traumatic brain injury because of the immense impact it has on both my community and the world as a whole. I am particularly interested in approaching traumatic brain injury from a Medical-Legal perspective.
What surprises you about injury research?
I am continually surprised and impressed by the interdisciplinary nature of the field that results from the vast variety of factors that play into injury.
I also love to talk about: Mountaineering, Cycling, Biathlon, and Politics.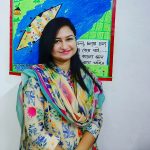 Riffat Ara Shawon
University of Washington
Major/Field of Study: Epidemiology PhD
Why do you study injury?
Injury is somewhat a neglected area of research in Bangladesh, my home country. I was fortunate enough to meet a few of the most brilliant injury researchers in the country as my teachers, mentors and later colleagues. The inspiration to start injury research (and research in general as well) originated from them while the urge to continue came from realizing the impact that injury research, especially done from a preventive focus, can have in LMIC settings.
What surprises you about injury research?
Injury research is capable of pointing out that preventing injuries can oftentimes be so simple yet we (people) accept this as fate in many parts of the world. Injury research and programs seem to me like magic tricks that can produce beautiful sure-shot outcomes.
When I was a kid, I wanted to become: 
so many things at a time…a doctor, a scientist, a traveler, an astronaut, a superhero!
Undegraduate & Graduate:
The INSIGHT Research Program for undergraduate and graduate students is a paid eight-week internship. Interns work hands-on with a specific research project under the guidance of a faculty mentor. Students from a variety of related fields are encouraged to apply.
Applications are due January each year for the coming summer session.
Postdoctoral:
The two-year T-32 Pediatric Injury Research Training Program seeks to train the next generation of injury researchers. We offer a well-balanced curriculum on injury control to equip our research fellows with the skills and experience to conduct interdisciplinary research. Physicians and clinical or non-clinical Ph.D.s in related fields are encouraged to apply.