Gardening Answers Knowledgebase
Knowledgebase record #112
---
Reviewed by: Brian Thompson
Review date: 2015-03-01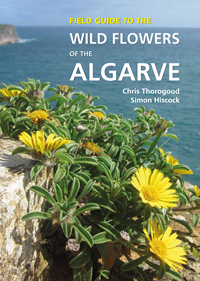 "Field Guide to the Wild Flowers of the Algarve" introduces the rich Mediterranean flora of the southernmost province of Portugal. Several indigenous plants have become mainstays of western horticulture, including species of Cistus, Quercus, Euphorbia, and Narcissus. This is also a major tourist destination – a chance to combine fun in the sun with serious botanizing!
Published in the March 2015 Leaflet for Scholars Volume 2, Issue 3.
Keywords:
Reviews
---
Need an answer to your gardening question? Ask us directly!