Gardening Answers Knowledgebase
Knowledgebase record #113
---
Reviewed by: Brian Thompson
Review date: 2015-05-01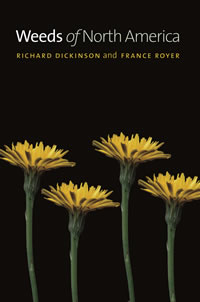 "Weeds of North America" is an excellent new guide to more than 600 invasive plants throughout the United States and Canada. Designed in field guide style, the photographs are a particularly strong feature of this book, with 3-5 for each plant, including leaves, flowers, and seeds. The text includes a description of the life cycle, jurisdictions that have identified the plant as noxious, and details on the reasons for concern, including displacement of native plant habitat, toxicity to livestock, and/or status as an alternative host of a serious plant disease.
Published in the May 2015 Leaflet for Scholars Volume 2, Issue 5.
Keywords:
Reviews
---
Need an answer to your gardening question? Ask us directly!