Gardening Answers Knowledgebase
Knowledgebase record #114
---
Reviewed by: Brian Thompson
Review date: 2015-05-01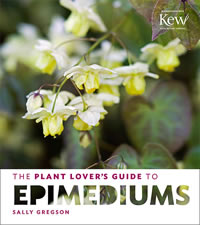 Kew Gardens has begun a very helpful series of books for gardeners known as The Plant Lover's Guides. One of the best, partly because of the scarcity of other books on this topic, is The Plant Lover's Guide to Epimediums by Sally Gregson. The availability of both species and hybrid epimediums has exploded in recent years, and this guide will introduce you to the new Chinese epimediums – "these are the divas" – as well as all the old favorites for dry shade. I'm especially impressed with the photographs as I know from experience the delicate flowers of this genus are very difficult to capture.
Published in the May 2015 Leaflet Volume 2, Issue 5.
Keywords:
Reviews
---
Need an answer to your gardening question? Ask us directly!