Gardening Answers Knowledgebase
Knowledgebase record #115
---
Reviewed by: Brian Thompson
Review date: 2015-06-01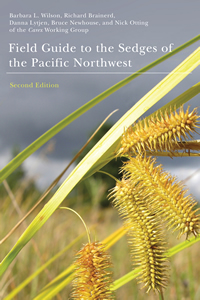 "Field Guide to Sedges of the Pacific Northwest" is regarded by reviewers across the country as one of the best field guides on any topic, and is even better in the newly released 2nd edition. Included are entries for all 169 species, subspecies, and varieties that grow wild in Oregon and Washington, with typically 4-6 photographs or diagrams of each. An extensive key helps with identification, as do detailed tips with each entry, while comments discuss habitat, ethnobotanical uses, and the significance for restoration.
Published in the June 2015 Leaflet for Scholars Volume 2, Issue 6.
Keywords:
Reviews
---
Need an answer to your gardening question? Ask us directly!