Gardening Answers Knowledgebase
Knowledgebase record #124
---
Reviewed by: Brian Thompson
Review date: 2016-03-01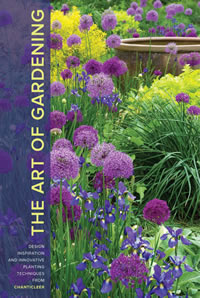 In June 2005, I attended a conference for plant science librarians in Philadelphia. After a long day of presentations, business meetings, and visits to libraries, I wasn't expecting much from a visit to small garden west of the city near Villanova University.
Instead, that evening at Chanticleer was one of the most magical garden experiences of my lifetime. The weather was perfect, cooled down from the already warm and humid beginning of summer. A glass of wine and a convivial group of colleagues added to the good feelings, but mostly it was the stunning garden rooms, plantings, and artwork of this most amazing garden.
Now there is an exciting new book, "The Art of Gardening", which takes its place among the best of all garden profiles. Written by R. William Thomas and the horticultural staff of Chanticleer, this not only transports the reader to the garden, it is also an excellent source of design ideas and plant choices for your own garden. I don't purchase many gardening books for my home library since I have daily access to the Miller Library collections, but this is one that I will get for sure.
Published in the March 2016 Leaflet Volume 3, Issue 3.
Keywords:
Reviews
---
Need an answer to your gardening question? Ask us directly!