Gardening Answers Knowledgebase
Knowledgebase record #163
---
Reviewed by: Laura Blumhagen
Review date: 2011-05-20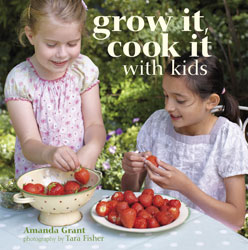 Parents of enthusiastic young gardeners, and farmers' market shoppers alike will love this useful guide to home-growing and cooking. It features easy, photo-illustrated recipes grouped by their main ingredients, so that chocolate zucchini cake is right next to zucchini salad and stir fry, allowing cooks to choose a recipe based on what they have on hand. Better yet, each chapter begins with step-by-step instructions for growing children's favorites like herbs, peas, beans, and berries.
Keywords:
Children's gardens and programs
---
Need an answer to your gardening question? Ask us directly!