Elisabeth C. Miller Library
Gardening Answers Knowledgebase
Knowledgebase record #16
---
Reviewed by: Brian Thompson
Review date: 2014-03-12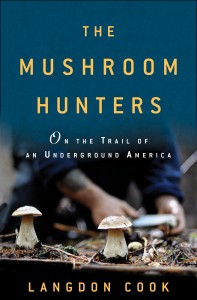 In "The Mushroom Hunters," Seattle author Langdon Cook asks what professional foragers get for their efforts: "An itinerant life on the road, continually moving with the seasons? A low hourly wage and no chance for health insurance? A garden variety of potential wilderness pitfalls, including injury, exposure, even wild animals?"
The answer is: all of the above, but that doesn't stop this from being a very big business. The collectors, those who buy from collectors, the distributors, and even the celebrity chefs who are at the top of this commercial food chain weave in and out of these pages much like in a high-energy, first-person novel. The settings, from the Yukon to California are evocative, too, but mostly somewhat vague--the secret locations of valuable hunting grounds are not to be shared.
This is Cook's second book on foraging. The Miller Library also has "Fat of the Land" from 2009. In addition to mushrooms, this book highlights the collection practices for fiddlehead ferns, dandelions, huckleberries, and a selection of animals including clams, crabs, and various fish. Several recipes will set your mouth watering.
Keywords:
Reviews
---
Need an answer to your gardening question? Ask us directly!