Elisabeth C. Miller Library
Gardening Answers Knowledgebase
Knowledgebase record #24
---
Reviewed by: Brian Thompson
Review date: 2013-01-01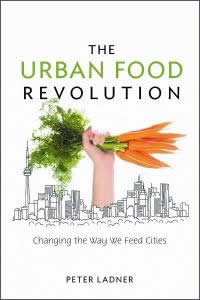 Peter Ladner writes The Urban Food Revolution from the perspective of a policy maker--he was a two-term City Councillor in Vancouver, B.C.--and a journalist. This is not a gardening book or even an urban farming book, but it does examine issues that impact food production and distribution in an urban setting with the goal of telling policymakers "...what they can do to improve access to healthy food for all the people they represent." Subjects addressed include food deserts, childhood obesity, designing new developments with urban farming options, and the safety of locally raised food.
Excerpted from the Winter 2013 Arboretum Bulletin.
Keywords:
Reviews
---
Need an answer to your gardening question? Ask us directly!