Health Sciences Center Minority Students Program
Health Science Scholars Boot Camp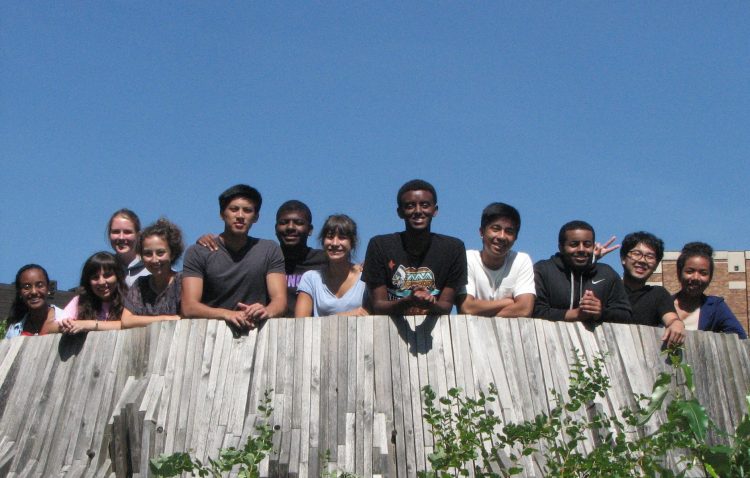 The Health Science Scholars Boot Camp is a FREE pre-college program that provides motivated incoming minority Pre-Health & Science freshman the opportunity to kick-off their college experience and achieve their academic goals by providing two weeks of intensive preparation for mathematics and chemistry entry-level courses. Students will use the same textbooks used in college classes, take a course in academic enrichment for UW college courses designed to help boost their grade point average, and be introduced to many of the activities and services available to them on campus to ensure that your time at the University of Washington is successful. Students can enjoy their summer, but jumpstart their mind during these two weeks!
We are currently accepting applications for the 2021 HSCMSP Boot Camp! The program will occur from September 13 thru September 24, 2021.
THE APPLICATION DEADLINE HAS BEEN EXTENDED TO MONDAY, AUGUST 23, 2021 @ 11:59PM. 
When
The Health Science Scholars Boot Camp generally occurs in September during the two weeks before the start of Autumn quarter classes, from 9am to 5pm, Monday through Friday. Participation in the Boot Camp is FREE except for the cost of optional housing during the program.
Eligibility
Students must be incoming, underrepresented minority freshmen to the University of Washington (though we occasionally accept transfer students) interested in careers in the health sciences or biomedical/behavioral research.
Perks of Boot Camp Participation
Receive a UW Bookstore Gift Card or Textbook after completing the program
Move into your dorm room early. For 2021, there is a $25 application fee and $640 additional room/dining charge.
Learn how to become eligible for a Paid Summer Teaching Laboratory experience as part of the Stipends for Training Aspiring Researchers (STAR) program.
Register for the Health Sciences Center Minority Students Program (HSCMSP) Freshmen Seminar
Meet other incoming freshmen and establish a sense of community at the UW before school begins
Discover academic resources available on campus and meet department representatives
Frequently Asked Questions
Do I get any UW credits for attending Boot Camp?
No credit is given for Boot Camp coursework. Boot Camp is a separate learning experience from UW courses and is designed to prepare students for the challenge and rigor of UW's math and chemistry classes.
How do I secure housing at UW during the program?
Students who plan to live in the dorms during the academic year have the option to move in early. For 2021, there is a $25 application fee and $640 additional room/dining charge. The application for early arrival housing generally opens in early August. For more information, please read more about UW's early arrival housing policies on the UW Housing & Food Services website.
I've already taken college-level Math and/or Chemistry classes. Will I still benefit from the Boot Camp experience?
The Boot Camp not only prepares students for the rigors of UW's introductory Calculus and Chemistry series, but also introduces students to the many resources, programs, and student/community groups available at the university. If you have already fulfilled the core math and chemistry requirements, feel free to check out the many student organizations and other OMA&D programs that can prepare you for academic success and help you build community with other students interested in the health sciences.
Can I do Running Start or Early Fall Start at the same time as this program?
Students with conflicting schedules will need to contact the Program Director, Teri Ward at 206.221.6016 before applying. Program activities generally occur from 9am to 5pm, Monday through Friday, the two weeks before Fall classes start. Participation in these activities is highly encouraged to get the most out of the Boot Camp experience. Students with conflicting schedules will need to speak with us before applying.