Alzheimer's disease and related dementias (ADRD) are aging-related health conditions that have profound social and economic impacts. The connection between heart health and brain health has been well studied, with notable links between nutrition, lifestyle factors, and genetics. As practically all Tribal communities experience a disproportionate burden of ADRD risk factors, it is crucial for healthcare providers and researchers to understand the source of these disparities to better inform and prepare systems of care.
Please join us for an engaging panel discussion with Alzheimer's experts and researchers where we further explore these topic areas!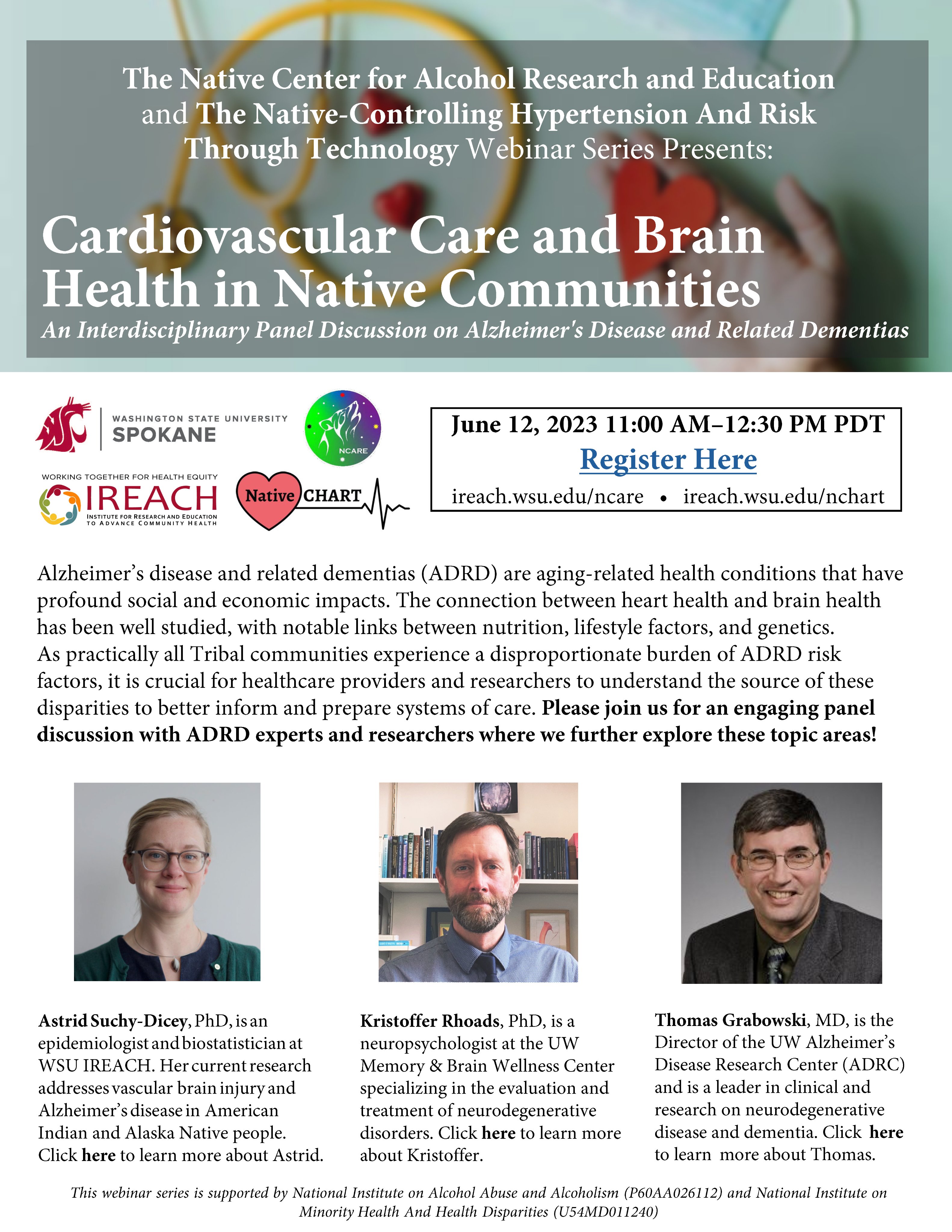 Upcoming Events in MBWC Community Talks & Events

Cardiovascular Care and Brain Health in Native Communities

Monday, June 12, 2023 at 11:00am

The Native Center for Alcohol Research Education (NCARE) and Native-Controlling Hypertension and Risk Through Technology (NCHART) Webinar Series presents a panel discussion with Alzheimer's experts and researchers to further explore these areas!