Kelly Calero, PA-C, MPAS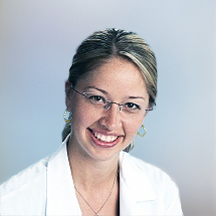 Alaska Native Medical Center, Anchorage AK 
I have been a surgical PA since May 2005.  I have worked for the Army at Landstuhl Hospital in Germany, caring for injured soldiers from Iraq and Afghanistan, and now work in general and trauma surgery in Anchorage, caring for Alaska Natives.  I know surgery can be an intimidating rotation for some, however I am excited that as a preceptor I can assist and enable PA students to become fully engaged in all aspects of caring for surgical patients, from clinic to assisting in the OR, to planning discharges.  I love watching students take ownership of patient care and really get to know patients.  I think surgery is a challenging and exciting field with a little of everything to offer, and I am happy to assist PA students gain confidence in this area.
Corey Hatfield, PA-C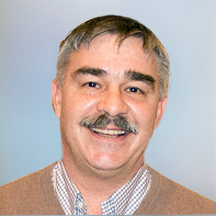 Community Health Care, Lakewood, WA
MEDEX Seattle Class 34
"I've been a preceptor for MEDEX Northwest since 2002. Over those years I'm sure that I've worked with more than 100 students. I remember the mentors I had in both my military career and as a PA. I've been very fortunate to work with some of the best, and I want to be able to pass on what they taught me to others just starting out. Under the watch of preceptors students learn that there is no one absolute method of treating patients. All providers use a variety of methods to obtain history, conduct exams, come to appropriate diagnosis and formulate a treatment plan. By observing this diversity, students can begin to form their own style and method for treating patients. Medicine is not only a science but an art, and it is through the observation of the artist that we learn how to improve out own skills.
To volunteer as a preceptor one must be willing to listen first and instruct second. Remember how you became a provider and who influenced you the most. Be humble—no one knows everything, and everyone appreciates it when you admit it. Recognize a student's strengths, encourage them to use these and help strengthen their weaknesses without reproach."
Carey Hatfield was the recipient of the MEDEX Outstanding Preceptor Award for 2013.
Donn Kruse, MD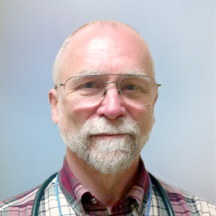 Yakima Indian Health Center
I've been a family medicine rotation preceptor for students since the early 1990s in my role as an Indian Health Service physician.  Despite having more students over the years than I can remember, I still value each student and our time together.  The rotations never cease to improve my knowledge and skills as we work together to provide the best evidence-based care we can to our shared patients.  My 30 years of medical experience offers my students a true look into family medicine; longitudinal care throughout life.
My greatest reward is seeing students who I have worked with launch into their careers in medicine. As a person who has lived his life serving the underserved, the students who head that direction are the most gratifying; but I'm proud of each one, knowing that I had a small hand in their success.  Students I've worked with have ended up in the Bush of Alaska, remote towns in eastern Washington, orthopedic clinic offices, cardiology offices, and doing diabetes research at the UW Medical School. There's a bit of me in each of them, and a bit of them in me: life is good.