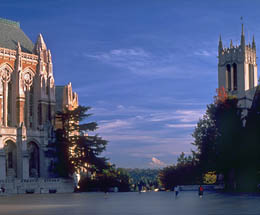 General & Graduate Program Inquiries
Nutritional Sciences Program
Questions about application procedures and requirements, including GPA, GRE scores, TOEFL requirements for international applicants, and prerequisites required for the Nutritional Sciences Program (degree-granting program), or questions about selecting between the MS, MPH, or PhD degrees should be directed to nutr@uw.edu.
Graduate Coordinated Program in Dietetics
Questions about the GCPD prerequisites or specifics of the RD training program should be directed to gcpd@uw.edu.
Undergraduate & Minor Inquiries
Questions about undergraduate coursework or minor requirements should be directed to ugnutr@uw.edu.
Office Hours
9am – 4:30pm, Monday through Friday, except on UW holidays