Alaska Teens Create a Peer-Led Suicide Prevention Campaign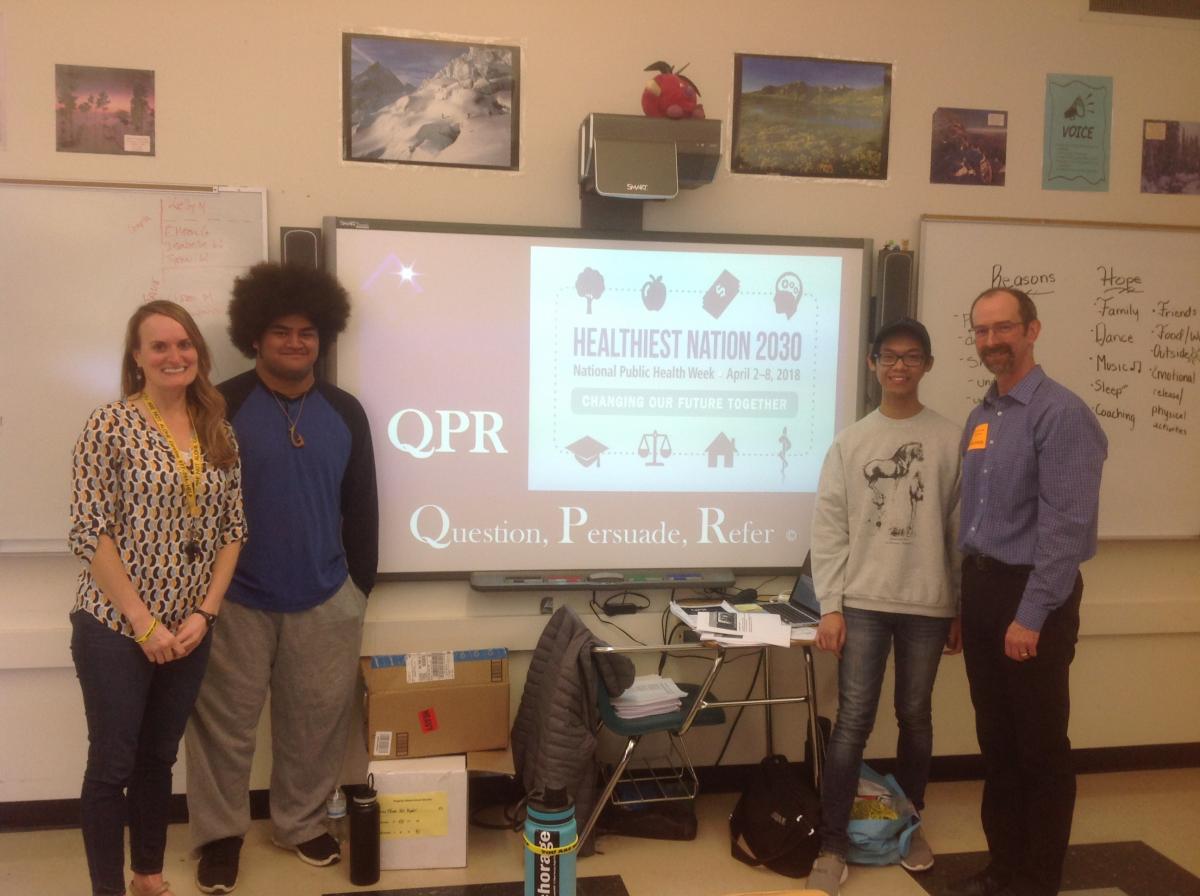 Alaska teens  bust suicide myths and present facts to their peers at West High School. 
WHAT IT IS
"You Are Not Alone" is a peer-to-peer youth suicide prevention outreach campaign developed by the teenage daughter of a community member trained in emergency suicide intervention. The campaign is one of the outreach efforts of the Alaska Youth Suicide Prevention Program. This year, the campaign has trained 4500 teens in suicide prevention.
WHO'S INVOLVED
The Alaska Department of Health and Social Services (DHSS), Division of Behavioral Health and Statewide Suicide Prevention Council, Alaska Training Cooperative (AKTC) at the University of Alaska Anchorage/Center for Human Development, and about 400 high school students among 10 public high schools in the Anchorage and Mat-Su school districts
HOW IT WORKS
Staff from Alaska DHSS and the AKTC provide support and oversight to the "You Are Not Alone" (YANA) campaign through attendance at selected peer training classes and club meetings. They also supply the "You Are Not Alone" wristbands that include the phone number of the DHSS-funded Careline, staffed 24/7 by mental health professionals.
Evidence-Based Youth Suicide Prevention Class
Teen presenters use the Question Persuade Refer (QPR) method to teach the class to their peers in small groups or at school-wide assemblies. The class content and training materials are tailored by youth for youth. The presenters distinguish suicide myth from fact, talk about warning signs, and make concrete suggestions about how to approach peers who may be suicidal and connect them with a safe adult.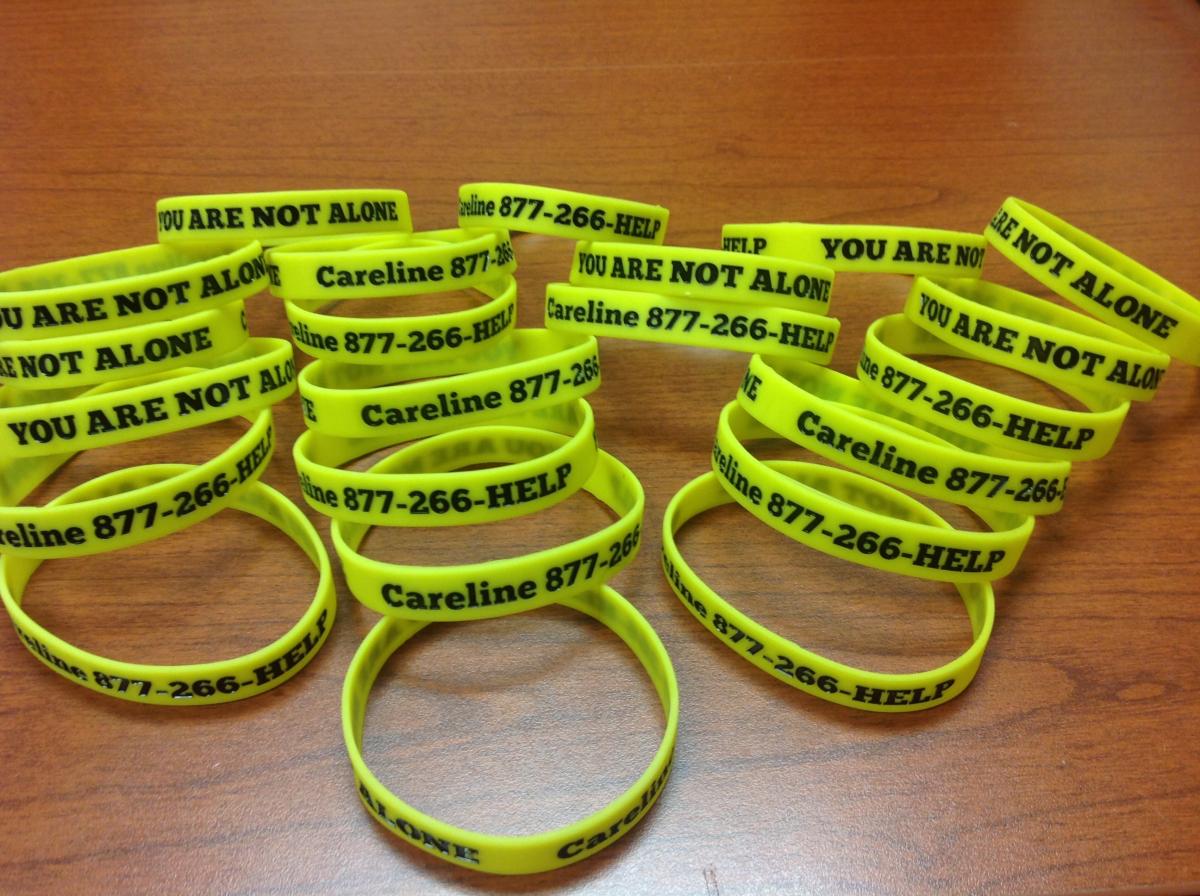 Teens who participate in "You Are Not Alone"  wear 2 or 3 of these wristbands wherever they go. They always have enough to hand out to someone they meet who might need help.
Presenters hand out wristbands and encourage students to wear two or three so they always have one to give away to someone who might need it. Students who complete the class are invited to attend peer training to become YANA presenters themselves. At the end of every session, the presenters ask students to take a short questionnaire to evaluate how effectively the message was delivered.
"You Are Not Alone" Club
The club is facilitated by YANA presenters and an adult coordinator at a high school, usually a teacher, counselor, or coach. The club is open to all students and meets regularly to plan activities that create a positive school environment such as leaving sticky notes with supportive messages on lockers or making sure that every student in school gets a bag of candy and a card on Valentine's Day.
WHAT'S NEXT
The staff at Alaska DHSS and the AKTC hope to find the funding to implement an evaluation of student engagement in YANA activities at 1, 3, and 6 months post-training. They continue to provide support to the YANA campaign as teens expand the reach to high schools across Alaska.
If you have questions about the "You Are Not Alone" Campaign contact Eric Boyer, Training Coordinator, Alaska Training Cooperative (AKTC) at the University of Alaska Anchorage/Center for Human Development at eric@alaskachd.org or James Gallanos, Suicide Prevention Program Coordinator, Alaska Department of Health and Social Services Division of Behavioral Health at james.gallanos@alaska.gov.