VOICE FROM THE FIELD: Medical Homes from a Parent's Perspective
December 2016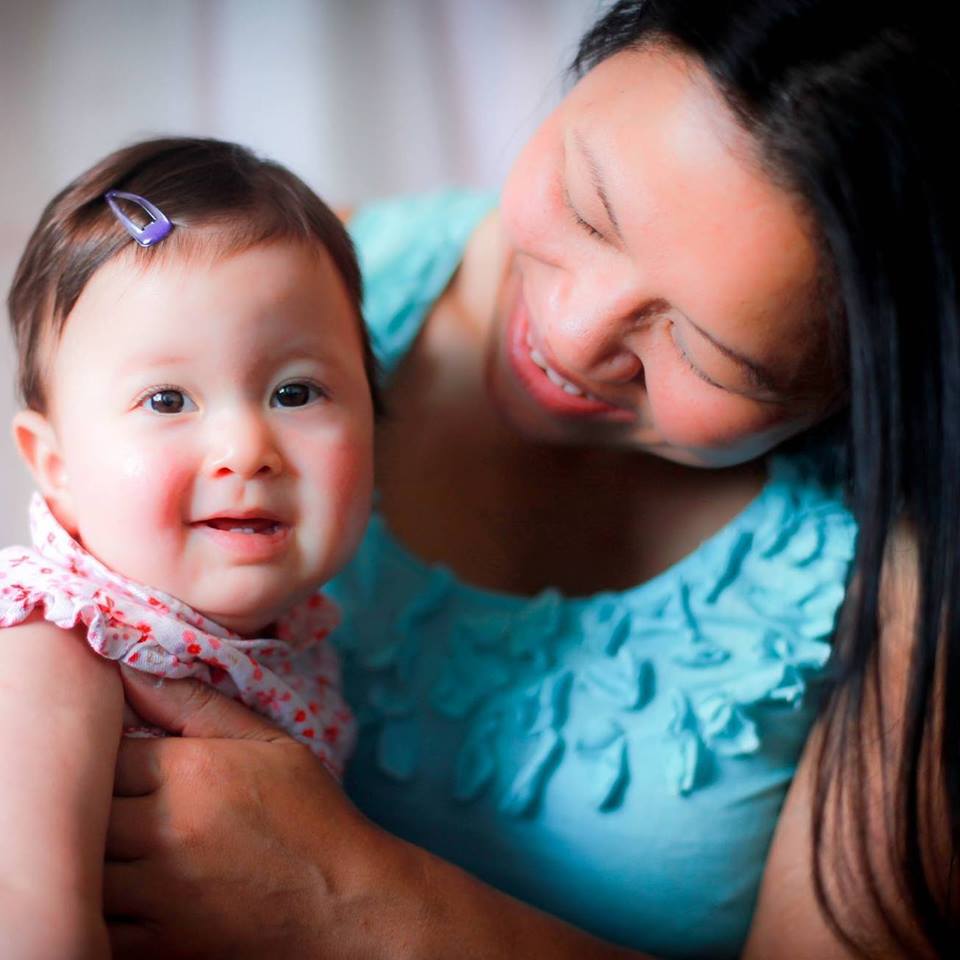 Sopheng Madden and her daughter Meara experience healthcare through a family-centered medical home.
The pregnancy had gone well. None of Sopheng Madden's prenatal tests indicated there was any cause for concern.
But when Meara was born she let out a small, creaky cry and did not move. Her arms lay still and her little newborn legs splayed flat against the mattress. "My OB was very taken aback," said Madden. "Everyone scrambled to figure out why she was so floppy."
It took specialists at Seattle Children's Hospital nine months to identify Meara's condition: a rare, inherited muscle disease that makes breathing arduous, swallowing liquids difficult, and common colds dangerous. Would she be able to nurse, Madden wanted to know. Sit up? Crawl? Walk?  The specialists refused to make predictions. All they could tell her was that Meara's RYR-1 gene was defective which made her muscles weak. No one knew what to expect.  
A King County public health nurse helped Madden enroll in the Washington state Women's, Infants, and Children Program (WIC), connect with a home-visiting occupational therapist, and find a nearby pediatrician at the Neighborcare Meridian.
The Meridian branch will apply for formal recognition in the spring, but already operates as a medical home. They are Madden's first point of contact. When Meara, at 2 months old, contracted an upper respiratory virus and began to breathe raggedly, Madden called the pediatrician. "They were amazing," she said, "they had me bring her in right away, no appointment."
When the doctor determined Meara should be seen at the emergency room at Children's, the clinic called ahead so the nurses were ready for her.
Neighborcare works closely with WIC, the home-visiting occupational therapist, and Meara's care team at Seattle Children's which includes a pulmonologist, a neurologist, an occupational therapist, a nutritionist and a social worker.
Madden said that they have all been supportive from the beginning. "It's very parent empowering, actually," said Madden. "They will ask for your advice, and they will talk to you and take into account what you say before making decisions."
Madden said there have been times when she disagreed with a recommendation. "I have pushed back about certain things and they've respected that."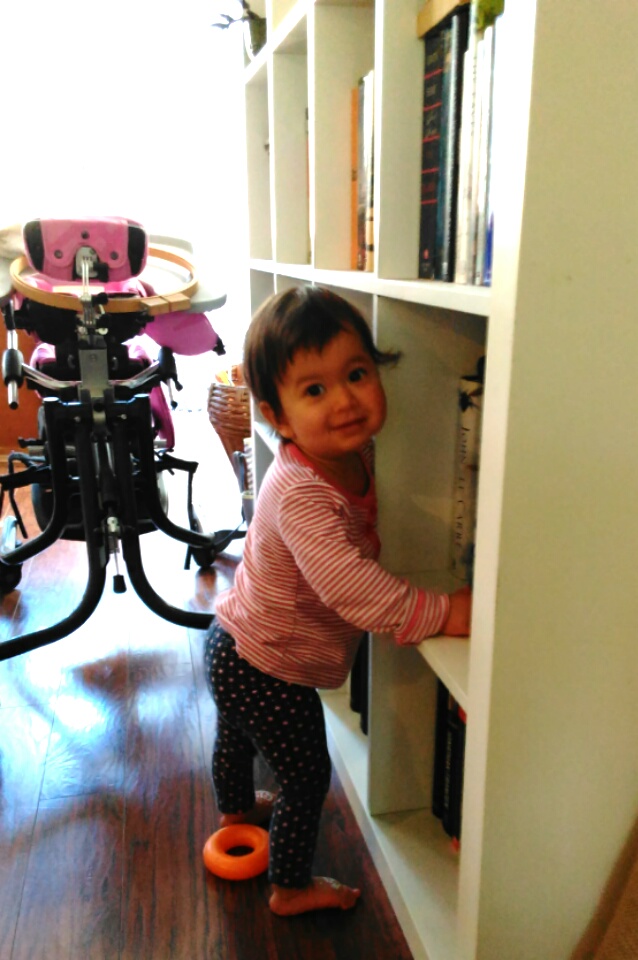 Meara practices her standing skills.
When Meara was 5 months old and still unable to hold up her head, one of the doctors recommended an adaptive stroller, a special needs wheelchair for young children. The doctor had Madden look through the brochure, but Madden would not order one. "For some reason, I just had faith that she wouldn't need it," Madden explained. "And she totally doesn't. When the time was right, I got her into a regular jogging stroller and she was completely fine in it."
Now at 18 months Meara can eat pureed foods, crawl, scale steps and pull herself to stand using the edge of furniture. "She's still a bit floppy," said Madden. "And she requires a g-tube to help with liquid intake, but she makes progress every day."
The occupational therapist told Madden that Meara might start walking by age 2.
"She knows as much Cambodian now as English," said Madden. "Watch this." In Cambodian, Madden says "touch your nose." Meara hesitates, smiles, then touches the tip of her finger to her nose.