Washington Revitalizes School Health Centers
February 2018
The Goal

Revitalize the state School-Based Health Center (SBHC) Program to increase the number of adolescents with an annual preventive medical visit, which is currently lower than the national average.School-Based Health Centers provide students access to health care professionals on school grounds. Ideally, the site is staffed daily by a registered nurse practitioner or mental health counselor who can offer a variety of services; in reality, this depends on the availability of community resources.
Who's Involved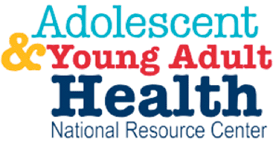 This team of experts, led by the WA-DOH Adolescent Health Unit, is part of the second cohort of the Adolescent and Young Adult Health Collaborative Improvement and Innovation Network, The AYAH-CoIIN is a national resource that aims to increase the use of adolescent preventive medical visits. The team is comprised of:
an epidemiologist
an expert in public -private healthcare partnerships
the Director of Performance and Accountability of Quality Improvement
the Office Superintendent of Public Instructions
the Leadership Education in Adolescent Health (LEAH) Program at University of Washington
the Washington Health Care Authority
United, a managed care organization
---
The Approach
The WA team provides training and technical support to five SBHCs in three pilot sites: two rural high schools in the southeastern part of the the state, a suburban high school in the northwest, and an urban high school in a city just south of Seattle. The assistance provided is tailored to the characteristics and needs of each site.
The rural SBHCs are volunteer-run and lack the infrastructure to bill insurance, though many of their potential patients are Medicaid-eligible. The team is working with the state Health Care Authority to match the schools with a managed care organization that can provide billing support which will make the SBHCs more sustainable.
The suburban SBHC, in contrast to the rural clinics,  is sponsored by a local health department that provides billing management. Site staff noticed a decline in patient visits over the past few years. The WA team is investigating the reasons behind this change and will provide technical support to increase the student's use of services.
The urban SBHC is located at an alternative high school. Site staff want to improve utilization rates by teaching students to become responsible healthcare consumers. The WA team provided them with AMCHP resources for  youth adviscory development and is helping to train students in peer-to-peer outreach.
What's Next
The pilot project will conclude by fall of 2018. The WA team will assess their success through patient satisfaction surveys and site-reported utilization rates. They plan to present the data to the State legislature and DOH leadership to describe the impact of SBHCs on adolescent use of health services. If successful, the team hopes to expand the project statewide.
For questions about this project please contact Cynthia Morrison, Manager of Access Systems & Coordinationcynthia.morrison@doh.wa.gov / 360-236-3967 or Adolescent Program Manager Rabeeha Ghaffar rabeeha.ghaffar@doh.com.