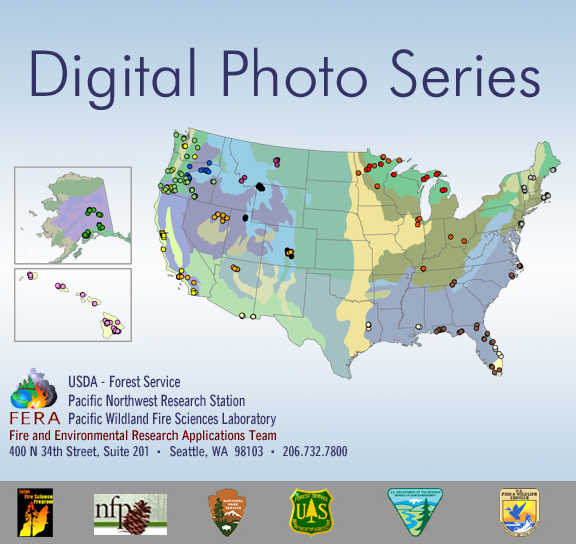 Welcome to the Digital Photo Series (DPS), a web-based project to provide the
Natural Fuels Photo Series
data in electronic form. Here you'll find data from all 17 volumes published to date with 47 photo series containing a total of 470 sites in database form to enable searching, downloading, and eventually side-by-side comparisons and customized site generation. The DPS diverges from the published volumes both in content and presentation. In many cases we've added more information than was published (e.g., land owner and Bailey's ecoregion), in others, data have been rearranged and terminology (e.g., field names, table headings) altered to standardize among the sites.
Use the tabs above to navigate between the
site search
page, where you can specify geographic and ecological criteria to locate sites of interest, the
site browser
page, where you can explore the photo series using an expandable navigation tree with all 323 sites organized by volume, the
custom site builder
page, where you can combine data tables to create your own sites, or read through our
help interface
.