Disclaimers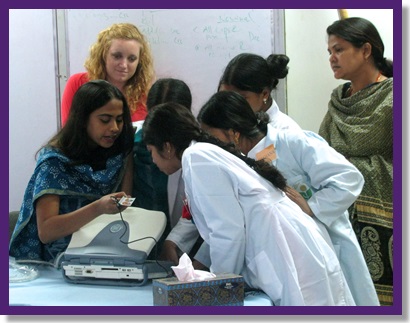 • This course is not be used for fetal sex selection. We recognize that ultrasound is used to enable abortion for fetal sex selection in some parts of the world. We condemn this practice.

• The purpose of ultrasound in pregnancy should always be to ensure the health and survival of the mother and her child. Therefore, our videos maintain that gender should not be revealed during ultrasound.

• This course is not to be interpreted as a comprehensive guide to ultrasound and does not result in an official certificate or diploma.

• This course was created to train healthcare workers to perform basic pregnancy ultrasound in parts of the world where formal training is not available.

• Identification of serious pregnancy conditions by ultrasound may be life-saving, but only if mothers are delivered at facilities that can care for them and their babies appropriately. It is essential that healthcare workers performing basic pregnancy ultrasound appropriately counsel women to explain the risks of serious pregnancy conditions identified by ultrasound and facilitate their referral to the appropriate facility.