Q Center
Dr. Tahtzee Nico (T), Director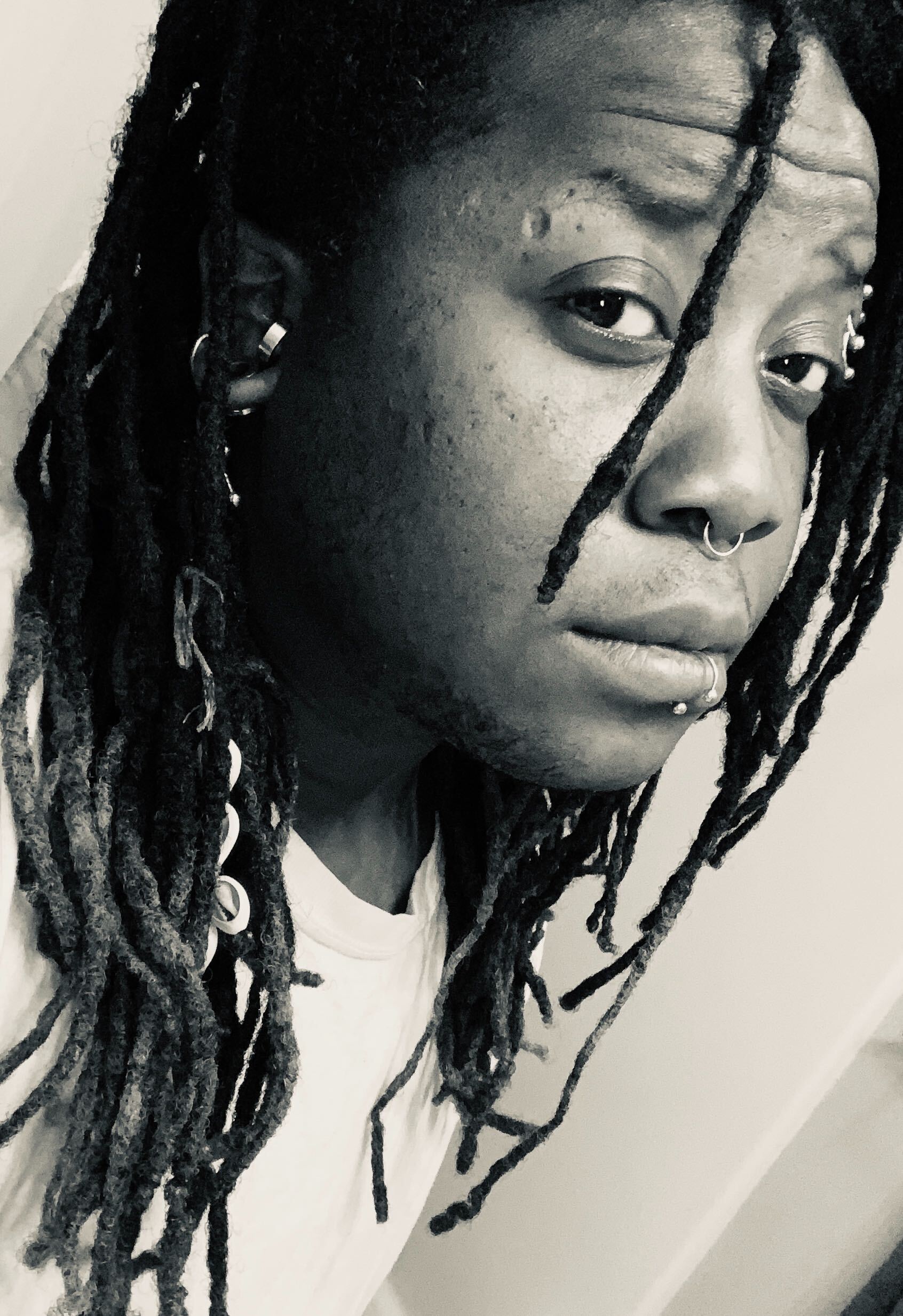 Dr. Tahtzee Nico, originally from Montgomery, Alabama, has been informed by the injustice in identity, space and place and has been guided to pursue not only justice, but liberation as a philosopher, theorist, and practitioner. They hold a doctorate (EdD) in Leading and Learning with a focus on liberatory pedagogy among educational activists of color in formal and non-formal learning spaces in the context of radical geography in a post-human era,  theory in the flesh and third space theory (pre-problematic occurrences reflexively with the author).
Additionally, they hold a M.A. in Urban Affairs focusing on queer HBCU students' career decision making processes with consideration of socio-economic implications- specifically exploring identity development and impression management, racial socialization and gender roles. Lastly, they hold a B.S. in Interpersonal and Public Communications with a minor in political science.
They have been published by the International Journal of Qualitative Studies in Education, Humanity & Society, Cultural Studies <> Critical Methodologies, The Activist History Review, Oregon Humanities, Journal of Homosexuality, AfroPunk, Vernon Press, and the National Education Association.
Anita Baker is their gospel. Liberation is their communion.
They identify as Black, Southern, Queer, and Trans Non Binary. Pronouns: They/Them/Their & He/Him/His, and they can be reached at tnh334@uw.edu.
Favorite quote :
"Let us live so we do not regret years of inertia and ignorance, so when we die we can say all of our energy was dedicated to the noble liberation of the human mind and spirit, beginning with my own." – Maya Angelou
Val, Associate Director

Val Schweigert [pronouns: she/hers, they/them, siya] is a queer, "mixed" Filipinx American and scholar. She seeks to center marginal and underrepresented identities through transformative praxis and best serve students by addressing their needs with intersectional approaches. She currently finds herself on Duwamish lands by way of South Texas (Karankawa and Coahuiltecan territory). She has lived on the East Coast, specifically the finger lakes of New York (Cayuga Nation, Haudenosaunee) and spent summers working on pre-college programs at the Penn campus in Philadelphia (Lenni-Lenape). She holds a B.A. in Sociology and Cultural Anthropology from Wells College and received her M.Ed. in Multicultural Education from the University of Washington in 2017. Most recently, Val was a doctoral student in Higher Education Leadership until taking on her current role at the Q Center.
Her research interests include investigating students of color identity construction and development—specifically for mixed identified, transnational students of color— and how that impacts their cultivation of community, sense of 'belonging', and navigation of their undergraduate experience at PWIs. She has extensive undergraduate and concurrent experience with youth empowerment initiatives, social justice advocacy, and anti-racism, anti-colonial, anti-oppression work along with facilitation of peer-to-peer mentorship programs. She loves providing direct student services, collaborating on passion projects that enliven the Q'mmunity, and talking about people's adventurous culinary or creative pursuits. Val lives with her pawpanion, Lumpia. Connect with me at qval@uw.edu or during my advising hours at calendly.com/qcenterval.
Lev, Q Advisor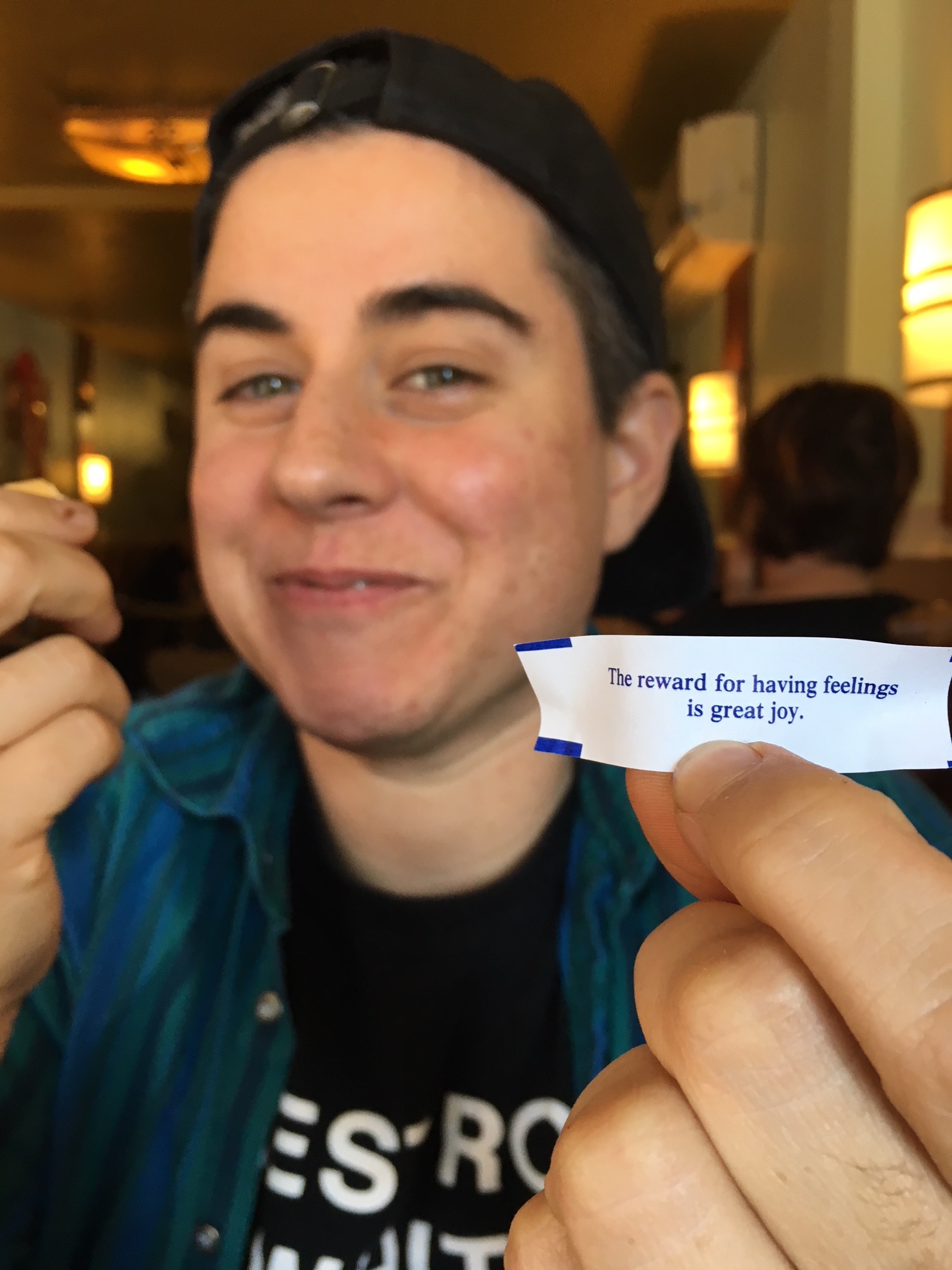 Lev (they/them/he/him) has a masters in social work from UW ('13) and is forever a student of life. Lev believes in harm reduction, self-determination, and magic.  Lev swims in Lake Washington year round and works in the community with Resource Generation, Jewish Voice for Peace Seattle, and QuAIA Seattle.
Notae, QTBIPOC Advisor

Notae (she/her/they/them) has a Masters in Clinical Mental Health Counseling, '20 and received a Bachelors in Psychology with a minor in Women and Gender Studies, LGBTQ+ from George Mason University, '16. Notae is committed to fostering social development and lifelong learning. Notae enjoys surveying the local comedy scene and the diverse food the city has to offer.
William, Programs Coordinator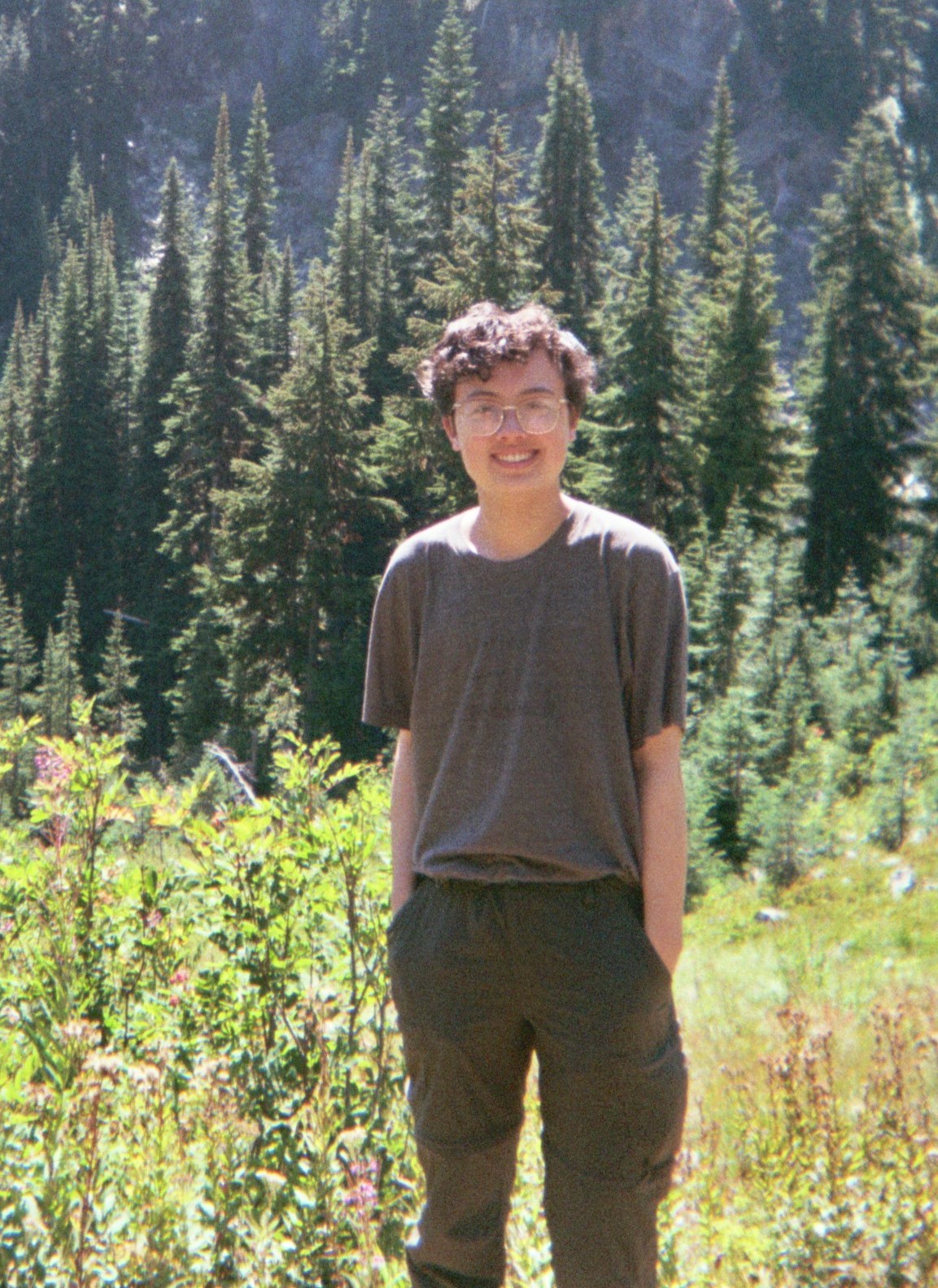 William Lau Walker (he/they) is a fourth year at the University of Washington studying American Ethnic Studies and English. He is a former officer of Queer People of Color Alliance and a founding editor of Viaduct Journal, a literary publication that focuses on the works of young and unpublished LGBT writers.
William is passionate about the intersections of race and gender and combating anti-Blackness in the Asian American community. He spends his time writing essays, organizing with the QTPOC community, and going on long walks. He plans to go on to pursue a Ph.D. in Ethnic Studies, and to be an educator of histories that have been hidden or suppressed.
Jace, Outreach Coordinator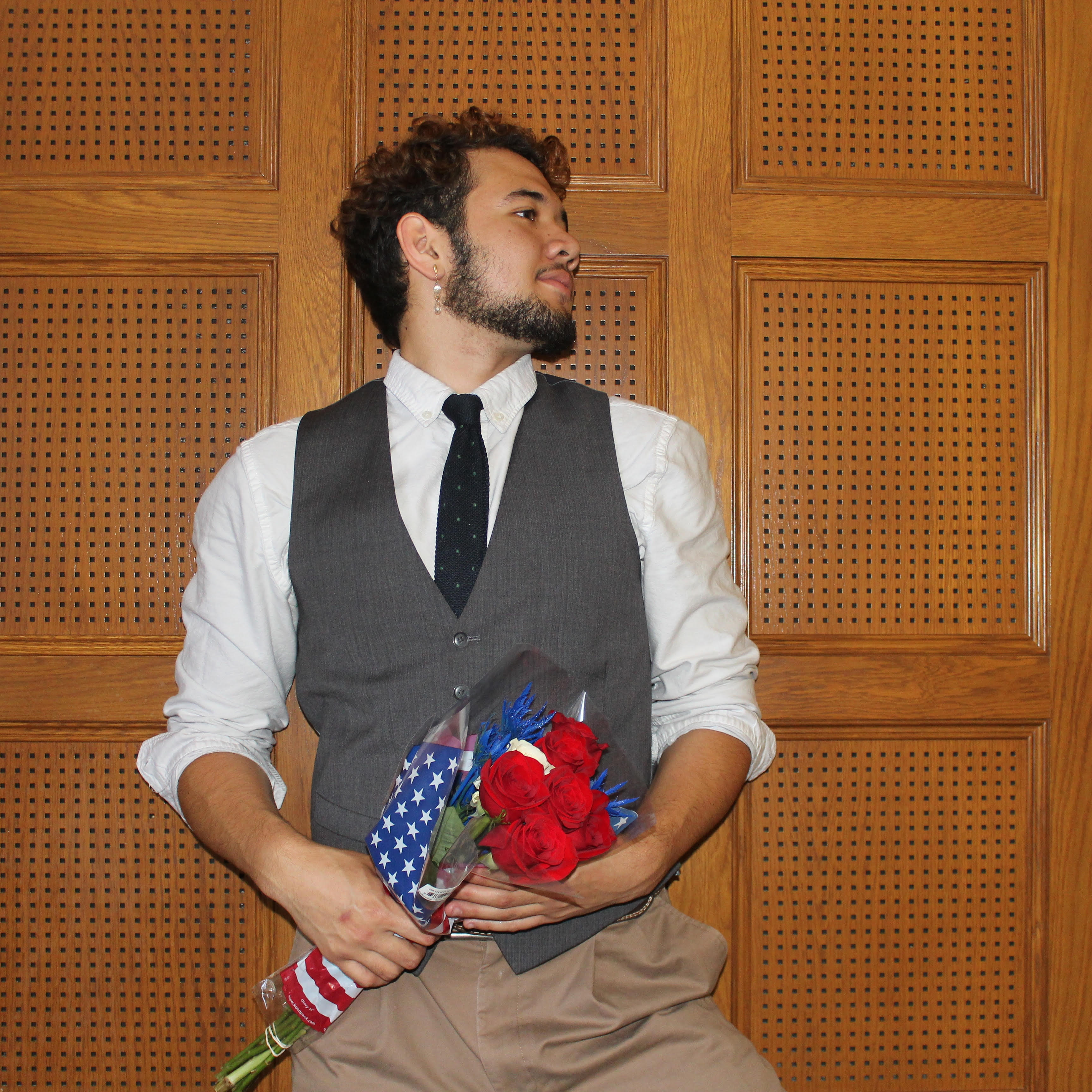 Jace Reyes (he/him) is a fourth-year Sociology student at the University of Washington. He is a Brother of Delta Lambda Phi, an international social fraternity for gay, bi, trans, queer, and progressive men and nonbinary individuals.   Jace's studies focus on the construction of masculinity, more specifically, how contexts of race, class, and sexual orientation (and intersections of such contexts) can affect one's manifestation of masculinity. His life experience as a gay, mixed-race (Filipino American) transgender man acts as a unique lens for his studies. He hopes to pursue a graduate degree in Counseling with the ultimate goal of becoming a counselor.
Sasha, Librarian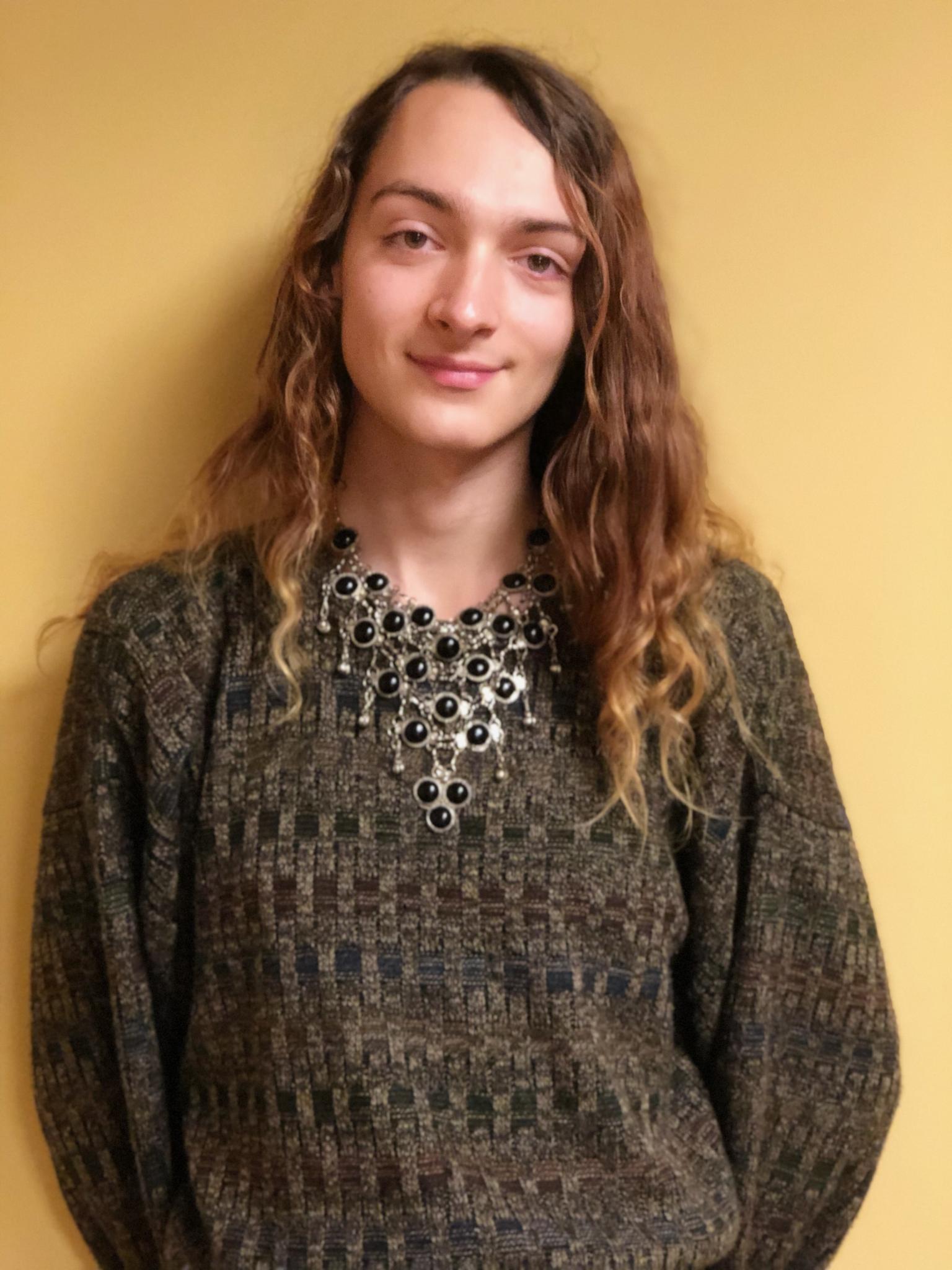 Sasha Fiona (they/she) is a fourth-year undergraduate student at the UW studying CEP (Community, Environment, and Planning) and writing. They are the founding poetry editor of Viaduct Journal. Their studies focus on power structures which enforce poverty and built environments which marginalize and isolate communities. Their writing investigates language and identity as well as critiquing ecopoetics. Sasha loves Czech pastries and indie comics. They are very privileged to be a white employee in a state institution, but hope to use their position as the Q Center librarian to highlight queer writers of color.
Anthony, Social Media & Public Relations Coordinator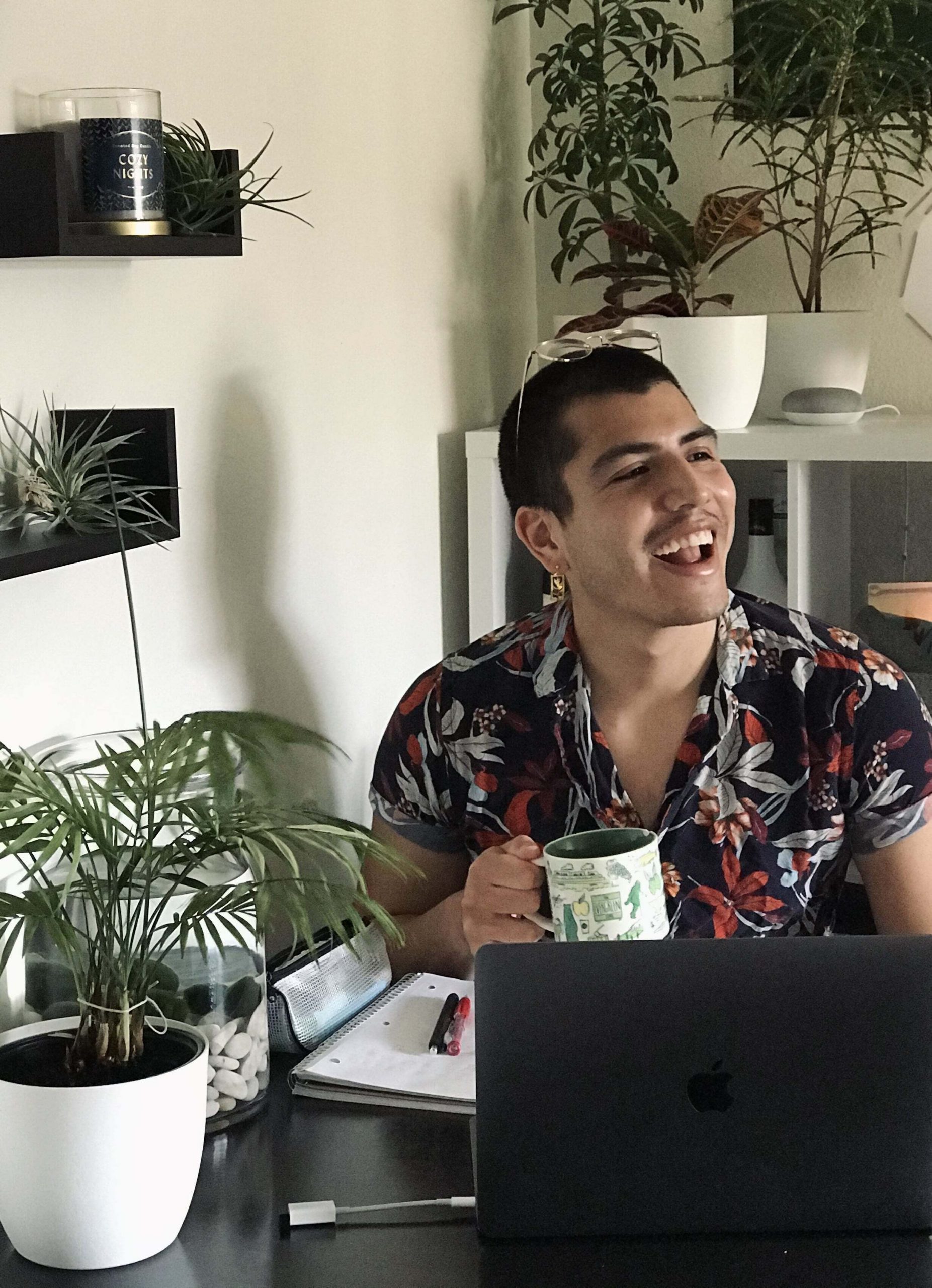 Anthony Allan Cheng (he/him) is a fifth-year transfer student at the University of Washington studying Communication. In his studies, he explores the intersection of people and technology; a site of critical exchange that leaves room for great social change. Originally from Southern California, he hopes to bring a bit of sparkle, shine, and theatrics to any and all projects he works on.When he's not working, in school, or tending to his 30+ plants, Anthony can be found in the kitchen perfecting his baking skills. Currently he's trying to create the perfect lemon blueberry macaroon.
TJ, Web & Computer Specialist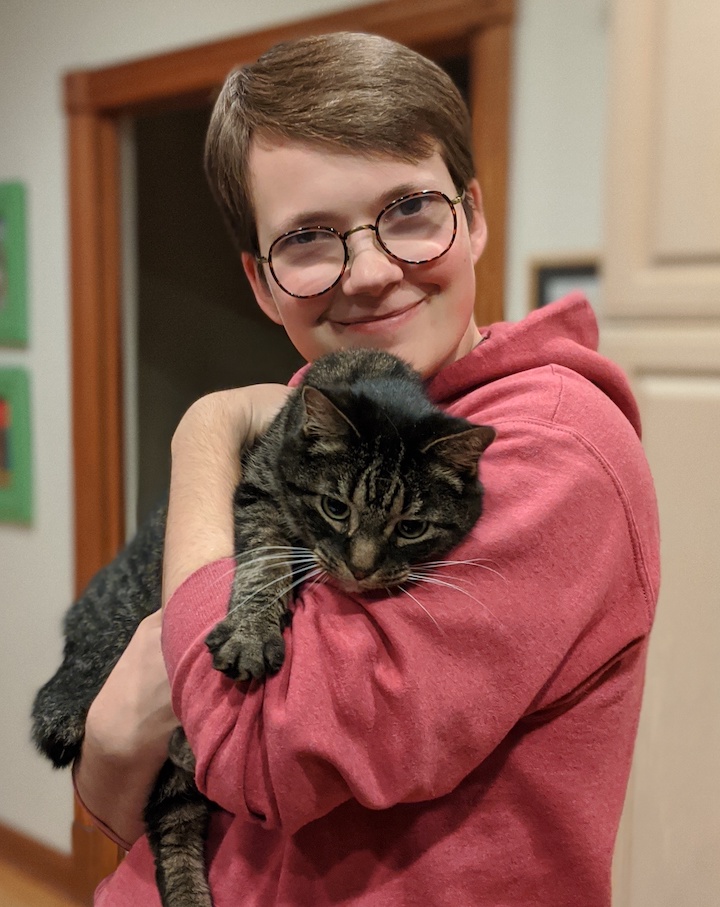 TJ O'Connor (he/him) is a fourth year undergraduate student at the University of Washington, an intended Art major now studying Computer Science. He is interested in the overlap between the creative and technical, and hopes to explore the ways that art, design, and coding can work in tandem. When he isn't studying, TJ enjoys drawing, reading, practicing music, and watching documentaries with his cats.