Q Center
Updates for Q Center Hours of Operation:
The Q Center will be closed starting Friday, March 13th, and will stay closed through March 29th. Please follow us on social media platforms for the most relevant information.
We made the decision to close following the suit of other countries that are coping with COVID-19. We see that taking physical space is the safest decision for both our staff and for our community members, though we understand that being able to take time away from our workplace is a privilege that many workers don't have, including those who clean this building (thank you for your work!).
***In accordance with emerging Public Health guidance and safety measures, we collectively came to this decision to ensure that the most marginalized members of our community may be protected through our participation in social distancing, centering the needs of those who do not have the privilege to be paid for remote work, who must continue to engage in the cleaning and sanitation of the University, and in solidarity with our immunosuppressed/chronically ill/disabled/elderly/heighten risk Q'mmunity members.***
We know that the Q Center is an important home space for a lot of people, as it is for us. Even though we as a community cannot be together in person, we're holding space in spirit, and in practice through email & zoom.
If you are feeling lonely and want to connect, email Lev at zohlev@uw.edu. Lev will reply to you within 24 hours.
If you are in need of material support, mutual aid services (grocery deliveries; child care; medicinal pick-up, etc), and current public health information, please refer to the Covid 19 Mutual Aid- Seattle group on Facebook and Instagram (@covid19mutualaid).
We will know more information about spring hours on March 20th, so please check back with us.
In Solidarity & Love,
Q Center Staff
---
Husky Union Building, Room 315
Fall/Winter/Spring Hours:
Mon/Wed/Thurs | 10 am – 6 pm
Tues/Fri | 10 am – 4 pm
Summer Hours:
Tues/Wed/Thurs | 10 am – 3 pm
Mon/Fri | by appointment only
——
HUB 315
Box 352235, Seattle 98195
206-897-1430
206-685-8749 (fax)
qcenter@uw.edu
———
Sign up for the Campus Q email listserve for LGBTQ related events and opportunities!
The Husky Union Building (HUB) is located in the north region of the UW Seattle campus, along E Stevens Way NE.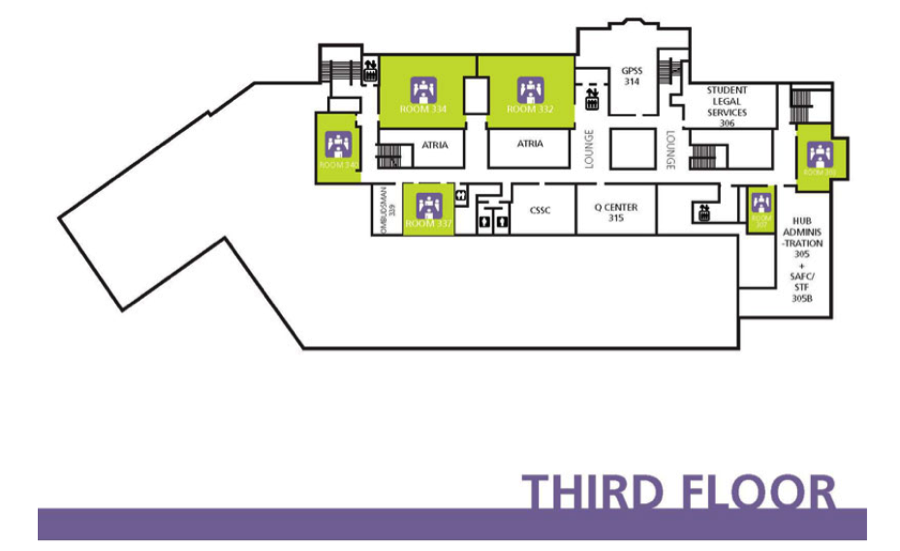 The Q center
Box 355838 HUB 315
4001 Northeast Stevens Way,
Seattle, Washington 98195
Right down the hall, next to HUB room 337, there is a gender-neutral and accessible restroom facility with a baby changing station!
The HUB is one bus away from the University Village shopping complex and "the Ave", the commercial main street of the University District. It is in near the Allen Library, Mary Gates Hall, Mechanical Engineering Building, Hall Health, Padelford Hall, and the Communications Building.
The HUB can be reached by:
Bus Lines (25, 31, 32, 65, 67, 68, 75, 205, 277, 372, 373, 540)
or
Car (parking lot N18-N21).
Disability Parking: N22
To request for disability parking, go to the gatehouse located at the intersection of Pend Orielle Road NE and NE Whatcom Lane, behind McMahon
From I-5
Head East on NE 45th St
Turn Right onto Memorial Way Northeast
Turn Left onto Northeast Stevens Way