As part of the 2012 UW Earth Day Celebration, the Housing Food Services student organization Students Expressing Environmental Dedication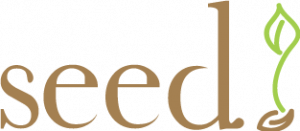 (SEED) is hosting an art contest!  By submitting an original image that inspires people to stop using fragranced laundry detergent, currently enrolled UW students who are at least 18 years of age are eligible win a $100 gift certificate to the UW Bookstore!
SEED and Forget the Fragrance
Earlier this year, we wrapped up a project funded by the Russell Family Foundation to translate research findings from Dr. Anne Steinemann and SoundCitizen to actions the public can take to protect Puget Sound that can be communicated through social media.  The campaign designed through this effort was "Forget the Fragrance."  While we designed and ran an email-based campaign for members of our partner organization, COSEE-OLC, SEED was instrumental as a design partner in helping us run an on-the-ground campaign for UW students who are residents on the Seattle campus!
With SEED's leadership, we co-developed educational materials that were posted throughout the housing unit and laundry facilities, every washer and dryer in campus laundry facilities had a "Forget the Fragrance" magnet attached to it, and 750 UW undergraduate residents participated in our online surveys.
Supporting student choice

Through this effort we learned that overwhelmingly, UW students are willing to switch to fragrance-free laundry detergent. While we received several comments indicating we increased awareness of this issue, there was also a clear request by students for guidance in what products will help protect Puget Sound. To respond to this request, SEED has created a list of laundry detergents that they have ranked by first considering the impact of products on on human health and the environment.  SEED looked to the EPA's Design for the Environment program, which lists characteristics of laundry detergents that their scientists are concerned about.  The EPA site also lists specific products that meet their Design for the Environment criteria.
SEED then considered if products contained fragrance – the most highly recommended products meet both the Design for the Environment and do not contain fragrance.  We also learned through student surveys that the presence of products in UW convenience stores is an important consideration to what UW residents will purchase, so SEED also considered brand popularity and availability of products in their rankings.  Products that are highlighted in purple are available at UW convenience stores.
SEED Forget the Fragrance Art Contest
Find out how to submit an entry here, then gather your friends and come by the SEED booth in Red Square on Earth Day (4/20 from 10am – 2pm) to vote for the grand prize winner!