History
Since 1996
The UW Student Technology Fee (STF) was created by the Washington State Legislature [RCW 28B.15.051] and the UW Board of Regents in 1996 to provide for and enhance technology resources for students beyond the classroom environment. The STF is student-levied and student-distributed, generating over $4 million in annual revenue which is paid out to over 100 students and departments each year. The STF is used to fund a variety of technology needs, some being one-off proposals and others being regular and renewable "Block" requests. Recent requests have included a Smart Board for the Department of Economics, automated sanitization stations for the Department of
Chemical Engineering, and equipment for a Mars Rover built by Husky Robotics. Other departments, including UW Libraries, STLP, The Daily, and UW-IT receive Block Funding totaling over $1 million annually. The STF Committee is composed of representatives selected by the Associated Students of the University of Washington (ASUW) and the Graduate and Professional Student Senate (GPSS). These representatives, or Committee members, are responsible for reviewing proposals, debating their merits, and rendering a decision. The Committee is also supported by several student and professional staff members who conduct day-to-day operations, fiscal oversight, and auditing services.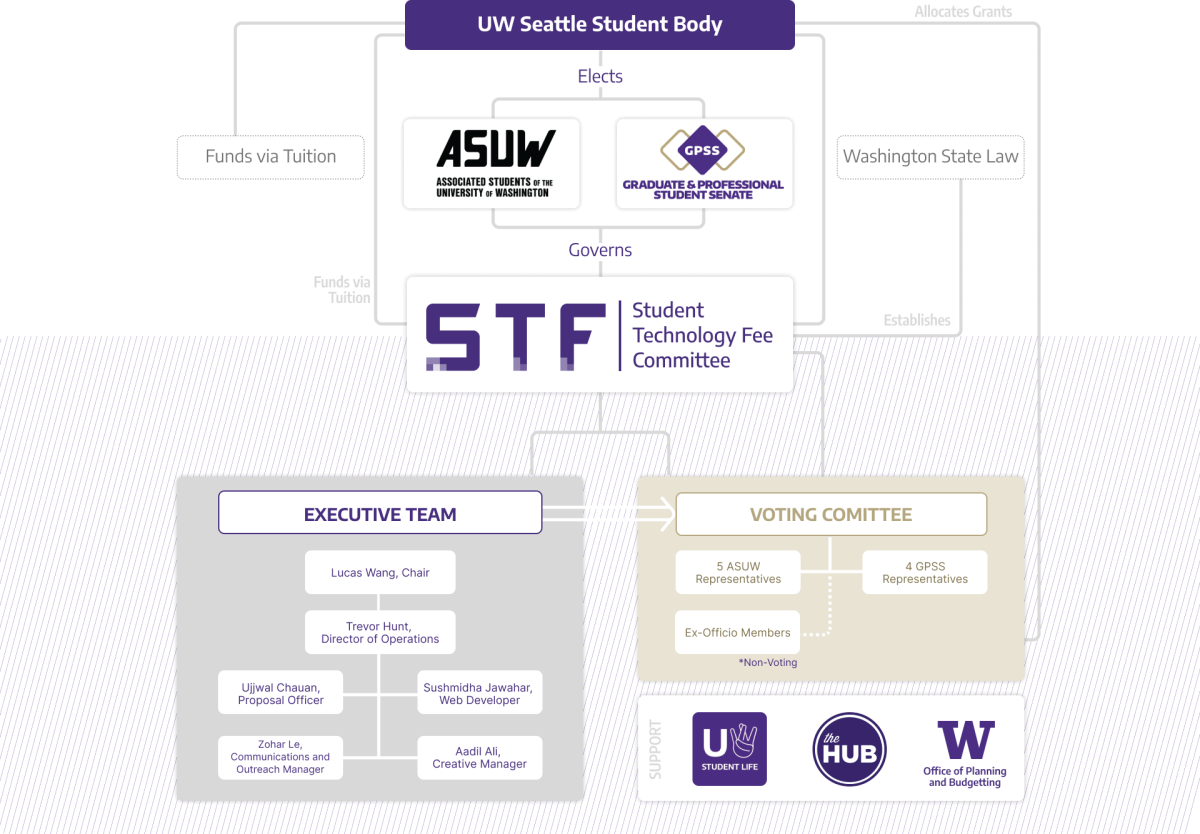 Committee
Representing you
The Student Technology Fee Committee provides general oversight of the STF and is responsible for hearing, debating, and voting on proposals. The Committee is composed of student representatives appointed by UW's two student governments: ASUW and GPSS. The Committee also includes non-voting members from various departments across campus who provide the Committee with context, advice, and support.
Ex-Officio Members
Adam Serafin, Advisor/Student Life
Aimee Hirahara, UW Libraries
Jeremy Caci, Undergraduate Academic Advising
Virgil Gloria, Graduate School
Chris Fairfield, UW IT
Ellen Kesselman, HUB Fiscal Specialist
Timothy Billing, ASUW President
A.J. Balatico, GPSS President
Trevor Hunt, STF Director of Operations
Ujjwal Chauhan, STF Proposal Manager
Zohar Le, STF Communications Manager
ASUW Representatives
Lucas Wang, Committee Chair
Lillian Williamson, ASUW Vice President*
Mitchell Klein, ASUW Finance and Budget Director*
Mark Pock, ASUW Senate Liaison
Vacant
Vacant

*Alternating
GPSS Representatives
Van Mai, GPSS Vice President for Finance
Maleen Kidiwela, GPSS Executive Senator
Charles Bugre, GPSS Executive Senator
Vacant

Staff
Get to know us
The day-to-day administration of the Student Technology Fee is managed by a team of student staff. In addition to overseeing daily operations, our team provides close support to the Committee and facilitates the proposal process. Our team is always available to answer your questions and guide you through the proposal process.

Keep reading to learn more about our staff and how to get in touch.

Lucas Wang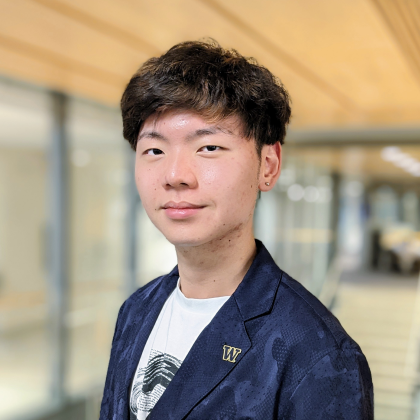 Chair
Lucas is a fourth-year undergraduate student in Electrical Engineering and Informatics and calls Nanjing, China & Vancouver, Canada their hometowns. Community is very important to Lucas. Before coming to the STF, Lucas co-founded two app development RSOs, AppDev@UW, and GDSC@UW, to build community amid the competitive and stressful nature of computing pedagogy. As the Chair of the STF, Lucas takes direct responsibility for the STF's well-being and maintains the STF's goal to impact students. Lucas works with everyone on the staff team to chair meetings, manage proposals, maintain outreach and relations, and cast forward a vision for the STF. Work and school aside, Lucas finds themselves pondering their life decisions as they tinker with open source, enjoy the outdoors, and clean up the house.
Trevor Hunt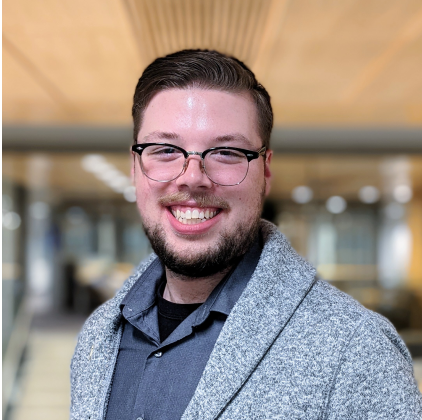 Director of Operations
Trevor is a second-year graduate student at the Evans School of Public Policy and Governance pursuing his Master of Public Administration. He completed his Bachelor of Arts in Political Science from the University of Washington in 2021. Before coming to the Student Technology Fee, Trevor served most recently as Managing Editor of The Daily and has previously held roles in the Associated Students of the University of Washington (ASUW) and the Residential Community Student Association (RCSA). As Director of Operations, Trevor is responsible for the day-to-day administration of the STF, managing the staff team, overseeing the budget and policy, and supporting Committee functions. Outside of work and school, Trevor enjoys landscape photography, cooking, and spending time with his roommate's two cats.
Ujjwal Chauhan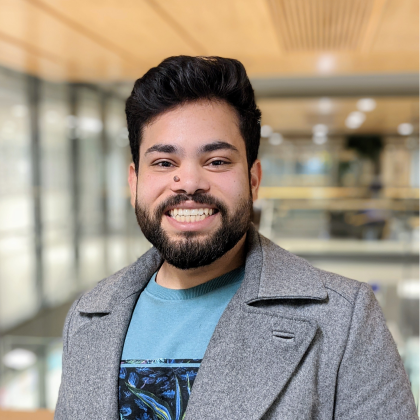 Proposal Manager
Ujjwal is a current graduate student at the Foster School of Business pursuing his Master's in Information Systems and holds a Bachelors in Electrical and Electronics Engineering. Ujjwal has 4 years of professional work experience working across 4 different countries. He has served in multiple leadership positions with Rubico, an IT services organization, and is a former entrepreneur having co-founded his venture Tangent Canning in Winnipeg Canada. As a proposal and project manager, Ujjwal is responsible for managing and leading the proposal related activities at STF, supporting applicants and grant awardees throughout the process. In his free time, Ujjwal enjoys taking hikes, following professional sports and talking to new people to learn about their experiences.
Zohar Le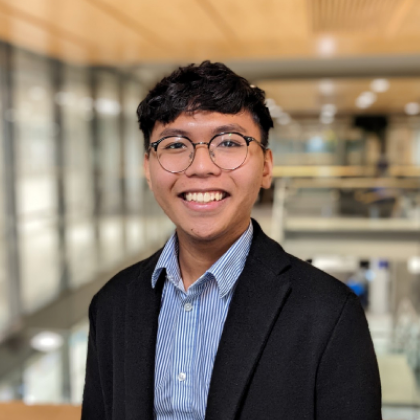 Communications Manager
Zohar is a first-year international transfer student from Vietnam pursuing a Bachelor of Science in Computer Science. Before coming to UW, Zohar got his Associate of Science degree at Green River Community College and worked multiple on-campus positions. He worked as IT student help desk to provide students consistent troubleshooting services to help students with virtual desktop and software and hardware issues. As a communication and outreach manager, Zohar is responsible for communicating with a wide range of STF Stakeholders as well as collaborating with other STF members and staff to maintain communication oversight. In his free time, Zohar enjoys singing, playing piano and guitar, and playing sports with friends.
Sushmidha Jawahar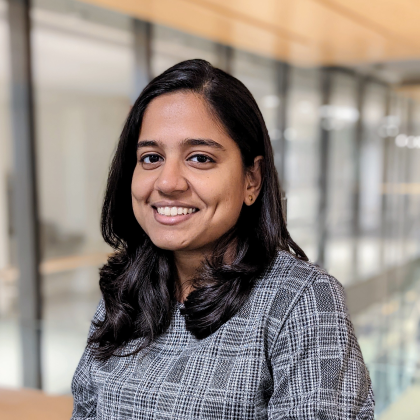 Web Manager
Sushmidha is a first-year graduate student in the HCDE department at UW. She graduated with her Bachelors in Architecture in 2019 from Ana University in India. She has been working as a UX Designer for the past 3.5 years and has designed 6 websites and worked on strategic portals and applications in healthcare and Fin-Tech. Sushmidha is responsible for STF's new online experience and developing visual graphics for marketing. Sushmidha loves traveling and enjoys the company of nature and mountains.
Aadil Ali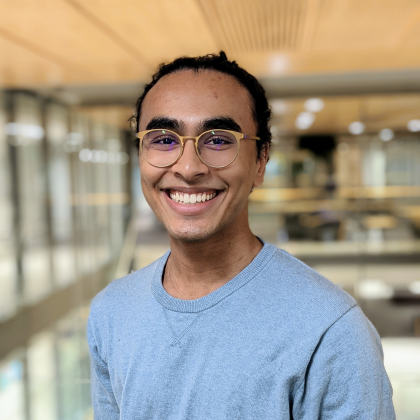 Creative Manager
Aadil is a second-year undergraduate student pursuing a degree in Informatics. Prior to working for the STF, he worked as a freelance Web Designer as well as a UX Manager for his local Mosque. Being the Creative Manager, he oversees all creative assets and works with other team members to ensure clean, consistent, and inclusive branding surrounding the STF. When he's not working, Aadil spends his time sketching, working out, and playing video games.
Get in Touch
Workshops
Learn about the STF and our proposal process by attending one of our Workshops.
Contact Us
Email: stfexec@uw.edu
Phone: 206.543.2975
Office: HUB 305B
Stay Connected