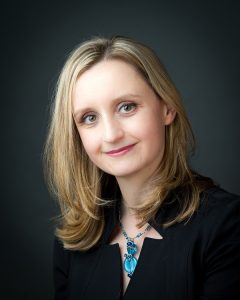 Sara Woods, Ph.D.
Licensed Clinical Psychologist
Sara Woods, Ph.D. (née O'Neil) is a clinical psychologist at the UW Autism Center in Tacoma. She received her PhD in Clinical Psychology from the APA-accredited University of Windsor in Windsor, Ontario, Canada. She also completed an APA-accredited predoctoral internship at LSU Health Sciences Center in New Orleans. She completed a 2-year postdoctoral fellowship at the University of Washington Center for Human Development and Disability Child Development Clinic in the Leadership Education in Neurodevelopmental Disabilities Program.
At the UW Autism Center, Sara provides comprehensive diagnostic evaluations to people of all ages, as well as providing individual therapy, consultation, and education. Sara has published articles on autism, parenting, reading, and emotion regulation, and has presented at national and international conferences. Her research interests include ways in which parents teach their children about emotions, the meaning of autism from multiple perspectives, effective communication of diagnoses, and social development.
Sara brings a strong lifespan approach having worked with infants through elderly in a variety of settings, including schools, outpatient clinics, inpatient hospitals, emergency departments, and university clinics. In addition to autism spectrum disorders, Sara has experience with a range of other presenting issues including trauma-related problems, anxiety, mood disorders, personality disorders, ADHD, intellectual disabilities, and learning disorders. She is passionate about helping children and families to improve their lives by equipping them with knowledge and skills while helping them to discover the strengths that they already have.