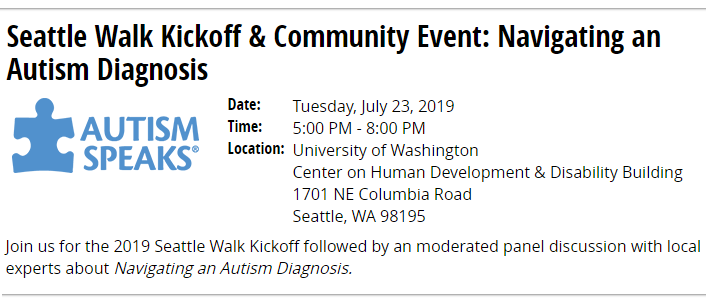 Date: 
Tuesday, July 23, 2019
Time:  5:00 PM – 8:00 PM
Location:  University of Washington
Center on Human Development & Disability Building
1701 NE Columbia Road
Seattle, WA 98195
Join us for the 2019 Seattle Walk Kickoff followed by an moderated panel discussion with local experts about Navigating an Autism Diagnosis.
This community event is sponsored by Autism Speaks and University of Washington Autism Center. Participants will receive an Autism Speaks 100 Day Tool Kit.