Parent/Family Trainings
The UW Autism Center offers groups for parents and family members of individuals with autism spectrum disorder (ASD).  Groups are led by our multi-disciplinary training team.  Prior registration is required and space is limited!
Activities of Daily Living
Applied Behavior Analysis (ABA)
Autism and Mental Health
Challenging Behaviors
Communication
Infant Clinic Parent Coaching Group
Social/Emotional
Supporting Adolescents and Adults with Autism
---
Infant-Toddler Clinic Parent Coaching Group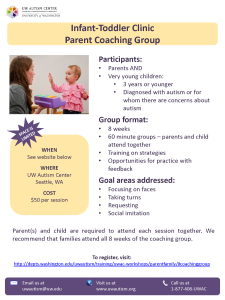 In this small group format, parents will receive coaching and feedback from instructors while practicing strategies to support their child's development. Parents will attend with their child with autism or children for whom there may be concerns about autism. They will receive information about tweaks they can make while playing or interacting with their child that can lead to increases in four main goal areas for very young children with autism.
In this coaching group:
– Parents will learn instructional strategies that they can incorporate into regular daily routines and play with their child.
– Parents will meet with other parents and gain support and opportunities to build community with other parents.
– Children will increase skills in four areas: focusing on faces, taking turns, requesting and social imitation.
Parent(s) and child are required to attend each session together. We recommend that families attend all 8 weeks of the coaching group.
Who should attend: Parents AND their young child with autism (or concerns about ASD) 0-3 years of age.
Content level: Beginner
Cost (per family):
Single session = $50 per session
Package of any 4 sessions = $175
Package of all 8 sessions = $350
*Package discounts will be applied after we receive your registration form.
Upcoming dates:
Wednesdays from January 9 – February 27, 2019
9:00-10:00am
UWAC – Seattle
Portage Bay Building Room 233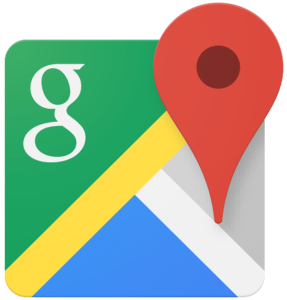 ---
For more information, please contact us at 1.877.408.UWAC (8922) or uwautism@uw.edu.
Cancellation Policy:
Cancellations received at least two business weeks prior to course start date are eligible to receive a full refund less a $20 administrative fee. Cancellations must be received in writing by e-mail, fax, or U.S. mail prior to the stated deadline. Cancellations received after the stated deadline will forfeit the full registration fee. Refunds will not be available for registrants who choose not to attend a class. UW Autism Center reserves the right to cancel a course due to low enrollment, inclement weather, or other circumstances that would make the course non-viable. If UW Autism Center cancels a course, registrants will be notified within 24 hours of the first class date and offered a full refund or the option to transfer registration to another course.
The University of Washington is committed to providing access, equal opportunity and reasonable accommodation in its services, programs, activities, education and employment for individuals with disabilities. To request disability accommodation contact the Disability Services Office at least ten days in advance at: 206.543.6450/V, 206.543.6452/TTY, 206.685.7264 (FAX), or e-mail at dso@u.washington.edu.