UWPA
UW Postdoc Services
In addition to the UWPA, postdocs at the University of Washington have additional resources available to them, summarized below: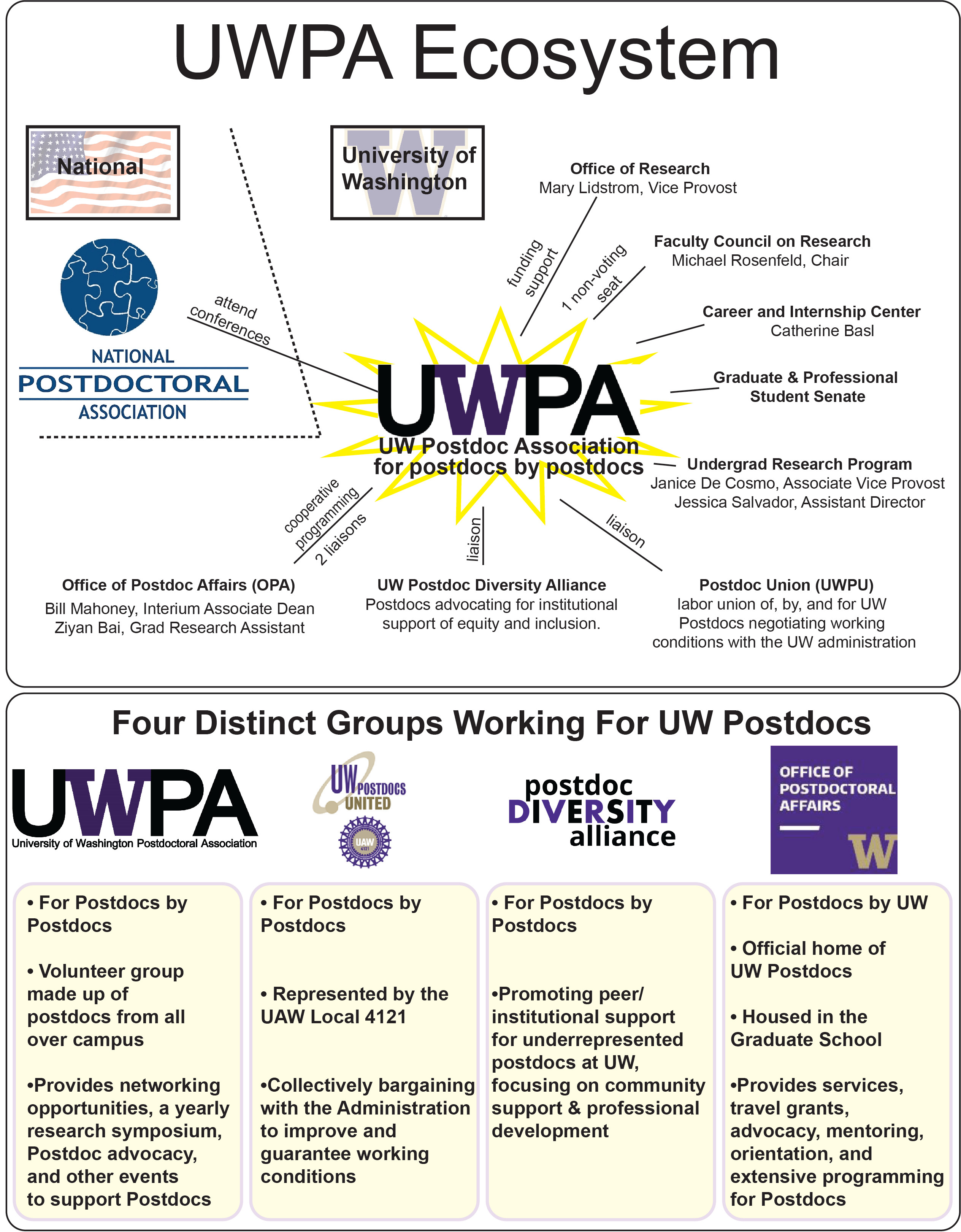 The Office of Postdoctoral Affairs (OPA) is an office within the University of Washington Graduate School's Core Programs and staffed by University Faculty and Staff.The UWPA differs from the Office of Postdoctoral Affairs (OPA) as it is a group run solely by current postdocs who have generously donated their time to help advocate for postdoc's rights on-campus, as well as to contribute to the overall postdoc experience here at the University of Washington.

Both groups share similar goals in promoting awareness to this important yet "invisible" research workforce as well as to provide support to ensure each postdoc is able to experience the best training possible at UW.

UW Postdocs United is the postdoc union, formed in May 2018.Like the UWPA, UW Postdocs United is a group run by current postdocs. The two groups differ in their focus: the union's goals lie in harnessing collective action to advocate for postdocs with the UW administration, while the UWPA aims to improve the postdoc experience by providing resources and events to enhance the welfare and professional development of the postdoc community.