The VEDS Collaborative is a group of patients, family members, researchers, and clinicians dedicated to developing a patient-centered plan for scientific research to improve the management of vascular Ehlers-Danlos Syndrome and increase the quality of life for all those impacted by the disease.
Principal Investigator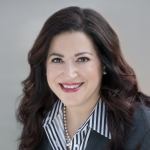 Sherene Shalhub, MD MPH FACS is a vascular surgeon and an associate professor of Surgery in the department of Surgery, at the University of Washington in Seattle. After receiving her MD degree from the University of South Florida in Tampa, She completed General Surgery and Vascular Surgery training at the University of Washington. She then…
Advisory Group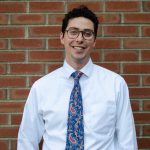 After John was diagnosed with VEDS in 2011, he co-founded the non-profit organization, Fight vEDS, with his brother Dave. Together, they provided information and support to VEDS patients, supported research, and launched a genetic testing program for those struggling to get diagnosed. John was a dedicated, passionate physician and Advisory Board member of the VEDS…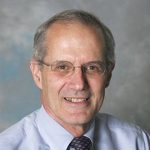 Peter H. Byers, MD, Professor of Pathology and Professor of Medicine (Medical Genetics), is a graduate of Reed College, in Portland, and Case Western Reserve University School of Medicine. He completed two years of internal medical residency at UCSF, then was a Research Fellow at the National Institutes of Health where he studied the way that collagen molecules…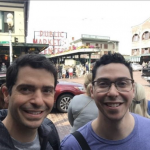 Dave has been involved in Vascular Ehlers-Danlos since 2013. He is a co-founder of the non-profit FIGHT vEDS, along with his brother John, through which they support research and provide information and support to VEDS patients. Dave is a member of the Advisory Group for the VEDS Collaborative, and has continued his dedication to the VEDS community in John's honor, after his passing in February…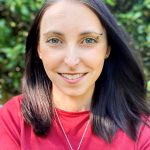 Katie (aka Translucent One) was diagnosed with VEDS in 2017 and started a YouTube channel, 'My Life with VEDS' shortly after diagnosis to raise awareness of the condition. After many people reaching out to her on this channel, she decided to start a podcast called 'Staying Connected', which features others sharing their stories with VEDS. She is on the VEDS Collaborative Advisory Board, and participates in the VEDS Collaborative with…
Stakeholder Group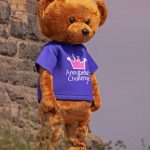 A UK registered charity providing support to patients and families touched by Vascular Ehlers-Danlos syndrome (vascular EDS) across the UK and globally. They are also proud recipients of The Queen's Award for Voluntary Service. At the heart of the charity is Annabelle, the inspiration behind their patient organisation which was created in 2013 and their ultimate aim of "Our Challenge…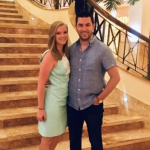 Emma and Justin co-founded the DEFY Foundation in 2014 shortly after Emma was diagnosed with VEDS. Having lost her grandfather, two uncles, father and brother to VEDS, they were disappointed by the lack of research being conducted on the disease, and wanted to find a way to help provide the necessary funding to change that. They serve as Treasurer and Vice President of…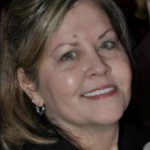 Cathy Bowen  has been an Ehlers-Danlos Syndrome (EDS) advocate since her 14-year-old son David's tragic death in 1996. His Vascular EDS (VEDS) diagnosis came too late (three days before his death) to help save his life. She believes that everyone deserves a correct diagnosis, in order to make informed decisions and to be treated by knowledgeable  physicians. In David's memory, she has…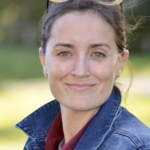 Justine G. Case is an EDS patient and community advocate. She has held leadership roles in multiple regional and international community organizations. Most recently she was appointed a Utah Ambassador for the Rare Action Network, a branch of NORD, doing state legislative advocacy on behalf of the Utah Rare diseases community. She also collaborates with regional institutions to improve EDS patients' access to timely care.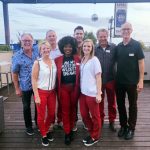 The DEFY Foundation was created in 2014 in honor of the Yasick family, who knows first-hand the terrifying reality of life with vEDS. They strive to be a source of hope for all those living with vEDS and those around them that are impacted by it. Their mission at the DEFY Foundation is two-fold – to raise awareness of Vascular Ehlers Danlos Syndrome and to raise…
The EDS Today mission is to provide Ehlers-Danlos information, awareness, education, guidance and support for all those affected. Also for their families, the general public and those in the medical community. They strive to bring recognition, identification and a correct diagnosis for ALL those affected. They are guided towards knowledgeable (skilled) medical professionals, appropriate treatments, preventive management, interventions and monitoring. They advocate, support, assistance with medical crisis, networking and navigating the…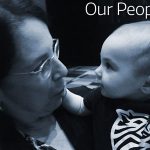 The Ehlers-Danlos Society is a global community of patients, caregivers, health care professionals, and supporters, dedicated to saving and improving the lives of those affected by the Ehlers-Danlos syndromes, hypermobility spectrum disorders, and related conditions. They support collaborative research and education initiatives, awareness campaigns, advocacy, community-building, and care for the EDS and HSD population. Their goals are world-wide awareness—and a…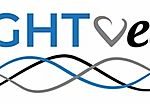 The FIGHT vEDS team has been actively engaged in the vascular Ehlers-Danlos Syndrome community for years. Over that time, it became clear that most patients with vEDS wish they knew more about the disease, how to treat it, and what promising research is underway. The mission of FIGHT vEDS is to arm vEDS patients and physicians with up-to-date information on how to fight vEDS and to provide information about…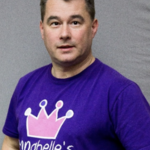 Jared's daughter, Annabelle, was diagnosed with Vascular EDS in December 2012 aged 3, at that time she was the youngest to be diagnosed in the UK with the syndrome. Jared set up Annabelle's Challenge in January 2013 and works closely with the NHS EDS National Diagnostic Service.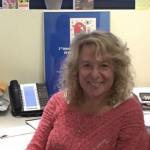 Josephine Grima, Ph.D., is the Chief Science officer for The Marfan Foundation.  She is responsible for developing and coordinating The Foundation's Research Program that provides over $1,200,000 in support for different research programs.  Jo also oversees the Help and Resource Center and prepares educational material for both the lay population and the medical community. She is the…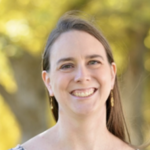 Sarah is the mother to a child with vascular Ehlers Danlos Syndrome (vEDS). Her son was diagnosed in 2015 just after his second birthday. Since his diagnosis, Sarah has become an advocate within the Utah EDS community as well as the vEDS community. She likes to help people newly diagnosed with vEDS better understand their diagnosis and help them find the best resources. Sarah…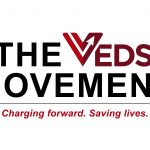 The VEDS Movement's mission is to save lives and improve the quality of life of individuals with Vascular EDS. The VEDS Movement is a division of The Marfan Foundation. The Foundation supports patients with Marfan syndrome, VEDS, Loeys Dietz, and related conditions by supporting research, fostering a supportive community, and providing education to patients, medical professionals, and the general…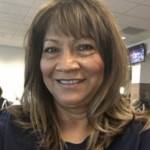 Frances Marin lives in El Paso, Texas.  She has been part of the vEDS community since her daughter was diagnosed in 2004 at age 10.  After getting the vEDS diagnosis she went on a mission to educate herself by attending yearly conferences, immediately forming a bond with vEDS families that she met throughout the years.  She has been her daughter's advocate in making sure she receives proper treatment, educating her…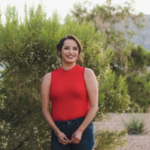 Isabella Marin, BSN, RN is from El Paso, Texas and was diagnosed with vEDS in 2004. Additionally, she holds a bachelor's degree in psychology and has a background in research. Bella wants to use her expertise to help others who are affected by chronic illnesses. She is excited to work with the vEDS community and aid in moving forward with research.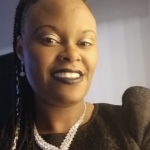 Chrystal was diagnosed with VEDS in 1996. After losing her brother and her mother within 11 months due to complications from VEDS, she made it her personal mission to bring forth awareness. Using her social media platform and fundraising, she created "The Purple Zebra," through which she provided facts, tips, and visual aids to help bring light to such a unique, yet…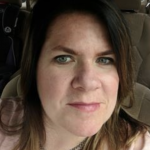 Deborah was born in a suburb of Chicago. After finishing college and working as a retail pharmacist, she hung up her pharmacist coat and started her family.  Years later, her youngest was born, and as he developed she noticed "puzzle pieces" or symptoms that seemed to want to point to a diagnosis, though nothing she…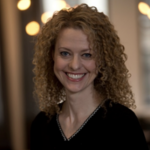 Jennifer Tjernagel was introduced to the world of Vascular EDS (vEDS) when her son was diagnosed in early 2017.  While relatively new to the life management challenges that come with a vEDS diagnosis, she spends a significant amount of time navigating the world of rare disease in her role of Senior Project Manager at the Simons Foundation, where she manages natural history…
I have a 21 year old son with vEDS. His father died in 1998 at the age of 27, and both my husband and son were diagnosed by Dr. Byers through biopsy.  I have been active in various groups off and on over the years, and at one time had a website and online survey devoted to vEDS. I am close with…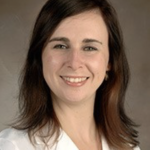 Stephanie is a genetic counselor specializing in hereditary aortic disease. She was first introduced to vascular EDS during her time as a researcher and clinical counselor at the John Ritter Research Program. She is passionate about connecting families with vascular EDS to knowledgable care teams and helping them establish local resources.   She is a member of the vEDS collaborative and hopes to further…