Back to Faculty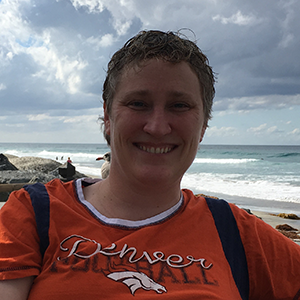 Dana Miller
Associate Professor of Biochemistry
PhD 2003, Johns Hopkins University
BS 1998, University of Denver
Off.: J591
Ph.: 206.685.5025
Fax: 206.685.1792
Research
We are interested in the interactions between animals and the environment. Our work focuses on understanding the responses to low O2 (hypoxia) and hydrogen sulfide (H2S), and how these responses are integrated into organism physiology.
We use C. elegans as a model system.
A C. elegans larva expressing GFP in the M-lineage
Publications:
Retrieving citations from PubMed, please stand by….