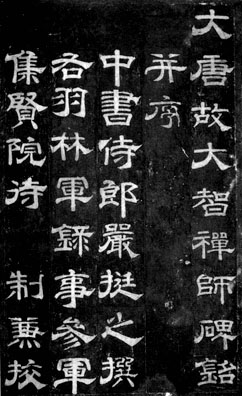 Although the Tang period is closely associated with the standard script as a result of its being adopted by the court, other types continued to be in use.
Look at the example at the right, which is done in a script most common in Han times.
Do you think this type of writing may have seemed old fashioned when compared with the regular script examples of the early Tang court calligraphy shown above?
What do you think might have made this style of writing attractive or necessary in this later time period?