The commercial publication of magazines and newspapers exploded during the early decades of the twentieth century, partly due to the wave of reforms that was taking place in Chinese society. In the aftermath of the failed Boxer Rebellion, students, intellectuals, government leaders and the wider public were convinced that China must become stronger as a nation in order to face the threat of foreign imperialism. Educational, military, and constitutional reforms were instituted as a result. Chinese society changed even more with the May Fourth Movement of 1919. Begun originally with student demonstrations against a peace treaty that was perceived to be unfair to China's territorial rights, the movement eventually grew into a nation-wide call for change. Periodicals, seen as an excellent forum for publicizing new ideas, grew in numbers and circulation.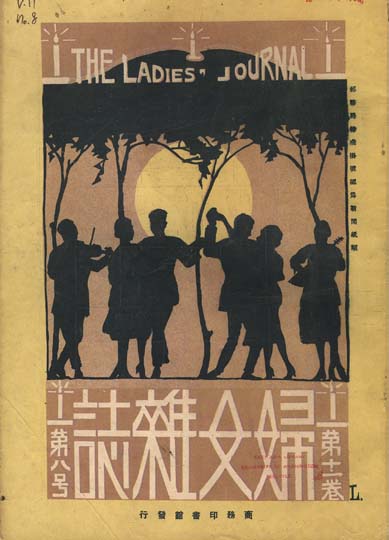 These new publications, ranging from women's magazines to literary journals, helped to usher in a new era of mass popular culture. Companies saw the potential to reach a wider audience and began to advertise their goods in them. As competition increased, so too did the number and quality of advertisements.
What kind of lifestyle is being endorsed in the journal cover to the left?