CoSSaR
Disaster Management
---
The Natural Hazards Engineering Research Infrastructure (NHERI) will be supported by the National Science Foundation (NSF) as a distributed, multi-user national facility that will provide the natural hazards research community with access to research infrastructure that will include earthquake and wind engineering experimental facilities, cyberinfrastructure, computational modeling and simulation tools, and research data, as well...
---
Critical infrastructures, such as electric, manufacturing, and financial systems, are key to the functioning of society and the health of communities. The new knowledge from this project will improve the design and management of critical infrastructure to build resilience in the face of minor disruptions and large disasters. The project focuses on the social and...
---
Following natural disasters in the United States, federal, state and local government officials must facilitate the recovery of the functionality and well-being of the affected communities. The housing sector plays a vital role in recovery because schools, businesses, neighborhoods and community-based organizations all rely on residents having healthy living conditions so that they can remain...
---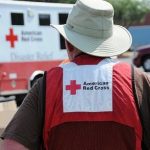 In collaboration with the "Global Disaster Preparedness Center"(GDPC) at the Red Cross, CoSSaR is working to enhance the design and delivery of information to motivate and enable people to take actions to prepare for and cope with emergency situations. This work focuses on the need to diversify delivery methods of preparedness messaging for different demographics...
---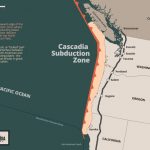 Cascadia Rising was a multi-State effort involving agencies across federal, state, local, tribal, international and private sectors in a set of exercises centering around a 9.0 subduction zone earthquake and subsequent 100-foot tsunami. The main exercise, led by the Washington State Emergency Management Division, took place over four days (June 7, 2016 through June 10,...
---